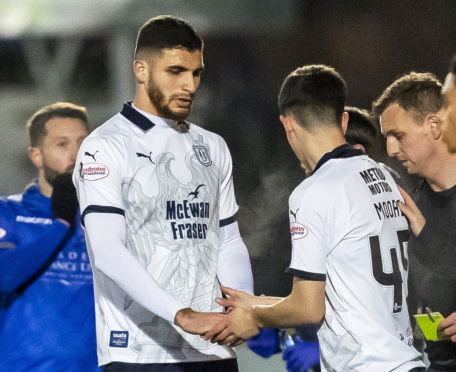 Going out of the Scottish Cup isn't the biggest drama for Dundee in itself.
But the manner of the defeat at Queen of the South could have consequences.
To lose 3-0 and concede the sort of goals they did is the last thing they needed going into such an important match at the weekend as the Hamilton one.
Dundee had selection problems – but so did Queen of the South.
The team are near the bottom of the league for a reason so you wouldn't expect long undefeated runs, but the unpredictability of the team is a real worry for Jim McIntyre.
How can a team win at Hearts, then by all accounts play well and deserve to beat Motherwell, and follow those two performances up by playing so poorly a few days later against a Championship side?
By the time this column goes in the paper there may be more new signings made and you can bet Jim will be doing all he can to get players out and in on the last day before the window shuts.
The deadline day business he does could determine whether the club stays up or not. It's that simple.
The loan keeper, Seny Dieng, got off to a good start but Tuesday night would have been a case of 'welcome to Scottish football'.
How he reacts to the Queens game will say a lot about his character – as it will for a few of the others.
Ryan Inniss will want to forget Dumfries.
I've been in teams when players have been subbed after half-an-hour. It goes without saying that it will be a terrible feeling.
My advice to him if he plays again at the weekend would be to just concentrate on the basics.
That goes for whoever plays at centre-back at Hamilton.
I read Steven Gerrard's  comments about what he looks for in a centre-half – and it isn't the fancy stuff.
Martin O'Neill was the exact same – 'just kick it and head it', he used to tell Celtic's centre-backs.
Dick Campbell is cut from the same cloth.
You shouldn't take any chances at the back, particularly in a team at the bottom of the league.
Hamilton have sacked their manager and you would expect a reaction.
Dundee need to win this game and this might be the time for the club to put on some free buses to get as many fans to Lanarkshire as possible.
They have managed to make it a three-team mini-league at the bottom and they need to keep it that way.
* Neil Lennon is a pal of mine.
He isn't everybody's cup of tea but he's not the man a lot of people make him out to be.
And one thing he has been as a player and a manager is a winner.
I don't know the ins and outs of what has happened at Easter Road but as a general rule, if a player isn't able to take criticism then he's in the wrong game.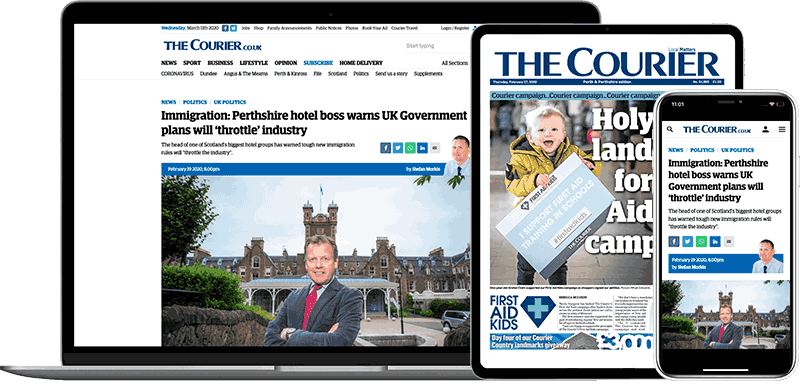 Help support quality local journalism … become a digital subscriber to The Courier
For as little as £5.99 a month you can access all of our content, including Premium articles.
Subscribe