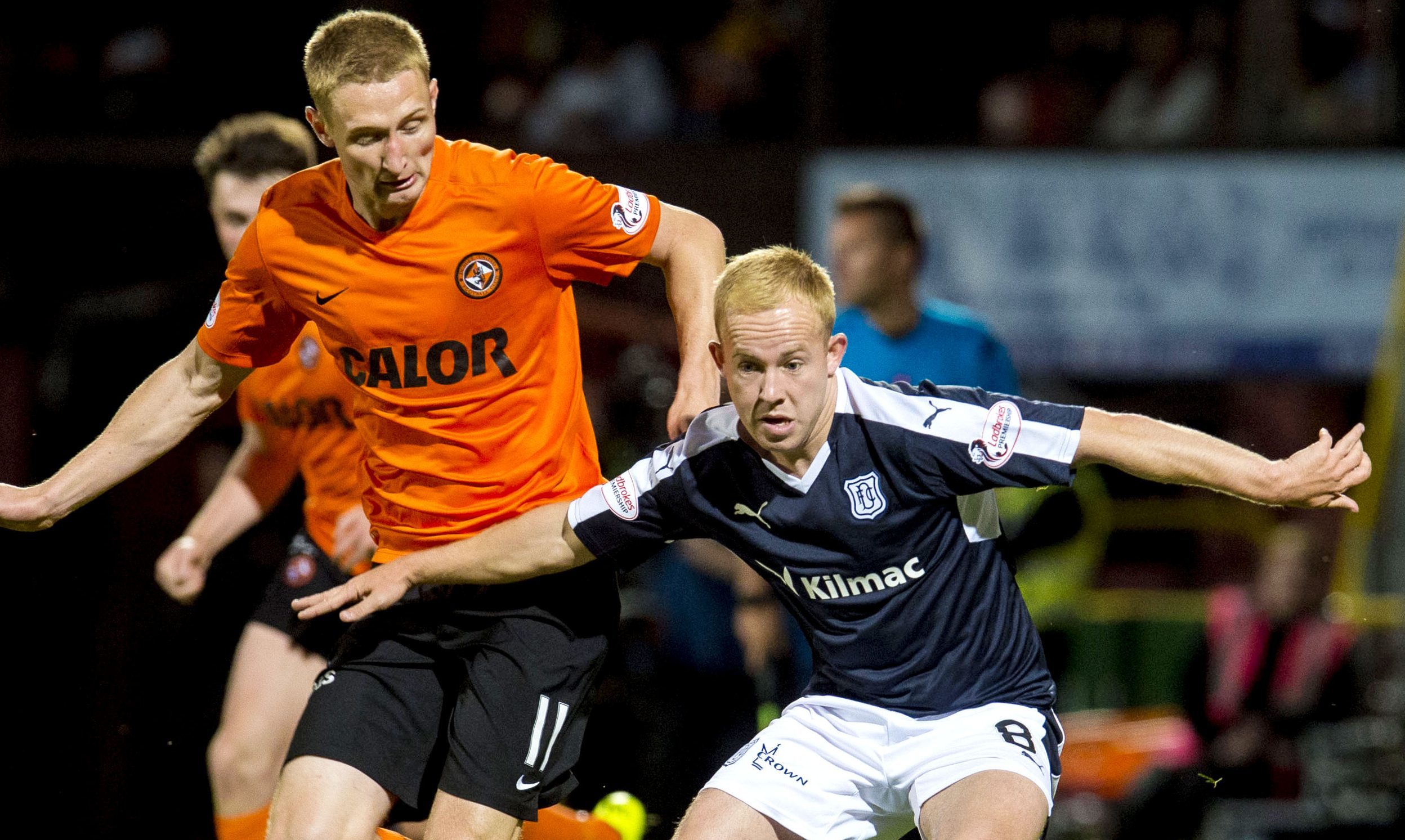 The climax to the season is fast approaching with both clubs in Dundee playing for incredibly-high stakes.
The Dark Blues are locked in a three-way relegation dogfight with Hamilton and St Mirren while promotion-chasing United are sitting five points off Championship pace-setters Ross County who also have a game in hand on Robbie Neilson's side.
It looks like it will be a nail-biting end to the campaign with Dundee facing another tough test against Hearts at Dens on Saturday.
You are looking at the Dark Blues to take something from their home games especially as Craig Levein's side have just had a game in the Scottish Cup at Partick Thistle as well.
That might benefit Dundee a wee bit as the Jam Tarts might be a bit leggy.
However, the team just have to go for it at Dens as you are in the final countdown of games before the split.
There has been an improvement since the changes in the squad and I think they will not be far off it getting there as a team.
There is little room for error now. I thought St Mirren were gone but they have just picked up a good result against Livingston.
I was also surprised that Hamilton won up at Pittodrie but that's what they have done over the years – getting results when it matters most.
It is a three-team mini league and it goes without saying you want to come out on top of that when it gets to the split to give yourself a chance.
I am sure Dundee boss Jim McIntyre will have confidence in the squad that he has accrued and hopefully they will hit the ground running on Saturday and have a right go at it.
It looks like striker Andrew Nelson and Craig Curran might be out for the game but Jim still has Kenny Miller waiting in the wings.
He has been on the bench recently but I am sure he is determined to prove he can still score goals at this level and do well.
If you put the ball in the box for Kenny, he always does well.
Hopefully he can step up and get some goals.
With United still some way off Ross County at the top of the Championship, talk has already turned in the city to the possibility of the two teams meeting in a promotion play-off.
Obviously, one team could be relegated or keep the other one down so I understand why some fans are getting the fear especially after the last time Dundee put United down at Dens.
I watched United on Sunday as they lost to Inverness in the Scottish Cup.
It was obviously a disappointing result but it means they can now fully concentrate on the league.
But there are loads of points still to play for across the board so any play-off between Dundee and United is still some way off.
It wouldn't be an ideal scenario for the city and I am sure both sets of fans would rather see their team do things under their own steam.
If that happened, you would get top-flight derbies back which would be brilliant for the entire city.
I was absolutely shocked to see that bottle thrown on the pitch during the Hibs v Celtic Scottish Cup quarter-final tie at Easter Road.
It just shows you that in a crowd of 16,000 there is always one idiot.
Thankfully, the bottle didn't hit Scott Sinclair but if it had, he could have lost the sight in an eye, anything like that – it is just sheer madness.
It is incredibly difficult to stop though. The stewards are on a hiding to nothing and there is only so much the police and CCTV can do.
It is a hard one but it is getting to the stage where people are thinking enough is enough.
Do you penalise clubs and play games behind closed doors or do you fine them and one idiot is costing your club a fortune?
It is tough but a solution has to be found before someone is seriously injured.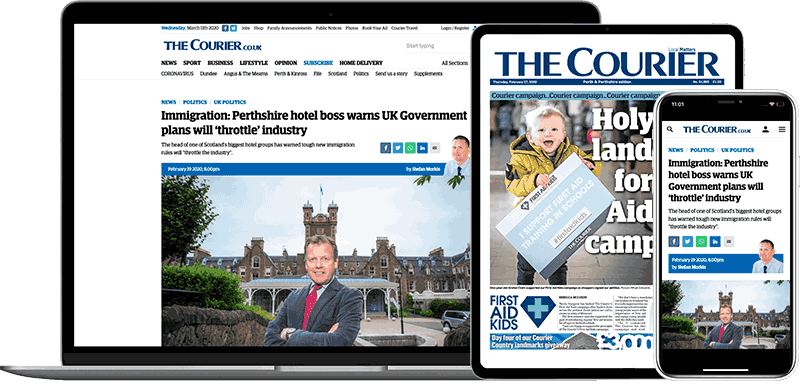 Help support quality local journalism … become a digital subscriber to The Courier
For as little as £5.99 a month you can access all of our content, including Premium articles.
Subscribe