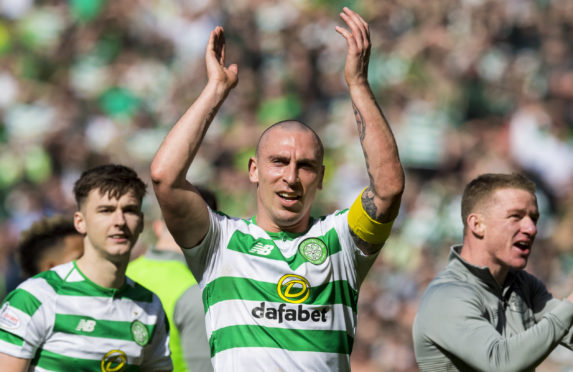 There has been a lot or rubbish written and spoken about Scott Brown since the weekend.
There are two sides to his game – the enforcer in midfield and the guy who will be chirping away in the ears of the opposition.
Both of those things have been part of football as long as it's been played.
The bottom line is that every manager in the country would want him in their team.
This isn't something new. He was trying to wind folk up when he was a young player coming through at Hibs.
Every side has at least one of those characters.
Alan Thompson and Chris Sutton used to do it in my day – as did the likes of Alex Rae at Rangers. I think Alex has had a bit of selective amnesia this week!
Every team always has a guy who will be happy with the physical stuff as well.
I can remember a 50/50 between Jamie Adams and Martin Hardie when they were playing for Dundee and Partick Thistle that had people in the main stand at Dens looking the other way!
A lot of people like to look through rose-tinted glasses at the good old days but, trust me, Scott Brown is the latest in a long line of players who have been happy to dish it out and take it, physically and verbally.
* Tuesday night wasn't the best for David de Gea in the Man United v Wolves game but, for me, he's still the best keeper out there.
I've always felt that Manuel Neuer tries to get too involved outfield. He could be past his best.
The Liverpool and Man City goalies are better with their feet than de Gea but if there's a guy I'd want between the posts in a game my team absolutely needed to win, it would be the Spaniard.
No keeper can go through a season without the odd mistake but de Gea is still the main man.
* Talking of goalies, credit to Marc McCallum for a couple of outstanding saves against Arbroath last weekend.
I think he won Forfar's player of the year last season and he's in top form just now.
Marc has a good pedigree after being involved in academy football and the Scotland under-age set-up.
Going back to part-time football doesn't need to be the end.
I don't know what job he's got outside of the game but he's only in his mid-20s and there could definitely be offers to make him full-time again in the summer if that's the route he wants to go down.
* Forfar obviously beat us at the weekend and we've had a meeting this week to talk a few things through.
If somebody had told us at the start of the season we'd have a 10-point lead with five games to go we'd have taken that in a heartbeat.
Our form has dropped ever so slightly but we're determined to finish off the job and get Arbroath into the Championship.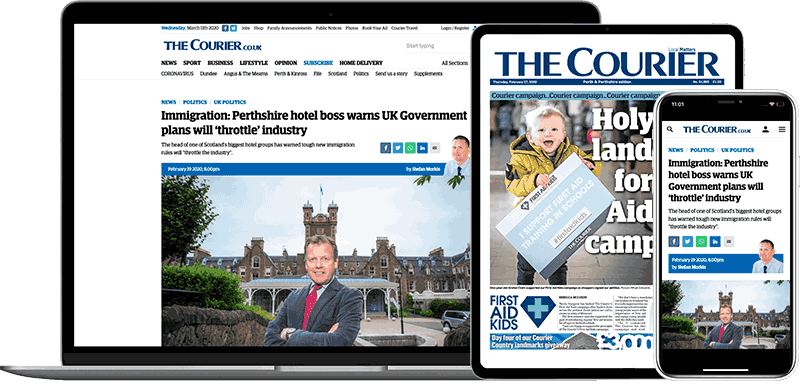 Help support quality local journalism … become a digital subscriber to The Courier
For as little as £5.99 a month you can access all of our content, including Premium articles.
Subscribe