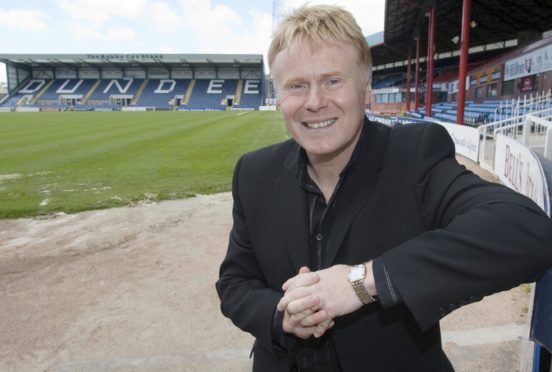 The biggest fear of Dundee fans isn't that their club gets relegated.
They've gone through that enough times to know that ups and downs are part of the game.
It's the thought of serious financial issues for the club that brings them out in a cold sweat.
So, the reassurances that the owners have given about their commitment has to be welcomed.
If Tim Keyes is willing to keep under-writing losses, that's great.
Because if he loses interest, Dundee would be in massive trouble.
The owners backed Neil McCann in the summer and they backed Jim McIntyre in January, which is what you want to happen.
But I do think that the time has come for John Nelms to have more help as far as the football side of the business is concerned.
You can't do everything yourself.
I know that relegation usually means cut-backs but for me, Dundee are crying out for a director of football-type figure.
And, if I was John Nelms, I would be making a phone call to Dave MacKinnon to see if he could be persuaded to come back to Dens.
Dave was at Dundee for one of my spells there and he was a really good operator.
I think a lot of people would agree that he's been the best that they've had in recent years.
He's got a great knowledge of Scottish football, has a contacts book full of names in this country and across the world and I know for a fact that he still has a soft spot for Dundee.
Even if he could help out on a part-time basis, it would definitely be worth sounding Dave out about a return to Dens.
* Avoiding he nightmare of being relegated on your own pitch should be all the motivation the Dundee players need against Hamilton this weekend.
They have to win their last three games – it's that simple.
That doesn't look possible at the moment but if they get an early goal, the fans will be right behind them and at least they'll be asking a question of Accies and St Mirren the next week.
At the moment they're getting it too easy.
I was lucky enough to have never been on the pitch when a team has been sent down. Leicester was the nearest, when I was on the bench.
Dundee have just got to go for it now, and take one step towards the great escape.
* It's win or bust for Brechin on Saturday against Stenhousemuir.
They got a point against us recently and it looked like they might be OK.
But the two sides are well-matched.
I obviously hope my pal Barry Smith manages to get Brechin to safety via the play-offs but even if they do go down, he'd be the right man to reshape the squad and bring them back up.
* It's been a terrible few days for Celtic.
To lose another Lisbon Lion is heart-breaking. Like Billy McNeill, I met Stevie Chalmers a few times and he was an absolute gentleman.
These guys are such inspirations to generation after generation of Celtic players and that's why I wouldn't retire Billy's number five jersey.
Anybody who pulls on that shirt should be motivated by doing it justice – which we saw with the winning goal by Jozo Simunovic last Saturday.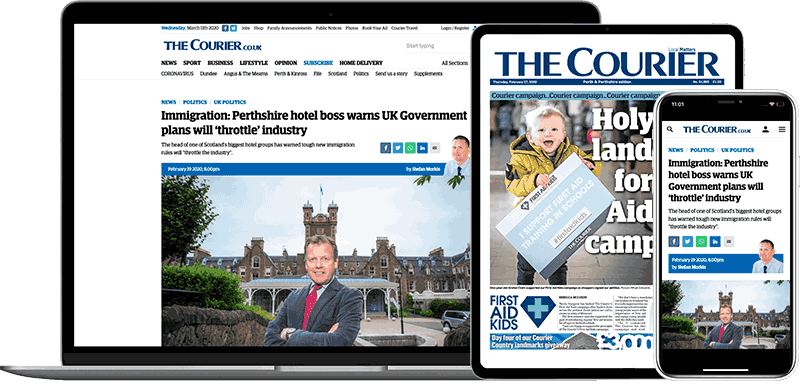 Help support quality local journalism … become a digital subscriber to The Courier
For as little as £5.99 a month you can access all of our content, including Premium articles.
Subscribe