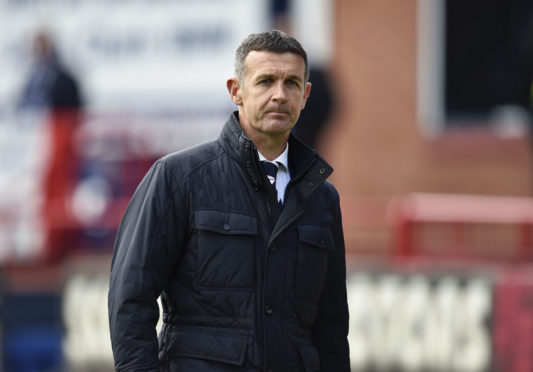 I would never call for a manager to lose his job.
The reality for Jim McIntyre however is that the fans have lost faith in him and they are the ones who buy season tickets.
And, going down to the Championship, every season ticket sold will be precious.
I know that Neil McCann has had his say regarding his time in charge but he is just as responsible as Jim for the club's relegation.
It was his squad that got off to a terrible start and his squad that had to be taken apart in January.
Between the two of them, there were only four wins all season. That isn't anywhere near good enough.
There is no hiding place for either Jim or Neil. The facts are the facts. The two squads haven't been good enough.
It goes without saying that strong recruitment in the summer is key to Dundee's chances of bouncing straight back up.
From my point of view, there should be less players brought in on loan.
There have been too many at Dens. I think the total is eight at present.
I understand why Jim went down that route because January is not an easy window to get permanent signings in. But it's not ideal.
You can be totally professional about your job but you don't have the same attachment to your club if you're only there on a temporary basis.
In a perfect world, I also think the bulk of the squad need to live locally. Jim McLean had the right idea.
I know that I struggled making a long commute to Dundee in my first spell at the club. Sitting in your car for well over an hour before and after training isn't good.
Being local, you have more time to build a bond with supporters and that's something that needs to happen next season.
The main thing, though, is that Dundee will need players who have experience of doing well in the Championship.
It's a hard, hard league and you don't want to be wasting time at the start of the season adjusting to it.
Dundee aren't in a good place just now but things could be worse – and have been worse.
It might not feel like it just now but if the right decisions are made in the summer, there's no reason why people can't pull together and make the stay out of the top flight a short one.
* I've already got games against Dundee to look forward to with Arbroath next season.
Who knows, Dundee United might still be in the Championship as well.
And hopefully we'll be joined by another Angus club.
Raith Rovers and Queen of the South are still the favourites to get through to the play-off final but don't rule out Forfar and Montrose.
They are both good teams who have a great chance on Saturday.
* I can't get worked up about whether or not Rangers will give Celtic a guard of honour at the weekend.
It seems to be a relatively new thing that folk make a fuss about but it isn't realistic to expect your fiercest rivals to applaud you on to the pitch.
It was never likely to happen.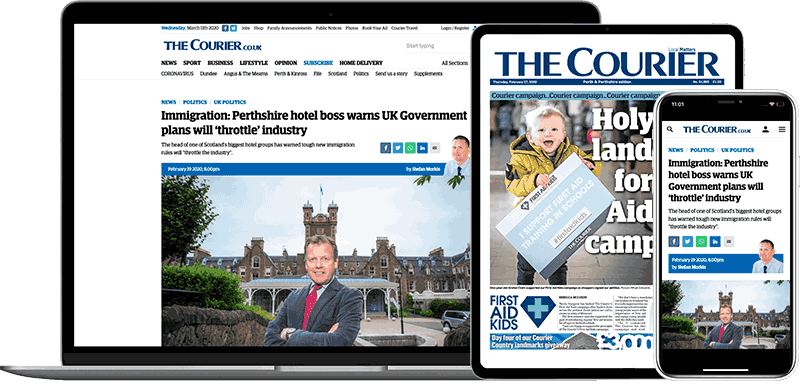 Help support quality local journalism … become a digital subscriber to The Courier
For as little as £5.99 a month you can access all of our content, including Premium articles.
Subscribe