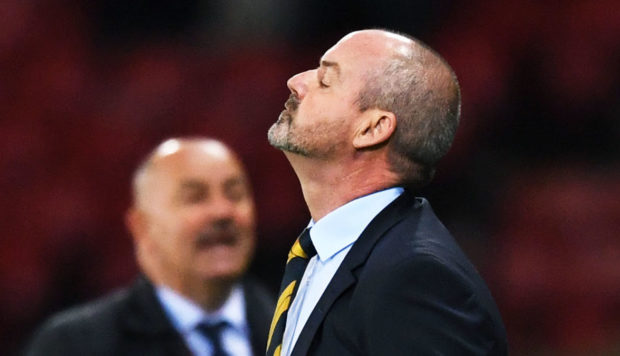 Like every other Scotland fan I have been left extremely disappointed by the last two results.
However, I have been cheered up by the realism shown by the supporters and media alike in accepting that we have to stick by Steve Clarke.
We don't really have any other choice.
The manager needs to be given time and, thankfully, it is almost impossible to find anybody who disagrees with that view.
Clarke turned things around at Kilmarnock and I hope and believe that he can make Scotland better if he is allowed to get on with the job.
He was certainly spot-on when he said right after the Belgium game on Monday night that it's all about being ready for the Nations League play-offs in March.
We need to use the remaining group games to build up our confidence and get the players used to how Clarke wants his Scotland team to play.
What I also want to see in the matches that we have left in the group (Russia away, San Marino home, Cyprus away, Kazakhstan home) is more from those who play their club football in the English Premier League.
They are the ones who earn the massive money and with that comes expectation.
They come to the national squad with big reputations and they themselves will have hoped to have done better in the two matches.
I also think that we should look at a country like Belgium with their population (approximately 11 million) which isn't that much bigger than ours (5.4 million) and ask why they can produce a world-class team like that while we are sitting fifth in a group of six teams.
The play-offs can offer us salvation but we need to see considerable improvement if we are to reach Euro 2020.
~ Dundee should have grabbed the chance to get a post-derby victory but instead they suffered a shock Tunnock's Caramel Wafer Cup defeat at home to Elgin City.
If ever there was a team that could have done with a morale-boosting win it was my old club after that result at Tannadice.
However, I suppose there are a lot of clubs like Elgin who are making that cup work for them.
Of course, I would include Arbroath in that.
Beating Dundee United on penalties was great for the players, backroom staff and supporters.
Knocking probably the pre-competition favourites out will really help to build our confidence as a club.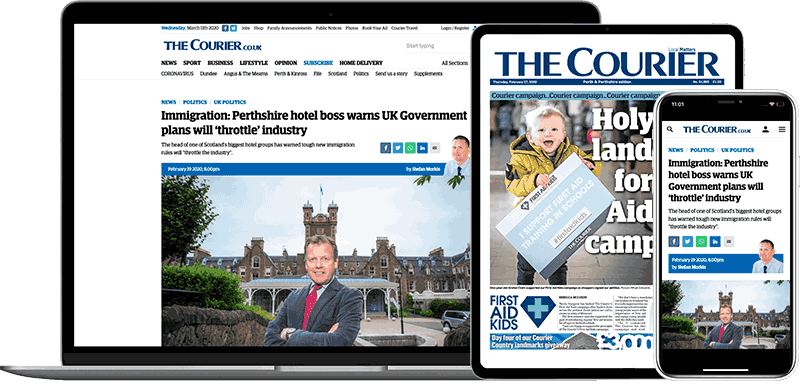 Help support quality local journalism … become a digital subscriber to The Courier
For as little as £5.99 a month you can access all of our content, including Premium articles.
Subscribe