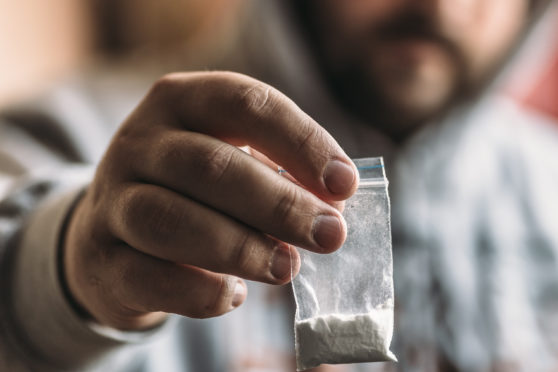 Sir, – Dundee City Council leader John Alexander (The Courier, October 21) is supportive of the decriminalisation of drugs as he thinks it will reduce the city's drugs death rate.
We still have to hear details of this plan.
Will it be acceptable for an addict to inject himself in City Square or sniff cocaine on a bus although he is forbidden by law from smoking tobacco?
Would you want your children to see this and become curious enough to be tempted to give it a go?
This is how most of us started smoking.
Like most well-meaning supporters of drugs legalisation, Councillor Alexander thinks this will reduce the city's drugs death rate by encouraging users to inject in safe and clinical surroundings.
However, this is managing a crisis not resolving it.
The oft-quoted success of Portugal's decriminalisation of drugs hides the fact that while drugs use among adolescents initially fell, it gradually rose again.
Since this is the age when most addicts are introduced to drugs, legalisation of such substances is failing to prevent a new generation of addicts.
Legalisation will not prevent drug addiction.
Only the eradication of the supply of drugs will do it.
Politicians, both local, national and international have the authority and the means under their control to do this.
Will any of them have the honesty to tell us why they are not taking action?
George Dobbie.
51 Airlie Street,
Alyth.
Sovereign will of Scottish people
Sir, – In response to Robert I G Scott's letter "The answer remains emphatically no" (Letters, The Courier, October 22), I would ask on what does he base this revelation?
The polls do not suggest this.
His rhetoric appears to be that of a desperate man where he uses words designed to insult those who have a genuine political viewpoint.
Words such as "separatists", "woad festooned marchers" are obviously designed to cause as much division as he claims those in the independence movement do.
The truth of the matter is any Scottish Government has every right to challenge Westminster as does any individual or political movement.
I would remind him that it is the sovereign Scottish people that will make decisions on Scotland's future and not Westminster and not any political party.
As for being too wee too stupid – that argument just carries no weight any more even with most unionists.
Bryan Auchterlonie.
Bluebell Cottage,
Perth.
Season of remembrance
Sir, – As the season of remembrance approaches, may I remind readers that the Royal Naval Reserve Service of Remembrance is open to everyone and will be held onboard HMS Unicorn at 3pm on Sunday November 10.
This friendly, uplifting service has been held continuously since the First World War and all are very welcome.
The well-known hymns will have the customary rousing accompaniment of Dundee Instrumental Band. This year we mark two important Royal Naval Reserve anniversaries. It is the 25th anniversary of the misguided closure of Dundee's reserve training establishment, HMS Camperdown, on March 31, 1994, following which Dundee's remaining naval reserve personnel transferred to the Reserve Training Centre at HMS Scotia, Rosyth.
The year 2019 is also, however, the 20th anniversary of the Tay Division of HMS Scotia which started recruiting on June 29, 1999.
Tay Division pioneered the concept of extending the Naval Reserve presence into centres of population by means of 'satellite' units and Tay rapidly became the model for similar units around the country.
Tay Division is currently co-located with the Royal Marine Reserve Detachment at Strathmore Avenue, Dundee where it continues to recruit and train as a subsidiary of HMS Scotia, the reserve training centre at Rosyth.
Lt Cdr Roderick Stewart.
Dronley House, RNR.
Don't panic over climate crisis?
Sir, – We are doomed.
Or so it would appear if we believe the experts who turn up at every corner to explain what steps we should take to reduce our carbon footprints.
Avoid eating food which has been brought halfway round the world to our table.
Do not eat meat because the animals who provide it are unwittingly damaging planet earth.
I am not sure foraging will source sufficient food for our needs.
Foreign holidays should be avoided due to the damage caused by aeroplanes.
Travelling anywhere in a car, or using vans and lorries should not be allowed.
Perhaps all car park charges should be increased to work place level.
Anyone fancy a trip to Dignitas ?
A A Bullions.
6 Glencairn Crescent,
Leven.
Royals should 'get a real job'
Sir,– So the Duke and Duchess of Sussex are dissatisfied with their life in the spotlight and find life hard?
My suggestion to them is to relinquish their titles, give up their life of opulence and privilege and find a job so we don't have to support them.
If they do that then they will know how hard life can be, same as the rest of us!
Alister Rankin.
93 Whyterose Terrace,
Methil.
Climate debate 'not settled'
Sir, – Here are recent headlines: Climate Change demonstrators of a nervous disposition should look away now.
Ten countries block EU climate target change; Arctic ice demise deferred again; China and India demand $100 billion for climate action; India kicks climate policy into long grass; Over half of global gas supply to come from US by 2035; Head of World Meteorological organisation slams "climate extremists"; Chinese scientists warn of global cooling; Finnish scientists say effect of human activity on climate change is insignificant; Energy from biomass is "extreme foolishness"; Biomass now a greater source of pollution than cars; EU fails to set net zero emissions target – and finally – Crew of five fly to New York to bring Greta's yacht back.
Climate demonstrators – your climate religion is definitely not settled.
Clark Cross.
138 Springfield Road,
Linlithgow.
'Naivety' in ethnicity debate
Sir, – Pocahontas Warren, Harvard's "1/1024th Native American", lied about her "minority" status at a time when Ivy League law schools were desperate to add diversity to their ranks.
In the presidential campaign she may have hoped to suggest that her recently discovered "black" DNA placed her somewhere between Michelle Obama and the Celeb of Sussex.
Then again she could have claimed that Eva Perón was her long-lost mother.
Both of these cunning plans are made harder to fly by the fact that Facebook's 'deplorables' are a lot less naïve than the scribes of the Washington Post or the New York Times.
Rev Dr John Cameron.
10 Howard Place,
St Andrews.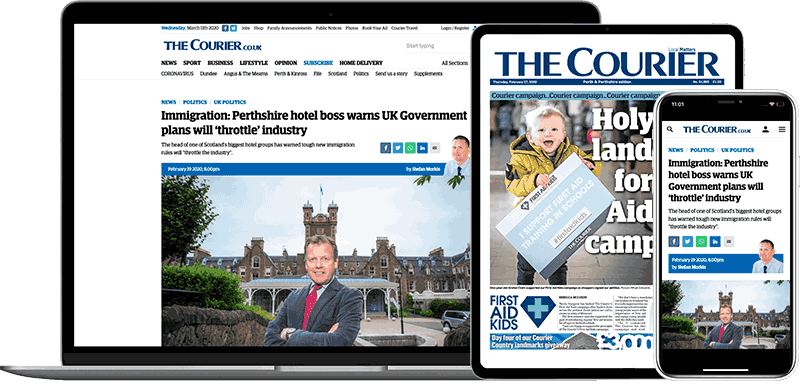 Help support quality local journalism … become a digital subscriber to The Courier
For as little as £5.99 a month you can access all of our content, including Premium articles.
Subscribe