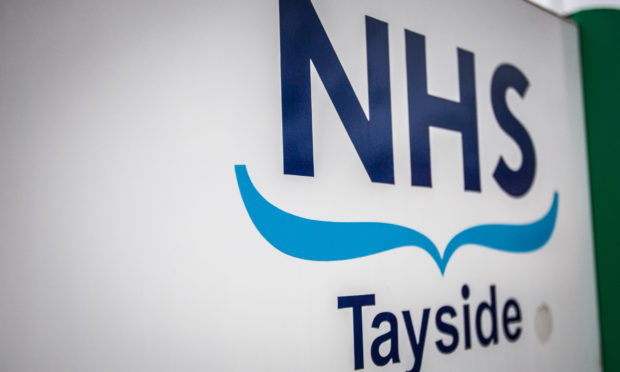 Sir, – I feel compelled to write in support of the breast oncology consultants in Tayside.
I have looked at much of the evidence and made inquiries of experts in other centres and am fully convinced from the available evidence that their variation in treatment regimen is completely justified.
In 2016, the Tayside breast oncology team audited their practice.
They noted an unacceptable incidence of side effects impacting on their ability to deliver optimum treatment to their patients, despite following a recommended guideline.
The group conducted a thorough literature review to examine how they could deliver a regimen effectively but safely.
It was decided to cap the dose of docetaxel, one drug of a four-drug regimen.
The dose they selected was taken from a large, multicentre, randomised controlled trial, which showed that survival outcomes with 80mg/m2 were not inferior to 100mg/m2 (60% of patients in the trial were treated using 80mg/m2).
One paper shows increased survival rates with the lower dose, and significantly fewer side effects.
One pharmacist disagreed and invoked a whistleblowing process, which led to an internal review by NHS Tayside.
This review completely exonerated the medical oncology team.
Although an effective drug, the side effects of Docetaxel can be horrendous and may prove fatal.
One paper demonstrated a 1% treatment-related mortality associated with 100mg/m2 dose.
Sepsis is not the only dose-limiting toxicity of docetaxel – it is a potent neurotoxin often causing severe neuropathy.
As many as 40% of patients receiving the 100mg/m2 dose fail to complete their scheduled treatment plan due to dose-related side effects.
Guidelines assume all patients are the same – we are all slightly different.
It is clear to me the consultant breast oncologists in Tayside have taken into consideration their individual patient characteristics, carefully audited their results, performed a full and diligent literature search and instituted the correct regimen for their patients.
Unfortunately the same attention to detail has not been applied by others from outwith Tayside, with spurious claims of increased recurrence of tumour due to the new regimen being made.
It is uncertain if this is incompetence or self-preservation.
Patients within Tayside should be grateful they have such caring doctors looking after them during a time of great stress and anxiety.
They need to be reassured that they have had optimum treatment, and that they can indeed have confidence in the Tayside team.
These are the doctors I would want to treat my family.
Crawford Reid.
5 Easthill Farm,
Auchterarder.
Cost of speed bumps justified?
Sir, – It has been agreed by the powers that be that the already speed bump infested Dunnikier Estate in Kirkcaldy is to have more of these vehicle suspension wreckers installed at the princely sum of £35,000.
Will this money be filtered down by the savings from no longer supplying public libraries (those that still exist) with daily newspapers? I believe this was a saving of £1,700?
Or could it be the savings gleaned from reducing leisure centre hours?
I suppose it would be pointless to have a look at various council departments' budget allocations and adjust them accordingly, or even adjust the speed "bump" allocation to sort the road surfaces within the area.
Try Ravenscraig Park's car park for example, before a car disappears into one of the many pot holes there.
Mike Diack.
14 Biggin Wa's,
Kirkcaldy.
Making sense of V&A numbers
Sir, – I was reading your article entitled, "V&A Dundee in the black after 'extraordinary' year" (The Courier, October 22) in which it was stated it brought in £8.55 million and made a £780k surplus in its first year.
I came across the statement: "Between September and March there were more than 2,500 engagements with schools through workshops and tours."
This struck me as odd.
Assuming the statement was representing all open days between the opening on September 15 and the financial year end of March 31, this is 195 days.
To accomplish 2,500 workshops and tours just under 13 would need to take place every day.
It is not surprising that multiple workshops and tours take place every single day at this museum.
What struck me as odd was if you count all the primary and secondary schools in Angus, Fife and Perth and Kinross, you would find about 350 schools in total.
To achieve more than 2,500 engagements, each school would have to have seven.
I'm sure the V&A have engaged with schools outside of the immediate area as well, but the numbers still appear to not make sense.
Perhaps it refers to the number of pupils that took part in tours and workshops?
Can further information be given on what counts as an engagement?
Matthew Davis.
21 Wellgate Street,
Newport-On-Tay.
Sensible steps to protect planet
Sir, – In reference to Craig Smith's article, "Fight for climate crisis needs more friends, not enemies", The Courier, October 21, regarding the recent Extinction Rebellion demonstrations.
Craig Smith was very diplomatic.
Firstly, I think people need to do more in the home to protect the environment.
This includes recycling, reducing wasteful consumerism, and cutting down or eradicating purchases of single use plastic.
In addition, we should be using energy efficient electrical goods, and keeping food waste to a minimum, to name a few measures.
Unfortunately some statements made in the climate change debate recently are a gross exaggeration of how climate change will affect us.
For example, the addresses given to children taking days off school in climate change protests.
Telling them they will probably die in the next 10 years is more likely to cause mass hysteria than an acute awareness of their personal responsibility to make a positive change.
Secondly, do or have any of the Extinction Rebellion demonstrators ever used disposable nappies? How complete is their commitment to the cause?
And what of natural phenomena, such as volcanic eruptions?
Are we to just keep our fingers crossed that none of the active volcanoes in the world erupt?
Krakatoa in the Sea of Java erupted in the late 1800s, blocking out the sun for almost six months and creating more harmful emissions and environmental damage than the industrial world did in the whole of the 19th Century.
It's fantastic that children are growing up with an awareness of protecting and preserving the environment.
But rather than them bunking off school, why don't schools have a day where they go to their local beaches with bin liners and a gripper to collect all the harmful plastics that make their way into our oceans, killing turtles, seals etc and poisoning our fish.
Elizabeth Moffat.
Lochgelly, Fife.