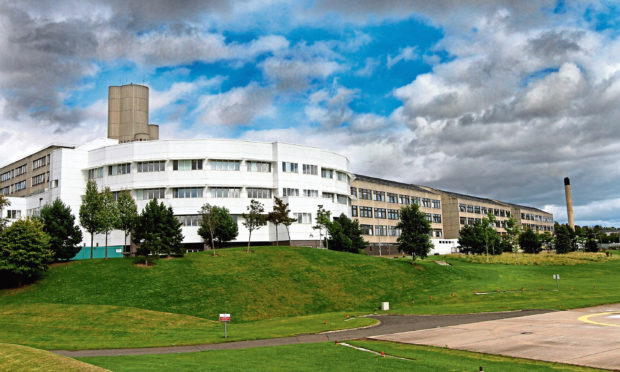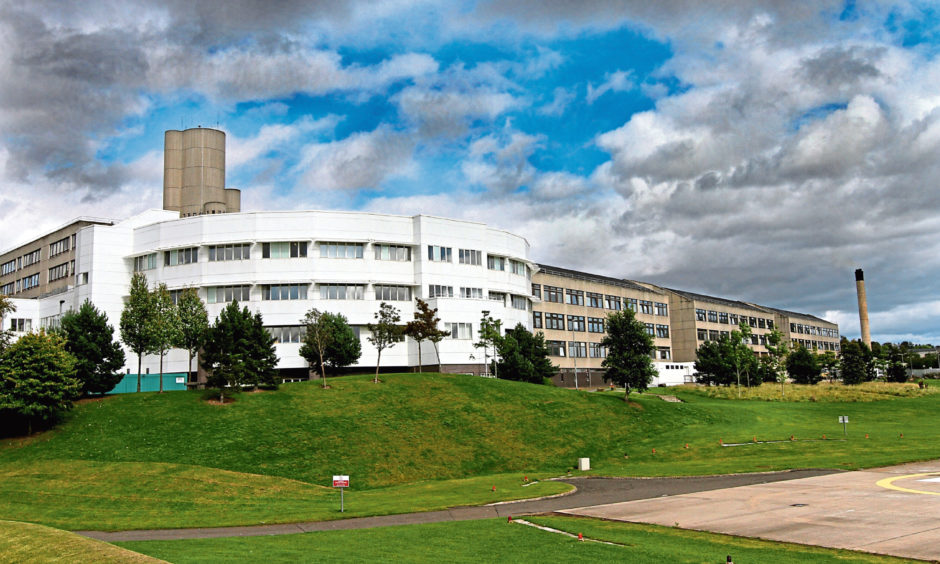 Sir, – As patients who were affected by the choice of NHS Tayside to disregard current clinical management guidelines surrounding chemotherapy doses, we feel that your recent coverage on the plight of the clinicians in question requires response.
This is a complex, multi-faceted issue which does not involve one individual, or one particular decision.
This is an issue of an entire system failing, starting initially with how clinical policy decisions were made, followed through upon, and assessed in the cancer care network.
This is an issue which links across NHS Tayside, regulatory bodies, and the Scottish Government and therefore represents a catastrophic failure of communication.
A crucially distressing aspect of this is that for the families of the deceased, there is a duty to provide solid data that supports the clinical decisions taken in their cases.
It may be that their loved ones need not have suffered the outcomes they did.
Equally, for those amongst us who are suffering, or may suffer in future from a recurrence of disease, there is a considerable burden that must be shouldered given that our treatment could be considered sub-optimal based on current guidelines for dosing. The chain of decision making that took place here was entirely preventable.
Further, several recently commissioned official reports on the matter have resolutely failed to recognise the effect on the patients and families who must live with this, preferring to deal in analysis of team dynamics and policies.
We feel that the existing coverage omits the real-world effects of this on those affected and that much more detail must be added to provide a comprehensive picture.
To that end, our group would be most willing to hold an audience with those that seem to have only a partial view of these events.
Whilst it is inevitable that there will be emotions on both sides, it is imperative that no one loses sight of the serious issues that require urgent, concerted focus.
Improving practice policies by ensuring patients are empowered regarding decisions for their care, alongside rigorous adherence to the guidelines which inform consent, as a baseline, will hopefully ensure events like these do not reoccur.
NHS Tayside Cancer Care Support Group.
Pot calling kettle black over indy
Sir, – Nicola Sturgeon is fond of claiming it is undemocratic of the UK Government not to allow another independence referendum – this is her response again to Boris Johnson repeating he will not grant a Section 30 order enabling her to stage Indyref2.
Undemocratic?
Surely it's the ultimate in democracy that the UK taxpayer via the UK Government fully funds Holyrood, which has had a majority in favour of UK break-up for the past eight years, plus pays the salaries and expenses of 35 SNP MPs and 62 MSPs, with an unequivocally anti-UK raison d'être?
The UK Government granted the Scottish separatists a referendum, which had they not lost, would have enabled the break-up of the UK to happen, democratically.
Nicola Sturgeon and her predecessor Alex Salmond signed the 2012 Edinburgh Agreement, promising to respect the democratic outcome of the referendum.
They have not done so, while the UK Government has.
Pot calling kettle, Ms Sturgeon?
Martin Redfern.
Woodcroft Road,
Edinburgh.
Abolishing Universal Credit
Sir, – I am cynical of the timing of the announcement that the benefits freeze is due to end next year.
It is nothing short of an attempt to win votes from working class areas and poor people struggling in the benefits trap. In short it is a very low ball.
This comes from a government which has demonised disabled claimants and created Universal Credit.
Theresa May refused to listen to several experts in social justice to abolish it and continued with it despite the obvious numerous flaws of waiting times to get paid and foodbanks being overstretched.
Both Jeremy Hunt and Boris Johnson refused to abolish Universal Credit during their leadership campaign and, in the same week Theresa May left office saying this was a country that worked for everyone, 10,000 people were put on Universal Credit in Harrogate with Amber Rudd praising the benefit.
If the government really wanted to help those on benefits they should have admitted that Universal Credit was unworkable and abolished it.
Gordon Kennedy.
117 Simpson Square,
Perth.
Disappointed by driver response
Sir, – On October 24 I was refused access to an empty or near empty number 21 Stagecoach bus in Edzell with my folding – and ready folded – bike because, to quote the driver "the bike has to be in a bag".
Never before had I received this demand and it was uttered so adamantly that I did not question it.
Disappointed, I set about unfolding the bike and started to cycle to Montrose.
I wanted to use the bus as should I have had a back wheel problem I would have had to call a taxi and I had no charge on my phone.
As it was I made it safely to Montrose but with a bitter memory of the number 21 bus and also curious as to whether the driver had just been ignorant of the fact that folding bikes are treated favourably when it comes to carriage on buses and don't require bags.
Please could you let me know as Stagecoach have not responded to my email yet.
Anthony Harper.
Crosby,
Liverpool.
Ban chewing gum in sports
Sir, – When, oh when, will the risk of chewing gum in contact sports be highlighted and actively discouraged?
The consequences of Kyle Sinckler's Rugby World Cup Final head injury could have been compounded fatally by asphyxiation.
Despite receiving excellent on-field care and attention, he was allowed to walk off the field in a concussed state, still chewing gum, in front of a world-wide audience including impressionable young future sportsmen.
World Rugby and sports commentators have a duty of care in this respect.
Graham Tinto.
Scotson, Amulree,
Dunkeld.
Re-election will lead to division
Sir, – Thomas Ovenstone writes a disingenuous letter in support of Stephen Gethins, who is defending a two-vote majority in NE Fife.
He characterises him as "just" a hard-working MP, as if being a nationalist was just a different party stripe.
Scottish nationalism, as anyone who saw Saturday's cultish gathering at George Square can attest, is an all-embracing article of faith.
A vote for SNP candidate Mr Gethins will be taken as a vote for independence by Nicola Sturgeon and used to bolster her case for a second referendum.
For the SNP, independence is the only game in town, and smashing up the union is its end game.
Re-electing Mr Gethins is a recipe for the very thing Mr Ovenstone wants to avoid: more "divisive unionist and nationalist nonsense".
Councillor Linda Holt.
Dreel House,
Pittenweem.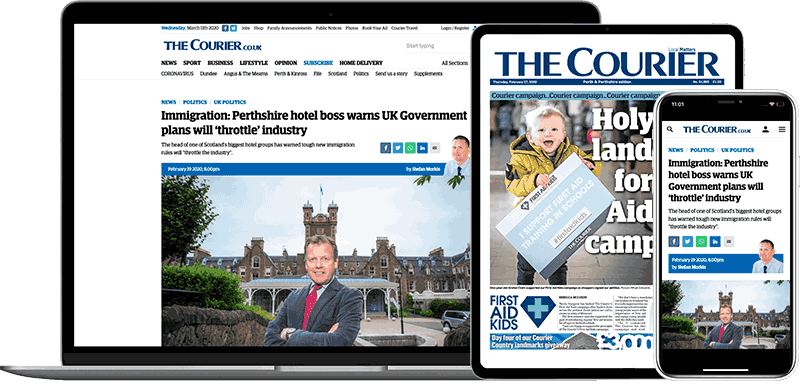 Help support quality local journalism … become a digital subscriber to The Courier
For as little as £5.99 a month you can access all of our content, including Premium articles.
Subscribe