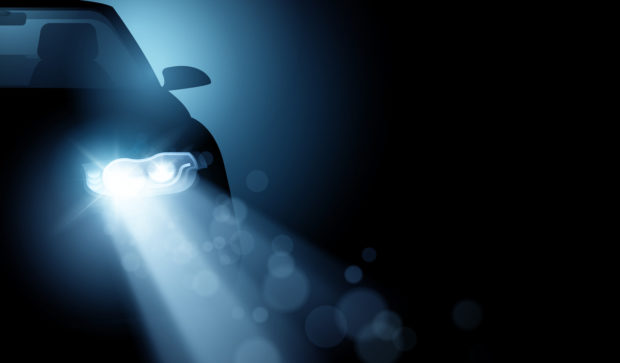 Sir, – When will motorists realise that driving along single carriageway and rural roads at night with their lights permanently dipped is a most hazardous and dangerous undertaking as far as pedestrians are concerned?
The motorist's view is severely restricted to what is immediately in front of them and it is outwith their ability to stop within that distance.
Yet I have seen with my own eyes drivers careering gaily along, blissfully unaware of what may be just beyond their range of vision.
This state of affairs is more or less necessary on a dual carriageway where the constant oncoming traffic forbids full beam, but not on a single carriageway road, particularly a rural road.
Anybody or any animal could be there.
So motorists, please get your lights up to full beam whenever safe and practicable to do so.
James A Hamilton.
22 Cairneyhill Road,
Crossford.
Disrespect from Westminster not Holyrood
Sir, – Martin Redfern (Pot calling kettle black over indy, Courier, November 5) is absolutely correct, the 2014 Scottish referendum result hasn't been respected.
However, no matter how many times he repeats otherwise, the disrespect is Westminster's, not Holyrood's.
The 2014 contract entered into has been ripped up by all unionist parties, thereby rendering the result void.
In his usual manner, he personalises the issue in a vain attempt to deflect from our first minister's position of authority, which stems from a democratic mandate granted by the Scottish electorate.
A mandate the Conservatives have failed to achieve since 1955.
How many times do we have to say, "no"?
His argument that Boris Johnson has a legitimate right to deny us our democratic freedom stumbles at that hurdle and falls flat on its face.
Mr Redfern also complains UK taxpayers pay the wages of politicians with Scottish independence at the heart of their manifesto, but apparently has no objection to Scots paying for Tory politicians they reject at every election.
Pot, kettle, sir.
Silencing our first minister as a means of quelling Scottish independence aspirations is wishful thinking of Olympian scale on the part of the British establishment, but the rumblings of, "one nation" Toryism is real, with the hushing of Scotland's voice at the top of its agenda.
We have been warned.
Ken Clark.
c/o 15 Thorter Way,
Dundee.
Democrats or dictators?
Sir, – I notice the SNP is to be locked out of any televised UK-wide debate.
Is this another fine example of just how the union of equals operate or are unionists just plain scared of debate?
Could it be they just don't see Scotland as worth bothering about and by continuing to completely ignore the Scottish interest the SNP and their hundreds of thousands voters and many MPs will go away.
It's a sad day for democracy when the media decide the fate of people with genuine concerns and people such as Johnson and Corbyn state they won't allow something even when polls are telling them something different.
If this is how the Union is to carry on with regard to Scotland then their intransigence may well be the catalyst to seal the very thing the are trying to silence.
If the SNP return a majority of seats in Scotland and those at Westminster continue with this behaviour then they will appear in the eyes of the world to be acting like dictators rather than democrats.
Bryan Auchterlonie.
Bluebell Cottage,
Perth.
Scotland 'a state within a state'
Sir, – Ever since the referendum three years ago we have been told ad nauseam by the SNP how brilliant the EU is and how terrible the UK is.
How ironic therefore that they are now railing against the European Arrest Warrant requiring one of their acolytes, Carla Ponsati, to be extradited to Spain to face charges of sedition by plotting to break up Spain.
Scottish nationalists determined to break up the UK should ask themselves whether they could be seen as engaged in sedition too.
With the extensive powers devolved to Holyrood Scotland is now a state within a state and going further along the crumbling path to independence is unnecessary and unwise.
William Loneskie.
9 Justice Park, Oxton.
Hypocrisy over fracking ban
Sir, – The banning of fracking by the Tory government in England is rather confusing given the response they had to the ban on fracking in Scotland two years ago.
In October 2017 when a ban was announced north of the border the Scottish Conservatives commented that this was "a short-sighted economically damaging decision".
It is of course welcome to see England following Scotland's lead in this but, dare I say it, it is rather hypocritical of the Tories given their comments.
Alex Orr.
Flat 3, 2 Marchmont Road, Edinburgh.
V&A investment not worth it
Sir, – Last week my family spent two days in Dundee.
They went to see the new V&A museum and were shocked to see very few visitors.
My family said it was an awful waste of cash and felt it was of little benefit to the people of Dundee. I was quite shocked on learning the Scottish Government made a contribution of £40 million in building the V&A in Dundee.
This money could have been spent in a better way that would assist many businesses in Dundee and Angus.
Gavin Elder.
150 Prunier Drive,
Peterhead.
Carney is a hard act to follow
Sir, – Mark Carney has been by a long mile the outstanding Bank of England governor in my eight decades.
Of course Brexiteers will never forgive him for occasionally conveying the impression their leap in the dark was completely off-the-wall, but he was not the only international financier to harbour such thoughts.
Carney will be a hard act to follow both as an economist and banking regulator.
He was a celebrated chairman of the Financial Stability Board, which helps steer the international financial system.
As his time in charge draws to a close I am uncomfortably reminded of the famous Punch cartoon of Bismarck's departure: "Dropping the pilot".
Dr John Cameron.
10 Howard Place,
St Andrews.
Maintenance needs done
Sir, – You have rightly reported the flooding of the last few days and in particular the problems on the roads.
Whilst the amount of rain that fell will cause problems, Fife Council must bear a level of responsibility for the chaos caused.
They completely fail to do adequate maintenance by way of clearing roadside ditches and off lets.
As a result, there is excessive ponding/ flooding on the roads causing danger to traffic, damage to the roads and subsequent major repairs needed.
The council needs to get its priorities right by getting out during the summer months and getting the maintenance done.
Andrew F Gilmour.
Londive, Montrave Home Farm, Leven.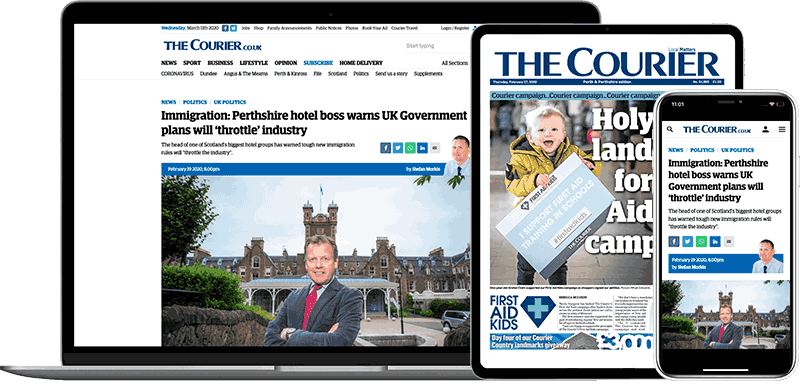 Help support quality local journalism … become a digital subscriber to The Courier
For as little as £5.99 a month you can access all of our content, including Premium articles.
Subscribe