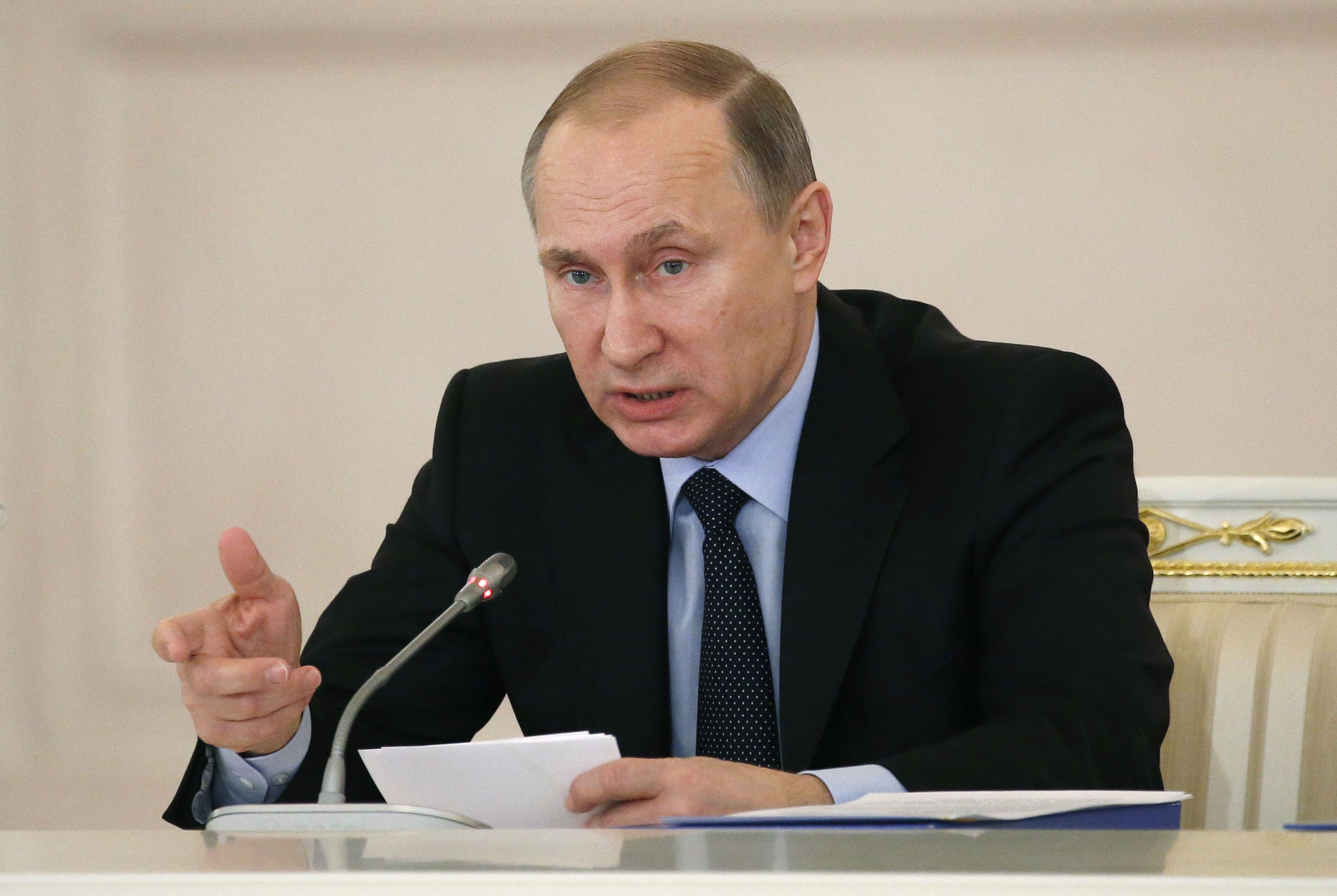 Sir, – As the full implications of Brexit unfold it is clear that only two national leaders apart from Boris Johnson actually welcome it.
Trump wants to see a weakened Europe and a weakened UK to strengthen the USA commercially.
He already has designs on the NHS and increased food exports to the UK.
He has intervened directly in another country's election as a contributor to Nigel Farage's LBC radio show, demanding the Tory and Brexit parties work in unison to deliver Brexit.
Farage has now agreed that his party will not stand in Tory held seats.
Vladimir Putin also wants a weakened Europe as he resents former Warsaw Pact countries joining the EU.
A government inquiry into alleged Russian pro Brexit interference in UK elections is unlikely to be published before the election, sparking suspicions that there is something that Johnson is trying to hide.
The increasing likelihood of a No Deal Brexit means the UK will have to rely on the World Trade Organisation in order to set up trading agreements.
WTO director general Roberto Azevedo admits his organisation could see "serious harm" being made to the multilateral trading system.
Recently in the Commons then Dundee East MP Stewart Hosie challenged the International Trade Secretary, Liz Truss on the difficulties the WTO was facing and pointed out that the UK generates 3.4% of global trade, compared to 35% from the EU.
That means the UK's influence within the WTO would be greatly diminished.
Truss claimed to be "developing" a Commonwealth caucus within the WTO, in other words nothing is happening yet and Trump's neighbour Canada is unlikely to be keen.
Even if it did happen, it would generate only 12% of world GDP.
It is now very clear that if Brexit is allowed to go ahead the UK will be poorer, no matter what the next UK Government can cobble together.
The only way forward for Scotland is to quit the omnishambles that is Westminster and become an active member of the EU, with the same level of independence as the other 28 member states.
Ken Guild.
76 Brown Street,
Broughty Ferry.
Electoral blank sheet of paper
Sir, – Your correspondent Iain Richmond (Putting corners on a wheel, Courier, November 12) exhibits the classic but widely held misconception of equating independence with the SNP.
The recent independence march demonstrated that support for independence is not restricted to SNP supporters.
Whilst a vote for the SNP would clearly result in the continuance of the present Scottish Government, the longer term situation in the event of a Yes vote for independence, would hopefully lead to something entirely different.
We would then be faced with an electoral blank sheet of paper.
The SNP may no longer exist as its raison d'etre would no longer exist.
Furthermore the Labour Party, freed from the shackles of Westminster, may yet rise again to be the dominant force in Scottish politics. So far Scottish Labour have singularly failed to see this possibility.
The opportunity for a fresh approach to governance is indeed an exciting prospect.
Andy Lang.
Golf Course Road,
Blairgowrie.
Promises not delivered
Sir, – I wonder if Mr Falconer, Perth, and Mr Scott, Ceres, (Readers' Letters, Courier, November 9) actually know who from the SNP)promised "the once in a generation" referendum and when?
I can; I was there!
Nicola Sturgeon was asked at a Dundee University "Five Million Questions" event in 2014 how often referenda such as this should occur.
Her reply was straightforward and speculative "probably once in a generation".
The next day the "Better Together" press had inflated this particular quote to the status of "promise".
When one considers the promises made by Mr Darling, Brown, Cameron et al during the Scottish referendum it is unbelievable this non-promise is continually rolled out as a reason for not allowing Scotland its right to self-determination.
Our continued membership of the EU, greater powers to Holyrood, a society that treats its poor with compassion and dignity; all were promised by Better Together.
Have they been delivered?
Iain Waghorn.
98 Forfar Road,
Dundee.
Nato's peace keeping role
Sir, – Although Mr Anthony Garrat (EU has helped keep war at bay, Courier, November 12) rightly credits the EEC and later EU with some role in maintaining peace in the Continent after the dreadful 20th Century wars, the main safeguard has really been Nato, formed some 70 years after the postwar allies occupied Germany.
Undoubtedly the failure of the WW1 allies to impose comparable preventive action, after a pyrrhic military victory, allowed German rearmament and the rise of Adolph Hitler, with utterly disastrous results.
The main reason for our leaving the anti-democratic EU is to allow the people of the UK to be responsible for our own political and economic destiny, while remaining on the friendliest terms with our Continental neighbours.
The Common Market promoted that vital objective but the unelected EU Commission, aiming for a "US of Europe" with all the trappings of a nation-state, has vastly over-reached from the original collaborative trading relationship.
All that happened without consulting the nations' electorates.
The Leave-Remain referendum has restored the voice of our voters, and with no risk to European peace.
That overwhelmingly is thanks to Nato.
Dr Charles Wardrop.
111, Viewlands Road, West, Perth.
Tanks run with rubber bands
Sir, – If it carries on like this, the RAF will have to use bio fuel instead of jet paraffin for its jets and turbo props.
Tanks will be powered by rubber bands, and battleships will revert to sail.
Where will it end at the hands of the eco loons?
Malcolm Parkin.
Gamekeepers Road,
Kinnesswood, Kinross.
Climate change on the cheap
Sir, – Dr Michael Kelly, Cambridge University's distinguished professor of engineering and chief scientist at the Department of Communities and Local Government, has derided the Committee on Climate Change's claim that decarbonisation can be achieved cheaply.
For the world to reverse two centuries of industrial development in a few decades would require the efforts of 'herds of unicorns'.
He insisted it wasn't going to happen no matter what nonsense was shouted by zealots in Parliament or extinction rebels in the streets.
The government's 2050 net zero target was clearly unachievable without major social disruption.
The estimates projected by climate alarmists were 'pie in the sky'. Real-world data shows the cost would run to trillions of pounds and cause endemic fuel poverty.
Dr John Cameron.
10 Howard Place,
St Andrews.