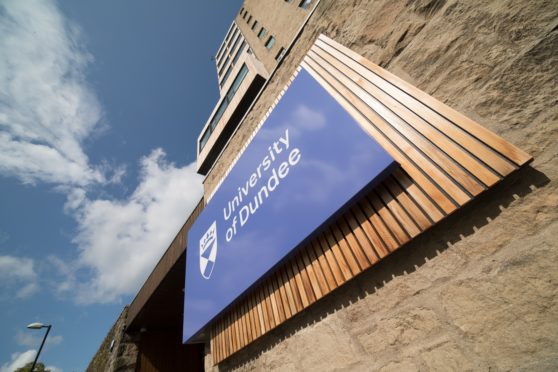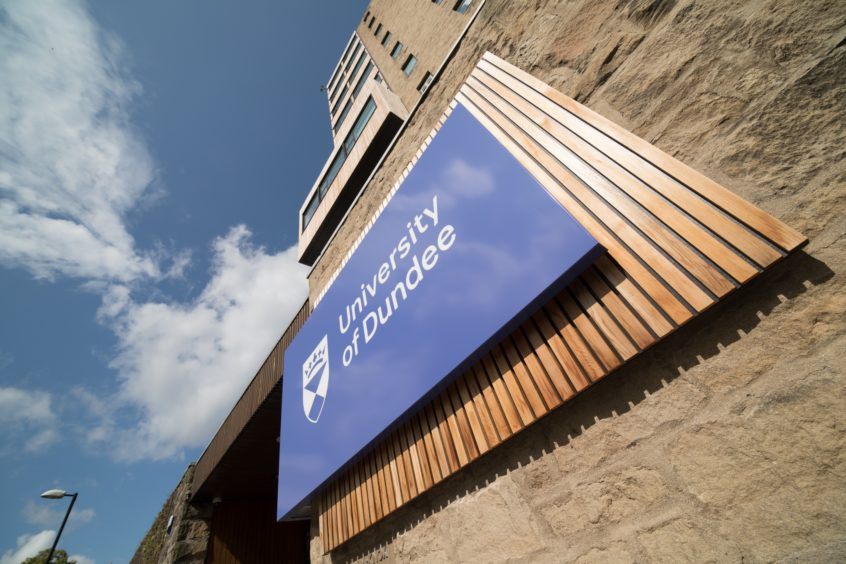 Sir, – The fact that Dundee University has to find a new principal, following the appointment and resignation of the previous one within 11 months, deserves some comment.
We are informed that Professor Atherton's appointment followed a "rigorous" examination of his suitability for the post and that his resignation factored in that, apparently, he wasn't the right person for the job, or for the "aspirations" of the university.
So what exactly went wrong? For a university that prides itself on openness, there has been a deafening silence on detail.
Presumably the salary and any add-ons offered and accepted were formally agreed and signed up to, by both the University Court and Professor Atherton.
The fact that salaries paid to university principals, in general, are ridiculously high is a separate issue that needs attention, but it is not unique to Dundee University.
Over 50-odd years, the university, often through trying times, has become a hugely successful, globally recognised centre of international excellence, notably in the life sciences but also in many other areas. The city of Dundee is rightly proud of this.
But, within a few months, its hard-won reputation has been tarnished.
Surely, suspending the principal for alleged non-payment of rent, for example, is at variance with a common sense approach to the handling of this matter, irrespective of other issues. The whole saga is deeply worrying.
Let's hope it does not deter outstanding potential applicants from applying for the principal post. At the highest levels of the University Court, some introspection and outcomes would not go amiss.
William Stewart.
1 Clarendon Drive,
Dundee.
More dirty tricks to come over oil
Sir, – Oil expert Nick Dekker in his letter (Scotland's £350m untapped opportunity, Courier, November 18) tells us the reason Norway, which discovered oil at the same time as Scotland in our shared North Sea, is one of the world's richest countries and Scotland is not is because it is an independent country.
I'm sure Mr Dekker will be aware of the McCrone Report, commissioned by the UK Government in 1974 from economist Gavin McCrone, to establish the likely effects of North Sea oil on the economic viability of an independent Scotland.
The report was marked "secret", and quietly shelved, when McCrone predicted Scotland would have a "chronic surplus to a quite embarrassing degree, and its currency would become the hardest in Europe".
Mr Dekker was probably thinking of such subterfuge as he warned that "Westminster will use every dirty trick in the book to maintain control of our oil".
Dirty tricks of which they are masters, having honed their skills around the world for centuries and, as another independence referendum nears, we can expect much more.
Les Mackay.
5 Carmichael Gardens,
Dundee.
UK commitment is wavering
Sir, – I read with some incredulity that the Liberal Democrats have made an electoral pact not to stand against Plaid Cymru in Wales.
This is surely a risky and hypocritical development.
If the Welsh nationalists make progress towards independence thanks to assistance from the Liberal Democrats, what will be the constitutional consequences for Scotland?
Arguably, in contrast to their stated unionist credentials, Jo Swinson has potentially divided the United Kingdom by her opportunistic action.
This leads me to believe that the Liberal Democrats are only in favour of the United Kingdom when it suits them and it is not an enduring commitment, rather like the strident assertions of Jo Swinson that she will not put Jeremy Corbyn in No 10.
How long will that promise endure in the cold morning light of Friday December 13?
Dr Brenda Gillies.
12 Victoria Street,
Newport-on-Tay.
SNP lying back and waiting
Sir, – Ian Blackford, the SNP's leader at Westminster, tells us that "Scotland's desire for independence is unstoppable".
This is another example of an SNP representative conflating "Scotland" with the SNP.
We know the SNP's desire for secession from the UK is "unstoppable", but that does not mean that "Scotland", or a majority of Scots, feel the same way.
Having tried every trick in the book to achieve another referendum in the few years since we had a "once in a generation/lifetime" referendum, the SNP now resorts to a "lie back and enjoy it" ploy.
Since it is inevitable, they say, why not abandon all resistance to it and just let it happen?
I get the impression that some are falling for this scam. I doubt that Mr Blackford's much-mentioned "people of Scotland" will.
Jill Stephenson.
Glenlockhart Valley,
Edinburgh.
Taking voters for granted
Sir, – Soon we will have them at our doors peddling their lies and asking for your vote.
I will be asking questions such as, have you any plans for the safe disposal of the nuclear subs at Rosyth?
Would you have any member of your party or family take part in cutting them up?
Then there is the question how safe are the old Forth Road Bridge cables, bearing in mind a suspension bridge collapsed in Europe.
We need to run new main cables above the existing ones with new droppers and anchors before the same happens here.
It is time our politicians wrote a truthful CV, but I know this would be out of character for them.
What would be a surprise in my town is to find a candidate that speaks in a Kirkcaldy dialect, was born in the town and would stay in the town no matter what.
What we have in Scotland is a political clique who would join any party that would get them in to a safe seat.
They are taking us for granted.
John G Phimister.
63 St Clair Street,
Kirkcaldy.
Homelessness must be priority
Sir, – Watching the news tonight, I had to listen to talks from all the parties due to the election.
Above all, one heard about the nightmare of Indyref2.
But why do I not hear the SNP or the first minister talk about the rising number of homeless people in Scotland?
People are dying because they have no roof over their head, for whatever reason.
Homelessness just should not be in this day and age.
It is an absolute scandal and the SNP should be deeply ashamed that they can only think of their own dreams, and do nothing at all to help the homeless in their own back garden.
How many homeless people need to die before the first minister and her SNP wake up and realise that the people of Scotland need help now?
Homelesness is an acute emergency in Scotland, which is largely ignored by the SNP and the first minister.
Ignored simply because it is not a "popular" item or not as "fashionable" as the environmental emergency?
Maaike Cook.
Cash Feus,
Strathmiglo.