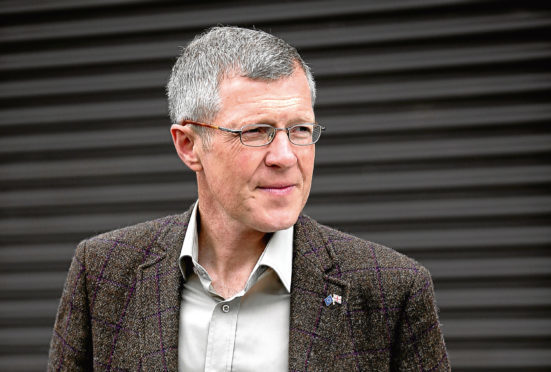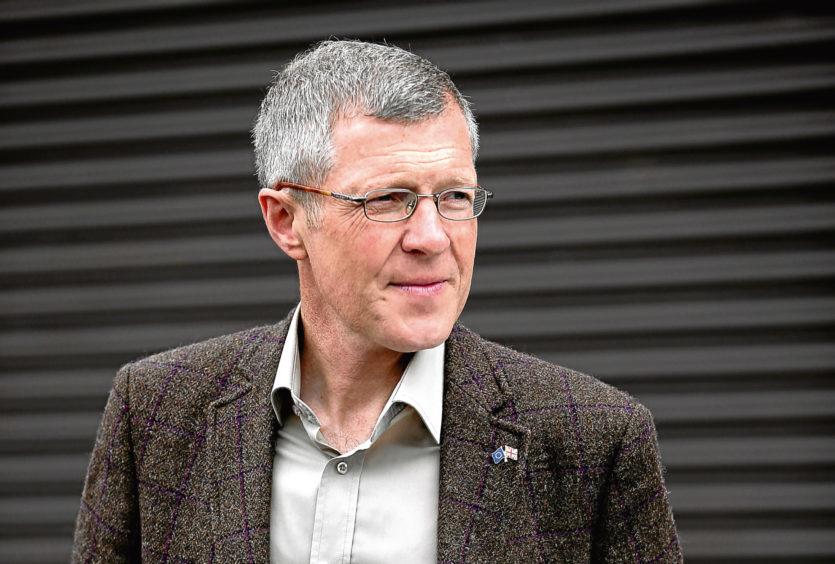 Sir, – I watched Willie Rennie at FMQs complaining that the health and welfare of Scottish police officers is not receiving enough support.
I found his concern about this, along with much of his health-related issues, to be insincere and hypocritical.
A few months ago he was knocking on doors looking for votes for his party. I took the opportunity to invite him in to my home to discuss problems I had encountered regarding health provision in Fife.
I told him about me breaking my back and being refused x-rays for 12 weeks due to NICE guidelines.
I told him I had been mis-diagnosed at the St Andrews Hospital and by my GP. They both said that I had muscle spasm rather than a broken back – I was also refused an ambulance because a broken back is not considered to be life threatening.
I was forced to travel to Aberdeen where I paid £250 for a correct diagnosis and treatment plan. I was operated on in the Aberdeen General as there was nobody able to give me the treatment I required in Fife or Ninewells Hospital.
NICE guidelines state that for a "sore back" doctors should wait for 12 weeks before doing diagnostic tests because 80% of "sore backs" get better within this time. By their own definition that means that 20% do not get better.
A friend of mine also had a "sore back" and he was refused x-rays for the 12 weeks. In his case it was eventually discovered that he had cancer and has since died. We are told that the sooner that cancer is caught the better. The totally unnecessary 12-week wait did not help my friend's treatment. Probably the outcome would have been the same but we will never know.
Mr Rennie told me he would take on my concerns and left. To date he has done nothing so I can only assume that he couldn't care less about me or my friend.
Last week once again he was knocking on doors looking for votes. My wife invited him in once again. He pretended to be interested in the state of my health. I told him that on the June 8 I had been referred for a bone scan and still have not been given a date.
I have telephoned the clinic and they told me it I should go on the list this month.
Apparently there is only one part-time person in the whole of Fife and Ninewells who is capable of doing this type of scan.
Mr Rennie said he would take up my case if I forward him the necessary information.
Surely a man in his position should be taking on this issue in a much broader manner for the people of Fife and not just for me?
I know he is happy to outsource the political governance of Scotland to the Westminster elite, but he was voted in as an MSP with responsibility for his community and all he seems to be interested in is votes.
I am not a member of the SNP nor any of the Westminster parties. I do expect our elected representatives to put people before votes.
Harry Key.
20 Mid Street,
Largoward.
Splitting the Tory vote
Sir, – We recently received an electoral leaflet from Pete Wishart inviting us to vote SNP on December 12.
It pointed out that there were only 21 votes in it. (Last time round, Pete won by only 21 votes.)
In the same post, we received our postal ballot papers.
As a Tory, I was dismayed to see both Conservative and Brexit candidates on the ballot paper.
I have always voted Tory, except when I thought it would be a snub to the EU and the Tory Remainers to vote Brexit at the Euro elections.
Now we right-wingers are faced in Perth and North Perthshire with two candidates who are really on the same side, at least as far as Brexit is concerned. They both want out of the EU, as do I.
Angus Forbes and Stuart Powell will split the anti-SNP vote, thus letting the SNP in on what could have been a very close thing for them.
How daft can you get?
If Stuart Powell is adamant that he is going to stand, then Angus Forbes should call off – anything rather than hand our constituency to the ScotNats on a plate.
For now, at least, Pete Wishart and the SNP are in clover in this neck of the woods.
And a Merry Christmas to you all!
George K McMillan.
5 Mount Tabor Avenue,
Perth.
Cooling is more of a worry
Sir, – Kenneth Miln is worried about the theory of CO2-caused global warming ("Rising CO2, rising doom" Letters, The Courier October 27).
Maybe he should be reading scientific articles on an alternative viewpoint as follows.
In 2001 a leaked email from the University of East Anglia, an organisation that promotes the same warming theory, said "there is a growing number of striking coincidences between climate changes and the occurrence of abrupt changes in solar activity such as grand minima".
Nasa, which also promotes the warming theory, published an article in 2019 saying: "The forecast for the next solar cycle says it will be the weakest of the last 200 years."
This month, physicist Dr Nicola Scafetta, funded by Nasa, published a study in which he says that his harmonic solar model predicted the 2000-2002 peak in solar insolation, caused by the gravitational pull of Jupiter and Saturn on the sun.
Then he says: "The same harmonic model suggests that the sun may now be heading towards a new grand solar minimum in the 2030-2040 time frame."
Dr Scafetta does not promote the warming theory.
Personally I am more worried about the next global cooling than the next warming.
Geoff Moore.
Braeface Park,
Alness, Highland.
I saw a man who wasn't there…
As I observed an empty chair
I saw a man who wasn't there
He wasn't there again, today
–I wish that man would go away!
Michael Gove might take his place
But few would wish to see his face
Or listen to his freakish voice
He's no-one's first (or second) choice.
"Avoid all questions" – that's the rule
Our Boris learned at Eton School
And since he follows this advice.
– I'd rather watch a block of ice!
James Stevenson.
Drummond Avenue,
Auchterarder.
Callous dog owners
Sir, – My daughter and I took my young grandaughters to the North Inch in Perth. We were watching several squirrels playing when all of a sudden two white mongrels appeared with their owners.
The dogs attacked one of the squirrels and had it not been for my daughter's intervention it would have been ripped apart.
The couple just walked off as if nothing had happened and I heard the woman say that's one less rat. Perhaps she needs to go to Specsavers!
My daughter went into Bell's Sports Centre to obtain a cardboard box for the injured squirrel and took it home. An SSPCA officer collected it later but reckoned that it would not have much chance of surviving.
The owners of the dogs should hang their heads in shame. How could they be so callous?
How would they have felt if a larger dog had attacked their dogs?
DS Stewart.
8L Tulloch Road,
Perth.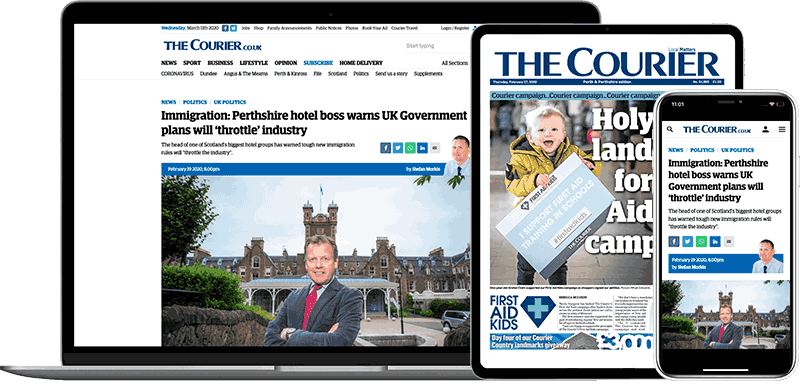 Help support quality local journalism … become a digital subscriber to The Courier
For as little as £5.99 a month you can access all of our content, including Premium articles.
Subscribe