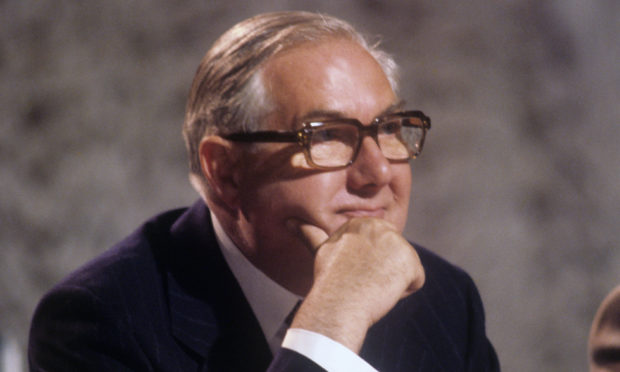 Sir, – There is certainly much to criticise in the Conservatives' past record, and your recent correspondents are entitled to their opinions anent assumed disasters from a future Conservative government.
But they seem happy to ignore the actual disasters from previous Labour governments.
A prime example is that official figures show that every UK Labour government, without exception, has left office with a higher unemployment rate than on taking office.
A major problem now is that no young voters – which in this context means under 45 or even 50 – have any personal recollection of who really ran Britain in the 1960s and 1970s, when the UK was derided as the "sick man of Europe".
I query how many have studied that period, despite Labour's intention to give trade unions the disruptive power they then had.
At least Hugh Scanlon of the Engineering Union, in his retirement, had the honour, decency and honesty to admit how appalled he was at the damage done to British industry and therefore to ordinary working people.
A Labour government, whether or not propped up by the SNP and Lib Dems, would cause greater problems than Harold Wilson and Jim Callaghan tried unsuccessfully to deal with – and they did not carry the anti-free-enterprise, security-risk and baggage of Corbyn and McDonnell.
John Birkett.
12 Horseleys Park,
St Andrews.
Vote to bring about change
Sir, – What sort of country do we want to be?
One where the economy has grown just 0.1% in the last six months, wages still buy less than they did when the bankers wrecked the financial system 12 years ago, and employment has fallen at its fastest rate for four years, as we drift towards a hardline Brexit rather than softer alternatives?
A country where people who have terminal illnesses are denied benefits because a foreign contractor employed by the government has assessed them as fit for work.
One where foodbanks have grown 23% in a year, with most of the hungry people being in full-time employment (so much for the idea that work is the way out of poverty).
A country where millionaire hedge fund manager Jacob Rees-Mogg, who was left on the backbenches by all previous Conservative leaders but given a senior role by Boris Johnson, and who voted repeatedly for benefit cuts, says it's heart-warming that people are helping foodbanks – and when he has claimed that he would have survived the Grenfell Tower fire because he has more common sense than the victims.
A country where the number of pupils in crowded classes has surged since the Tories came to power, and joined with the SNP to ruin our education system.
A country where the NHS has the longest waiting lists in its history and injured people have to spend hours and hours waiting in corridors in A&E, and be treated on the floor of hospitals.
It does not have to be this way.
But we have to vote to change it, because the people in charge are very happy with things as they are.
Phil Tate.
Craiglockhart Road,
Edinburgh.
Sensible move to set indy aside
Sir, – I am a very proud Scot and voted Remain in the Brexit referendum.
I am confused however as regards the logic of the SNP stance.
They want to stay part of the EU but by becoming independent they must leave the EU then reapply to become a member.
With no clear idea of a currency, a much larger trade deficit than the EU will allow and the fact that Spain will not allow a new independent country to join due to their political situation, Scotland is unlikely to be able to join for five to 10 years at least.
They say that Brexit will cause our businesses great harm, so what is going to happen to them in this long period of even greater uncertainty with no deal with the other countries in the UK and no deal with Europe?
Surely having seen the huge difficulties that Brexit has raised, putting independence aside for the foreseeable future would be more sensible.
Jim Wallace.
Greenlaw,
Barry,
Carnoustie.
Leader absence conspicuous
Sir, – I now have my full set of election leaflets for Perth and North Perthshire via post, the last two being from Labour and the Conservatives.
I am very impressed these two leaflets managed to avoid using the "B-word".
Not once is there a mention of Brexit!
Even more impressive is that both managed not to mention their leaders.
Overall, the Conservative leaflet is very cleverly composed – every section attacks the SNP; this negativity allowing no room for mention of any actual UK policies emanating from London.
Labour avoids mentioning Jeremy Corbyn but at least this leaflet is positive, stating policies and intentions at a local level, in contrast to Boris's party's leaflet which, with apologies to Wilde & Douglas, could be described as "The love that dare not speak his name".
The Conservatives managed to have their leaflets printed in Glasgow.
Labour went to Cardiff for theirs, the Liberal Democrats went to Manchester.
The "Scottish" in their respective titles is a bit misleading as none officially exist as actual parties recognised by the Electoral Commission, only their UK parties do.
However, if describing themselves as "Scottish", they could surely manage to assist local employment by placing their print orders in Scotland, preferably in the Tayside area.
Thomas R. Burgess.
53 St Catherine's Square,
Perth.
Choose wisely on polling day
Sir, – "Wake up, wake up – Britain at the crossroads of a crisis!".
On Thursday, Britain will be going one of two ways:
Forward, confident, safe, prosperous, well defended and well respected on the world stage.
Or backward, unsure, poorer, exposed and a global laughing stock.
You have a choice – think it through carefully – use your vote wisely.
Andrew Harmer,
Kirkcaldy.
Litany of failure from council
Sir, – Your article concerning the Men's Shed in Monifieth (Celebrated men's group faces eviction after appeal fails, Courier, December 10) further highlights the inefficiency that appears to exist within Angus Council.
This group of men are to be evicted from premises without being given the opportunity to have their case properly investigated.
For the director of finance to publicly admit they dealt with the appeal process by learning along the way, is utterly deplorable.
Whether or not it is the first appeal of this nature that has been dealt with by the council, surely guidelines exist to allow it to be handled in a fair and proper manner.
We have in Angus in the past year endured a refuse strike, caused by introducing a new shift system.
This was finally resolved only for the system to be scrapped a matter of months later.
We also have a parking charge system that has been introduced, and again has been dogged by errors.
Ian Wylie.
12 Balmossie Avenue,
Monifieth.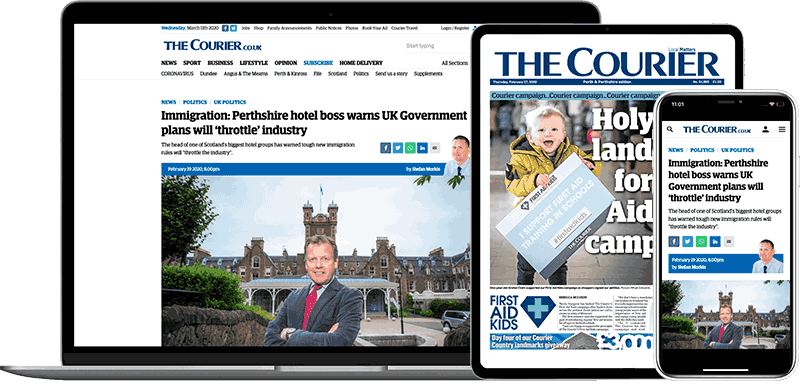 Help support quality local journalism … become a digital subscriber to The Courier
For as little as £5.99 a month you can access all of our content, including Premium articles.
Subscribe