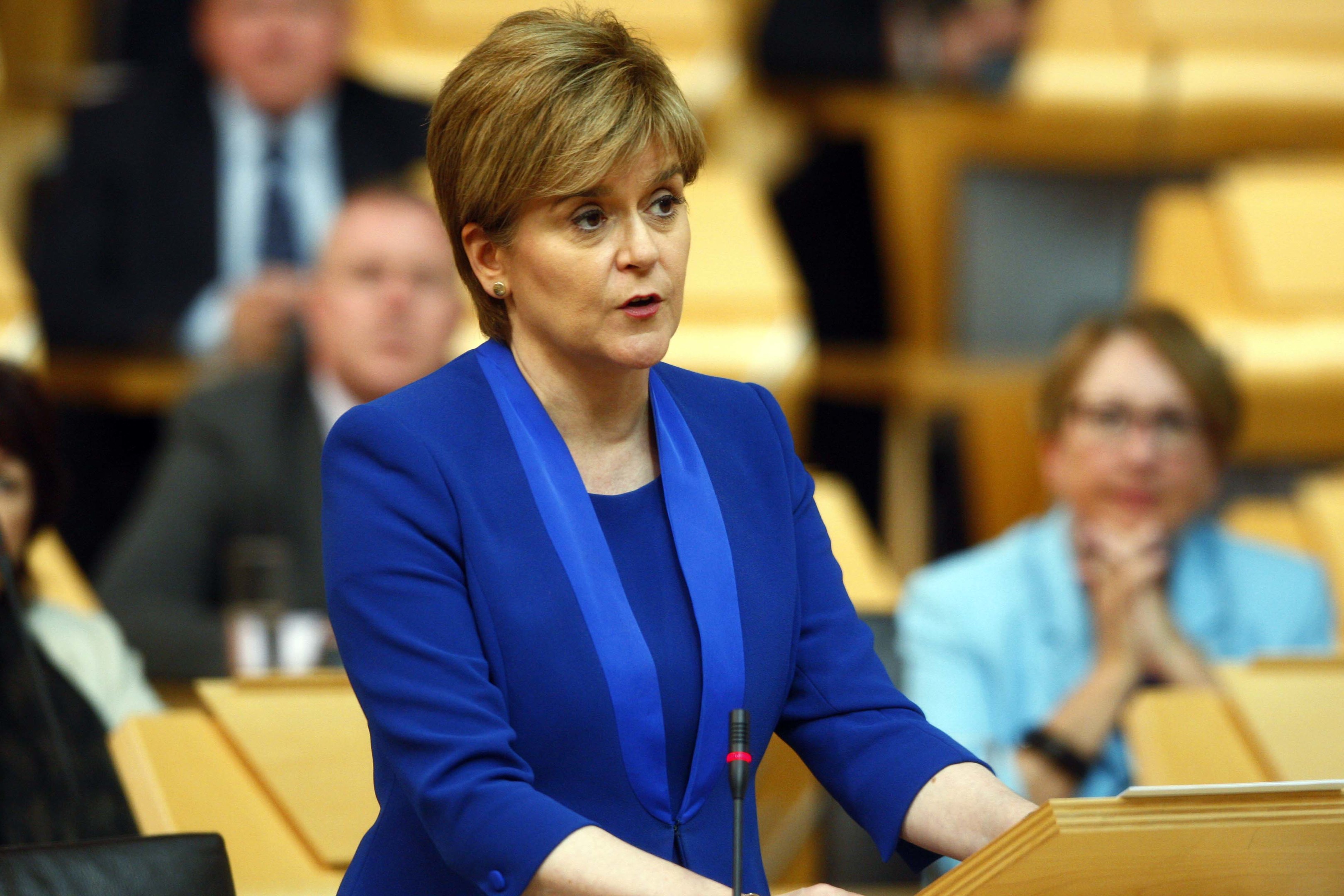 Sir, – Interviewed on BBC Radio Scotland's Good Morning Scotland, Michael Keating, the respected professor of politics at Aberdeen University, made clear that it is now logistically impossible to hold a second independence referendum in 2020.
Instead the very earliest it could be held, if properly organised and allowing for a realistic campaigning period, would be in up to two years after the outcome of the 2021 Holyrood elections, so in 2022 or 2023.
First Minister Nicola Sturgeon is well aware of that reality but still inflicts her daily round of grievance ridden demands upon the people of Scotland, apparently determined to not allow us any relief from the SNP's narrow and divisive propaganda.
Acceptance that realistically any second independence referendum would need to be in two to three years time, would of course mean the SNP leadership facing up meanwhile to the inconvenient litany of shortcomings in Scotland's pubic services.
Whether judged against the SNP's own targets, or international comparisons, or indeed the simple day to day experience of those depending on services, the SNP has overseen a decline in standards and performance, along with a sequence of crises in showpiece hospitals and previously much heralded ferry projects.
Taking responsibility for sorting all of this out might not be as much fun for the SNP leadership or so readily allow them to play to the SNP faithful in the gallery, but it is what Scotland needs.
Keith Howell.
West Linton, Peeblesshire.
Still hope for Labour Party
Sir, – While the general election 2019 was a fairly crushing defeat for the Labour Party especially, being reduced to one MP in Scotland, the good news is that another election is just around the corner in 2021.
While this may not appear to be good news given the defeat at Westminster the fact that some within Scottish Labour such as Monica Lennon MSP believe in Scotland's right to choose give the 1.6 million who voted for Scottish independence a genuine pro-union alternative to the SNP.
The fact that both the Scottish Liberal Democrats and Scottish Conservative and Unionist Parties were more concerned with stopping another independence referendum than offering anything positive to the independence supporter, on areas such as public transport provision or the frankly bizarre idea, from an independence supporting Scottish Government, of having no emergency control rooms in north-east Scotland leaves the way open for Scottish Labour in 2021, in my opinion.
Peter Ovenstone.
6 Orchard Grove,
Peterhead.
Dismay at polarity of views
Sir, – I read with continuing dismay the correspondence in your columns around both Brexit and Scottish independence.
The entrenched polarity of these political views, on both sides of the debate, does nothing to inform or educate us as a nation. The vehemence, and sometimes the vitriol, with which these views are expressed persuades no one.
Here is a suggestion with which to start the New Year with a fresh outlook: Why not only publish those letters in which some merit, at least, is acknowledged to belong to those of divergent views?
If we continue to emulate our politicians in name-calling and denigration, we cannot reasonably look for any improvement in their behaviour.
Dr J A Wilson.
Station Road,
Kingskettle.
21st Century slave trade
Sir, – It disgusts me that Alex Orr obsesses about Scotland's role in the slave trade 200 years ago (Letters, The Courier, December 23).
The most brutal slavery is going on today in Africa, in the Middle East and in the sex-trade in Britain.
Over 100 of the 226 Chibock school girls kidnapped by Boko Haram in 2014 are still missing.
In the same year at least 7,000 Yazidi women and girls were abducted by ISIS during the Yazidi genocide and sold in to slavery.
Nearer to home the women lured to Britain on the promise of a job and then forced into prostitution by gangsters and the girls who were victims of the notorious grooming gangs are slaves also.
Rather than focusing on the past, we should fight slavery in the present.
Penny Ponders.
Newbridge,
Edinburgh.
Overcoming mural hurdles
Sir, – I wonder how many of the people of Perth actually want a three-storey mural of 400-metre hurdler Eilidh Doyle looming over our streets (The Courier, December 26).
If we must have a huge painted wall at the end of the High Street, which I question, I am sure there must be better subjects than this. The planning department seem to be very gung-ho recently in allowing murals to be painted up without any public consultation.
Why was there not an opportunity for the public to vote?
Susan Gordon.
Buchan Drive,
Perth.
'Local matters' on letters page
Sir, – FR Paton, "Scottish-Indy 'dream world'?" (Letters, The Courier, December 24), states that "SNP activists… seem to dominate the published letters to the editor of The Courier, as though this should be unusual in a newspaper published in Dundee.
Scotland's "Yes" city, in the 2014 referendum, voted strongly for independence by 57/43%, and elected SNP politicians represent both Dundee parliamentary constituencies, and Angus and Perthshire, as well as an elected SNP council in Dundee.
I remember, not so long ago, when Courier letters were dominated by Scotland in Union writers looking to preserve their vested interests.
Most of these correspondents did not live in Courier Country, and adopted a scatter-gun approach, firing letters off in all directions.
Their views are now balanced by the views of people, such as myself, who live locally and read The Courier.
I don't see much justification for complaint there.
Les Mackay.
5 Carmichael Gardens, Dundee.
'Buffoons' don't win elections
Sir, – May I remind the several detractors of the UK, among Courier readers, of the first line of what is, in effect, our national anthem, sung all over the world: "Should auld acquaintance be forgot and never brought to mind."
We have worked together with our English, Irish and Welsh acquaintances as a solid union of shared experience, language and culture since the time of Burns, and are none the worse for it.
We are not treated with contempt by the "Westminster Elite" (of which Scottish MPs are part), and neither is the current PM a buffoon.
Buffoons do not win national elections, as recently demonstrated by the Labour Party.
These few "Separatist" correspondents regularly posting biased opinion in The Courier's letters pages, would be better employed asking some searching questions of the SNP.
Derek Farmer.
Knightsward Farm,
Anstruther.
Time for reconciliation?
Sir, – In her Christmas message, the Queen talked of the need for a "spirit of friendship and reconciliation". Sadly, I suspect Nicola Sturgeon's actions in 2020 will suggest she wasn't listening.
Martin Redfern.
Woodcroft Road,
Edinburgh.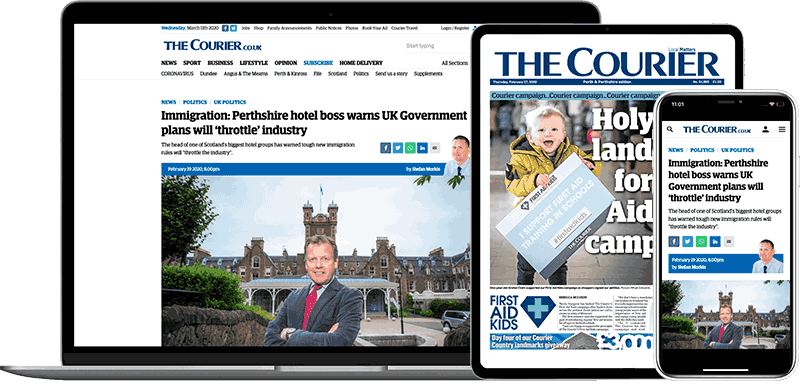 Help support quality local journalism … become a digital subscriber to The Courier
For as little as £5.99 a month you can access all of our content, including Premium articles.
Subscribe