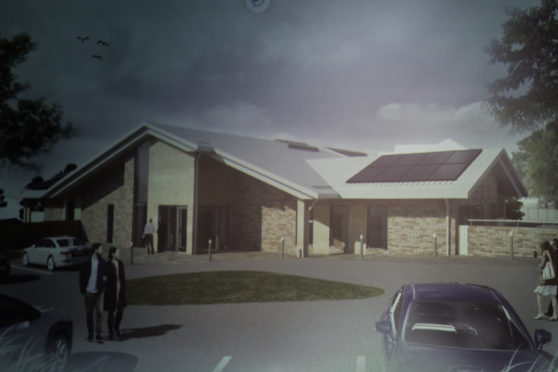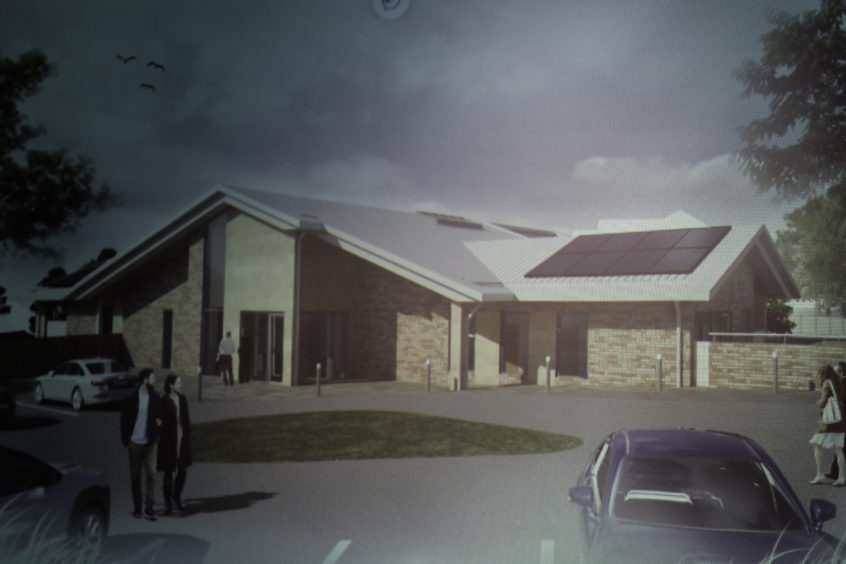 Sir, – I read with interest the article about the new women's custody unit proposed for Dundee's Hilltown area, which is causing some controversy ("Digital peak behind walls of custody unit", The Courier, January 30).
It is clear from your report that SPS prison representatives met with considerable opposition from tenants and home owners from the Coldside Community Forum, at the public meeting held to discuss the proposals.
This controversy reminded me of the huge debate that took place in St Mary's housing scheme in 1994/95 when National Children's Homes (NCH) proposed to site a "vulnerable families unit" within a block of flats in St Clements Terrace.
At an angry public meeting of 250 people, NCH and Labour council representatives argued strongly that this new unit would not present a problem for people living in the area as it would be well supervised and controlled.
Councillor Borthwick at the time engaged heavily in the debate on the side of those who aimed to stop this project.
As a tenant in the area, and still living here, I argued then that we should NOT oppose the unit, but we could instead blame the politicians and the council for not spending money to address our lack of central heating, double glazing and re-wiring.
All of this we did eventually receive, but long after half a million pounds had been spent on refurbishing the flats in St Clements to take these vulnerable families.
As it turns out all these decades later, I cannot recall any serious problems arising from this unit, still operating today, and improving the lives of many vulnerable families.
As a society is it not correct to properly rehabilitate all members of our communities whatever their previous crimes?
Is it right to simply step over the poor homeless people who you can witness begging in our city centre any day of the week?
In my mind, the real blame lies with the Tories and, in particular, Maggie Thatcher, who sold off our council housing, but simply did not build any more homes, leaving us all with a 21st Century housing crisis.
I say to the people of the Hilltown, do not fear this unit, embrace it and turn your anger on the politicians and private housing building companies who refuse to build decent affordable homes for all.
Jim Barlow.
1/L 35 St Nicholas Pl,
Dundee.
Little time to negotiate deals
Sir, – Boris Johnson has given himself 11 months to negotiate a deal with the EU to avoid a Hard Brexit cliff edge.
The UK and EU have to get their negotiable mandates in place. That means 27 governments need to agree with proposals put forward by the Commission. This process alone may take two months
Any agreements would then need to be ratified by those 27 governments. Many of those countries have regional parliaments whose consent is required. This would also be a long process taking up at least two months.
Within the negotiating timetable nothing will happen in August or in December in the run up to Christmas.
All interested parties such as industry lobby groups and civil society groups need to be consulted as well.
This leaves just six months to negotiate the complexities of a Canada style deal. That one took seven years.
The Tories are talking about an Australian-style EU deal. Except this does not exist. There are four deals which need to be done in areas such as financial services, fisheries and services even before any actual free-trade deal can be discussed.
Mr Johnson's real agenda is militarism, class war and a trade war with Europe
Boris Johnson and the Brexiteers live in a fantasy world. They have set themselves up to fail. The unfathomable Tory incompetence means scapegoats will have to be found away from Boris Johnson, Nigel Farage and the other Tory con artists.
Alan Hinnrichs.
2 Gillespie Terrace,
Dundee.
Winners 'turn into dictators'
Sir, – The words "Even though Scotland rejected Brexit…" in Alan Hinrichs' letter of February 2 clearly shows, like all political rather than principled analysis, that democracy for him is "his" democracy.
Democracy is simply a numbers game. It derives its civil and political merits from the maturity and civil conscience of its human participants.
Like Mr Hinnrichs I would have preferred Brexit not to have happened. Indeed I believe that any fundamental change in lawfully established conditions should require a much more substantial majority than that gained for Brexit.
But the referendum on Brexit was a UK one, people were the ruling factor, not the individual countries, and, as such, Scotland did not vote against Brexit.
As the Chinese correctly say, the winners in a democracy become dictators and because of that, politicians, commentators, and voters need to temper their democracy with maturity and civility.
All things considered, I think we manage not too badly in the UK.
Andrew Lawson.
9 MacLaren Gardens,
Dundee.
It's no 'working fountain'
Sir, – I refer to your article in Saturday's Courier, "Parking ban to protect landmark fountain in heart of town" (February 1).
Along with my Lib Dem colleague from St Andrews, I voted in favour of the parking ban around the fountain for pedestrian safety reasons, and for protection of the fountain.
But I must take great issue with you referring to it as a 'working fountain'.
Having, like many of us, travelled throughout Europe, I have seen many fountains and they are a credit to their cities and villages.
Regarding the Whyte-Melville Memorial fountain, however, I have seen a better 'fountain' coming from my own watering can!
I do hope the contractors have not been paid out of our council tax for such a pathetic display.
Cllr Bill Porteous.
East Neuk & Landward Fife Councillor,
9C Braehead, St Monans.
Different rules for different folk
Sir, – In the Ashers' Bakery 'gay cake' controversy, we were told Christian business owners had a right to decline to serve customers if the latter's demands conflicted with their deeply held beliefs.
However, this seems to be a privilege those same Christians are unwilling to extend to secular institutions who may also have deeply held beliefs, enshrined in business policies or ethical charters, about who should be permitted to use their space.
It's the usual story – one rule (ie privilege) for Christians, a different rule for everyone else.
The fact several dioceses in the established Church of England, along with the Church of Scotland, are now very publicly stating their intention to deny a pulpit to Franklin Graham, shows that this is an ecumenical matter (to paraphrase Father Jack Hackett) for Christianity.
If they won't grant Mr Graham a platform, then secular spaces needn't be concerned with accommodating him.
One suspects, in any case, his desire to hire a vast concert arena is more to do with making money from his visit than spreading his gospel.
Alistair McBay.
Lawmuirview,
Methven, Perth.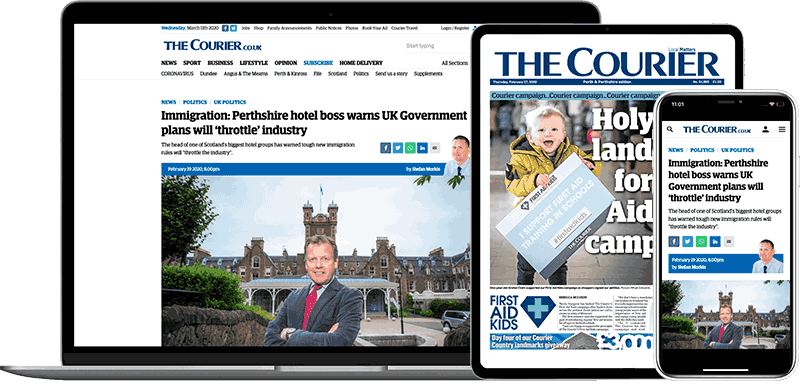 Help support quality local journalism … become a digital subscriber to The Courier
For as little as £5.99 a month you can access all of our content, including Premium articles.
Subscribe