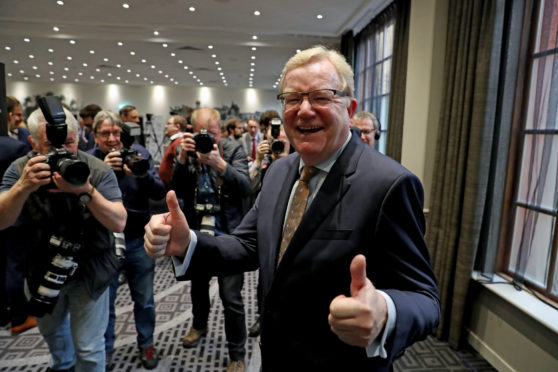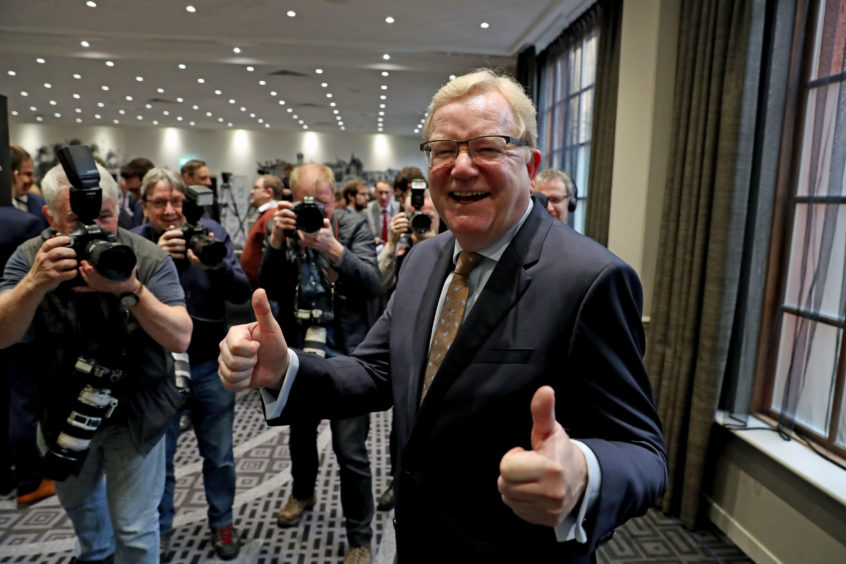 Sir, – I did not know there were so many experts on bridge construction until reading the comments of those writing letters to The Courier.
Faux outrage and hypocrisy as usual from the SNP-bad brigade.
Were it not for their haste to bash the SNP perhaps they would have discovered that the design of the bridge was not chosen by the SNP Government but by a committee at Holyrood.
The chairman was none other than Jackson Carlaw, the new leader of the Conservatives in Scotland and the same Jackson Carlaw who stated the closure was a damning indictment of Nicola Sturgeon's government.
Stephen Windsor.
The Holdings,
Kinfauns.
Dundee pioneer deserves greater spotlight
Sir, – May I suggest that the new Dundee railway station should honour a Dundee genius on its facade – James Bowman Lindsay.
JBL lived until his death in 1862 in South Union Street, almost on the site of the new station.
He was a lecturer at the Watt Institute, a forerunner of Abertay University.
His technological innovations, although not developed until long after his death, included electric lighting, submarine telegraphy and electric arc welding.
In 1835, JBL demonstrated continuous electric light at a lecture in Dundee and predicted that it would be safer than gas-lighting in the mills and in homes.
In 1854 he patented a method of wireless telegraphy through water, with an encoding system earlier than Morse code, and demonstrated his techniques to the Admiralty.
JBL was a true polymath.
From 1828 until his death, he worked on a comparative dictionary in 53 languages, and was deeply involved in the religious and moral debates of his time.
In 1858, Lindsay published a set of astronomical tables, his "chronoastrolabe".
JBL refused a post at the British Museum so that he could care for his aged mother in Dundee.
He was not completely without recognition in his lifetime as, in 1858, Queen Victoria granted him pension.
However, today, JBL seems to have been almost completely forgotten in Dundee, although his biography is on the City Council website.
Placing his name on the façade of the new railway station may stimulate people to enquire and remember the technological advances made in Dundee during the 19th Century.
Peter Lawrie.
The Esplanade,
Broughty Ferry.
Love in short supply for SNP?
Sir, – One man's meat is another man's poison.
Or if you are an SNP minister, the Tories' use of social media is a propaganda machine while the SNP's is "a cost-efficient way to reach target audiences".
Almost £500k was spent on various campaigns on social media by the SNP compared to £20,000 by the Scotland Office over the same period.
Pete Wishart described the Scottish Office's use as trying to get Scotland to love the UK Government. I can only assume that the SNP are not feeling the love to have spent so much themselves.
Jane Lax.
Craigellachie,
Aberlour.
UK become less and less united
Sir, – With Dominic Cummings now pulling the strings on the puppet Prime Minister Boris Johnson and with 65% of the Tory cabinet from expensive public schools plus an anonymous Scottish secretary of state, it is clear to see that the old world Conservative sense of entitlement is rearing its ugly head in Westminster.
I would think the way they are behaving this United Kingdom will become less and less united as they continue to ignore the elected administrations of the Welsh, Irish and Scots.
Bryan Auchterlonie.
Bluebell Cottage,
Perth.
Carlaw's first act of resistance
Sir, – Listening to Jackson Carlaw, newly elected leader of Scottish Conservative & Unionist Party, on Radio Scotland was very interesting.
He was full of vim and vigour for the challenges ahead that the Scottish Conservative and Unionist Party face, freely admitting they were significant and many.
I can agree to that statement.
He let himself down when he drifted back into his typical bombast, by ignoring all of the constitutional questions and resorting to take sideswipes at the Scottish Government's performance, most of which are above average in UK terms.
Finally, he backed himself into a corner and exposed his underlying beliefs by likening himself to Boris Johnson – Mayor of London, standing strong and saying no to David Cameron.
He actually stated that if Boris made plans which negatively affected Scotland he would say no! I am looking forward to his first outcry of resistance against the UK party machine, followed shortly afterwards by the scream of evisceration.
Now his work begins.
Alistair Ballantyne.
10 Hillpark Drive,
Dundee.
Adding to knowledge
Sir, – Your local news bulletin carried an article about a new book regarding near death experiences (Researcher publishes work into experiences of possible afterlife, Courier, February 14).
Dr Coyle's research suggests these experiences awaken us to being part of a much bigger reality.
Science can explain many things based on the supposition that if you cannot prove it by hard evidence then it is not true.
However, science has no answer to other questions related to near-death experiences.
For example terminal lucidity has been observed in many cases of patients with advanced Alzheimer disease where over 90% of the brain has been destroyed,yet, just before death, the person is able to speak lucidly to family and recall information from their past.
It would seem this is a preparation for us to awaken to a greater reality ie the afterlife and the presence of God?
This is the only answer to something that has baffled scientists for years.
Finally scientists have discovered a new fact about the moment of fertilisation in a human body.
There is a tiny blue spark only revealed under new photography, that happens the very moment the egg is fertilised. This spark cannot be explained yet it exists.
We must thank our researchers for publishing their discoveries that add to the sum of human knowledge.
Philip Kearns.
47 Grove Road,
Dundee.
Suicide knows no boundaries
Sir, – Suicide takes nothing into consideration: beauty, status, age, sex…nothing.
In most cases it cannot be controlled by the person who acts upon it, as it cannot be controlled by any third parties despite their best efforts.
Most suicides are unexpected, out-of-the-blue and 'unpreventable' because the 'act' was not an event that anyone knew would or could happen.
Our minds are complex and sometimes not in our control, which can lead to all sorts of issues.
David Martin.
24 Argosy Close,
Bawtry.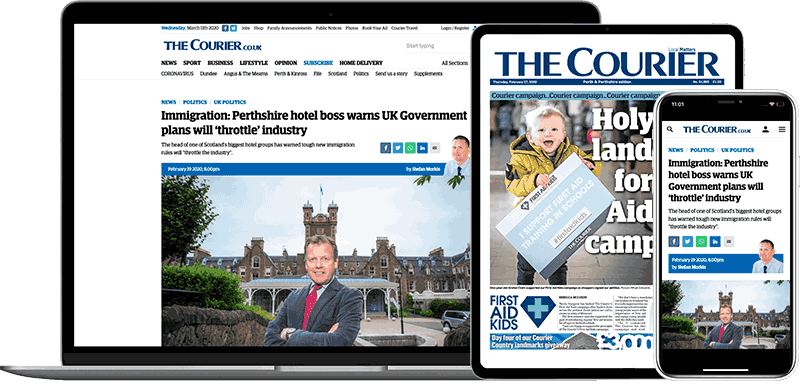 Help support quality local journalism … become a digital subscriber to The Courier
For as little as £5.99 a month you can access all of our content, including Premium articles.
Subscribe