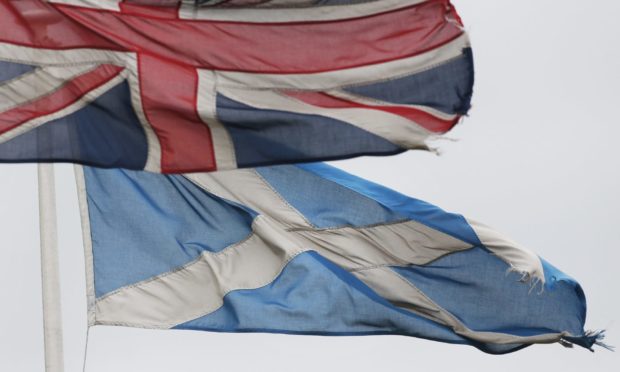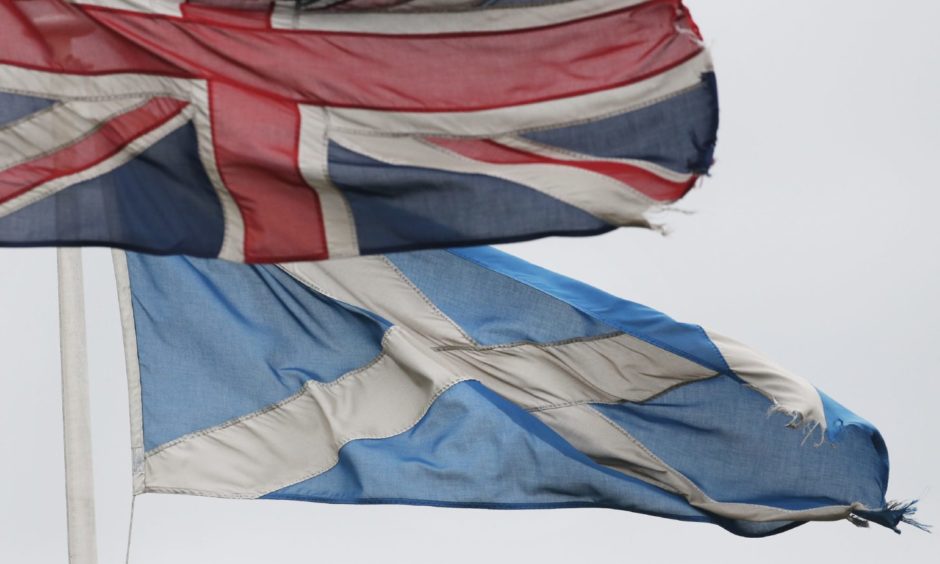 Sir, – Two letters highlight the panic engulfing supporters of Westminster rule that Scots are in the process of throwing off London's shackles.
Neil J Bryce's complaint (Nation must cast off the blinkers, Courier, March 3) focuses on the disproportionate number of seats garnered by the SNP under the Westminster first past the post system.
He is followed by Jill Stephenson (Greens give bad name to PR, Courier, March 3) complaining about the d'Hont additional member system employed at Holyrood, resulting in Green Party representation under the party list component of that system.
Both methods are of Westminster's choosing and were deemed acceptable when Scots sent a unionist majority to both parliaments.
Mr Bryce apparently has no objection to a Conservative 80-seat Westminster majority based on a 43.6% share of the vote.
Similarly, Ms Stephenson, a Conservative supporter, bemoaning six Green Party Holyrood list seats, makes no such judgment regarding her own party's 24 additional members, adding to their seven constituency places.
A distant second to the SNP's 59 first past the post constituency tally.
This selective and dishonest approach by London acolytes will no doubt continue.
Blinkered and uncomprehending, they fail to realise that Scotland and England are heading in different directions, with independence for both countries the natural outcome, no matter the voting systems used.
Ken Clark.
c/o 15 Thorter Way,
Dundee.
Takeover by stealth on cards
Sir, – Could the SNP Westminster Group be planning a takeover by stealth of Holyrood?
Hot on the heels of Angus MacNeil's suggestion that MPs should resign and force by elections and Joanna Cherry's intention to become an MSP, we now hear that Kirsty Blackman MP is tipped to stand in the Aberdeen Donside Holyrood seat.
When you factor in the announcements by six MSPs that they plan to stand down, there does seem to be something brewing.
After all the SNP's 48 MPs are twiddling their thumbs in Westminster, whereas they no doubt see themselves as much better than the current crop of MSPs and the reinforcements required to retain power in Holyrood
Perhaps it is time for the Conservatives, Lib Dems and Labour to redeploy the many able MPs they lost in December to the battle for Holyrood and Scotland's place in the UK.
Allan Sutherland.
1 Willow Row,
Stonehaven.
Not fit to be prime minister
Sir, – Jill Stephenson (Voters mature enough for jail, Courier, March) comments on the Scottish Sentencing Council suggestion that "fewer people under the age of 25 should be jailed because their brains are immature".
She questions whether it is appropriate that people whom the council classes as "not fully capable of regulating their behaviour" and whose behaviour is "emotion-driven" and characterised by "risk taking", should have "the weighty responsibility of casting votes in elections?"
I would suggest that if a person with such behaviours is deemed not fit to vote, then he certainly is not fit to be prime minister of the UK.
Les Mackay.
5 Carmichael Gardens,
Dundee.
Raising the voting age
Sir, – Well said, Jill Stephenson (Letters, March 3).
If the human brain generally matures at 25, as is increasingly clear from expert medical evidence, then 21 was and still is a very sensible minimum age for voting, rather than handing it to children of 18 or even 16, as so-called progressive parties have done.
With elections every four or five years, the average age of first-time voters would be 23-24, by which time most would have matured into adulthood, completed their full-time education and be contributing to society and the nation through employment.
John Birkett.
12 Horseleys Park,
St Andrews.
Universal Credit impact of virus
Sir, – I am dismayed by the rapid spread of coronavirus.
One is particularly worried about the less fortunate among us, i.e. the unemployed who claim Universal Credit.
It has been widely publicised that anyone displaying the symptoms should immediately self-isolate for at least 14 days.
That being the case, what happens to those claiming Universal Credit who fail to sign on and/or attend for interviews with their work coach at their local Jobcentre.
Will they lose any of their Universal Credit entitlement if they self- isolate on the basis that they think they may have the virus?
And how may this affect the rent portion of their Universal Credit claims, if at all?
Kenneth Brannan.
42 Greenlee Drive,
Dundee.
Advantage of apprenticeships
Sir, – This week marks Scottish Apprenticeship Week.
It provides a fantastic opportunity to draw attention to and recognise the important role Modern Apprentices play in the businesses and other organisations in which they work.
The campaign theme this year is 'Talent Without Limits'.
It celebrates the opportunities Modern Apprenticeships offer everyone, no matter an individual's background, and the opportunity it affords business no matter its size or sector.
The rewards of getting young people who are disabled or care experienced into work are well worth it.
They bring passion, skills, dedication and drive to the workplace.
Recruiting a Modern Apprentice enables employers to fill the skills gaps that exist within their current workforce, as apprentices begin to learn sector specific skills from day one, developing specialist knowledge that will positively affect the bottom line.
However, as always, we can do more.
The support of businesses and other employers is key as it is they who clearly make the vital difference.
As we mark Scottish Apprenticeship Week, we would urge Scotland's employers to look beyond the label and take on a Modern Apprentice who may have an additional need, taking advantage of the excellent skills offered by many of these young people.
The Scottish Children's Services Coalition.
4 Queen Street,
Edinburgh.
Road to ruin repaired again
Sir, – A few months ago, after a long spell of parking problems in Perth's King Street, workmen finished resurfacing and the finished job was excellent.
Now they are at it again, with notices up warning of roadworks on the same street for a week.
"Carriageway resurfacing" is the phrase used on the notices.
The bollards and notices caused chaos at Monday bridge in Perth's King Street club and disabled members had to walk back some distance from parking places in nearby streets.
What is happening now?
The roadway seemed to be perfect after the last round of repairs,
George K McMillan.
5, Mount Tabor Avenue,
Perth.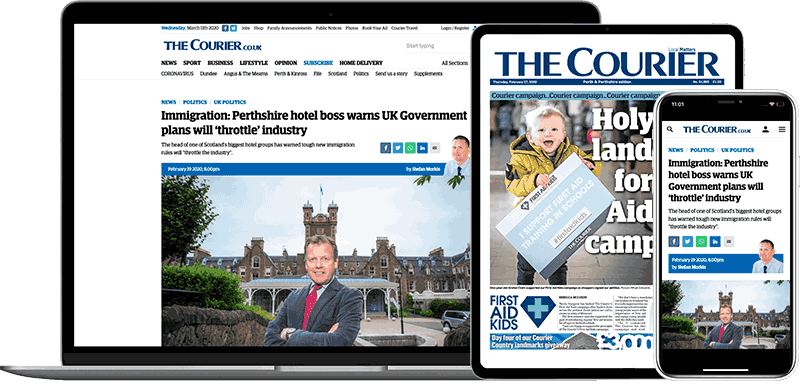 Help support quality local journalism … become a digital subscriber to The Courier
For as little as £5.99 a month you can access all of our content, including Premium articles.
Subscribe