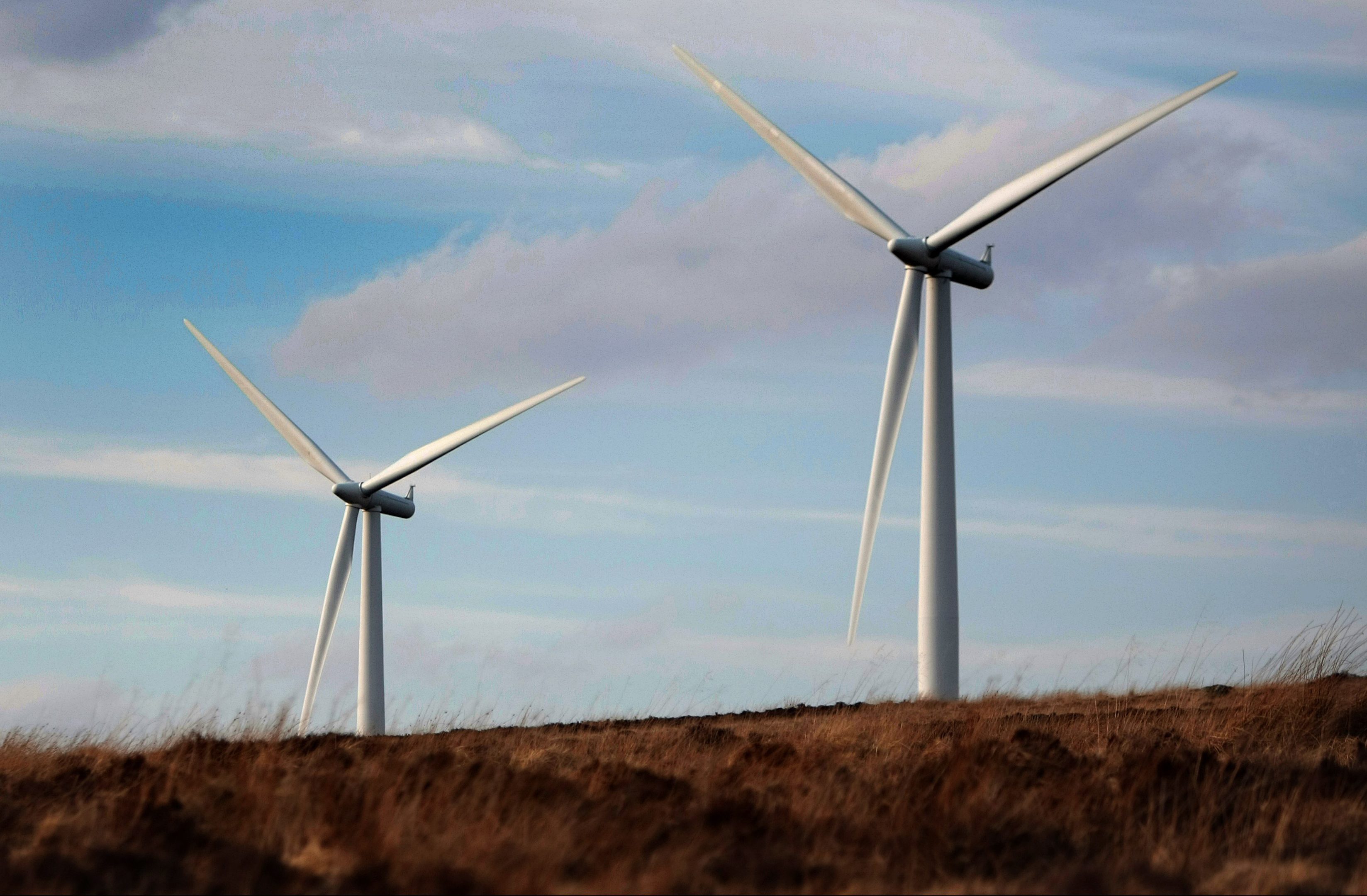 Sir, – In the article (Coal power a waste as green gets cheaper, Courier, March 12) you quote the think tank Carbon Tracker's claim that electricity from coal powered generation is now more costly than for wind powered renewables.
Not mentioned are the subsidies needed for generating such electricity, nor its intermittency, nor the constraint payments for times when the wind is too strong or does not blow, when payments are made for not generating.
The costs of servicing and of demolition after, typically, only 15 years' lifespan are also left out.
Wind turbines are not at all "green" since more carbon dioxide is put out in manufacture and in installation, which needs many tons of concrete and steel and seriously damages the land and needs great numbers of trees felled.
Rare elements, cobalt and lithium, mined in dangerous, filthy circumstances in Africa go unmentioned.
The huge, non-recyclable blades, have to be put in landfill after demolition.
The damage by turbine blades to avians, especially protected birds and bats, is a huge drawback.
Low-frequency noises cause well-documented health hazards to those living anywhere near the spinning turbines.
Overall, the choice of subsidy dependent wind turbine-based electricity generation has proved a mistake.
As with many substitutes for present methods, they are neither "greener" nor financially or functionally cheaper than at present. Legal costs to councils for appeal litigation are an additional, "hidden" waste of taxpayers' money.
Review of wind-powered electricity generation is long overdue in view of its manifold disappointments.
Many believe the time has come to end this very costly, inefficient, harmful means of electricity generation.
Charles Wardrop.
111 ViewlandsRd West,
Perth.
Moving away from meat diets
Sir, – As the World Health Organization has confirmed that we're in the midst of a pandemic, in addition to taking NHS-advised steps to safeguard our own health, it's time we faced the link between outbreaks of diseases like Covid-19 and humanity's appetite for flesh.
Human demand for meat means that huge numbers of animals, such as chickens and pigs, are crammed together on crowded, faeces-ridden farms, transported in filthy lorries, and slaughtered on killing floors soaked with blood, urine, and other bodily fluids.
Pathogens flourish in such conditions, making factory farms a breeding ground for new strains of dangerous bacteria and viruses.
Public health experts believe that Covid-19 originated at a live-animal market, and according to the US Centers for Disease Control and Prevention, more than 75% of emerging diseases originate in animals.
In this way, Covid-19 is similar to the other infamous outbreaks caused by coronaviruses: severe acute respiratory syndrome (SARS) and Middle East respiratory syndrome (MERS) – all three spread from animals to humans. Likewise, swine flu originated in pigs and bird flu in chickens.
The best way to prevent future pandemics is for society to shift away from animal agriculture.
We can do this by avoiding meat like the plague and instead opting for healthy, humane vegan meals.
Dr Samantha Saunders.
Research Associate,
People for the Ethical Treatment of Animals.
COP26 could be done by video
Sir, – Nicola Sturgeon has announced that mass gatherings should be cancelled because of coronavirus.
The government should cancel the COP26 Glasgow international climate conference.
Why not do a virtual conference by video conferencing?
The participants are always the same, the agenda is always the same, the outcomes are always the same: climate crisis, unspecified doom awaits us.
And then we have vague promises to decarbonise at some point that's far enough in the future that they won't be the ones to have to actually do it.
Geoff Moore.
Alness,
Highland.
Debt could take country down
Sir, – Sixty years ago I was a junior member of Blairgowrie Young Conservative Club.
Not because I was politically active but in my opinion Conservative people supported freedom of choice and the Members of Parliament were men, yes men, who had achieved some form of status in their lives.
Today I wonder if the situation is the same, our government is on course to borrow more money than anyone expected in the hope that our economy will improve by leaps and bounds.
In similar circumstances, the RBS got hold of other banks who had unsupportable balance sheets which brought the bank to its knees and, but for billions of pounds of borrowed government money, which would have closed the door, facing bankruptcy.
AA Bullions.
6 Glencairn Crescent,
Leven.
Assisted dying debate grows
Sir, – Arguments in favour of Physician Assisted Death (PAD) are usually based on the situation of a patient dying in extremis where the legal maximum palliative relief has ceased to have any effect.
Modern medicine can get in the way of nature's merciful release and blind obedience to the Hippocratic oath prolongs death rather than life.
Helping a patient slip away when palliative medicine is failing is simply part of an over-all duty of care.
A research document produced by Dr David Shaw and Professor Alec Morton posits three economic arguments for consideration in the debate on the ethics of PAD.
The authors rightly stress that the arguments are not intended as a rationale for legalising PAD but rather are supplementary to wider considerations of the issue.
Similar studies have been produced in Europe and the US so these aren't new steps on a slippery slope.
Many countries have legalised PAD, including Canada, Switzerland, Belgium, Luxembourg and the Netherlands as well as the US west coast states (California, Oregon, Washington), Montana and Vermont.
The ongoing debate would be improved by having the statistics of PAD from data gathered in these jurisdictions so that we might have an insight into the realities of the procedure and the patients who normally participate in it.
Dr John Cameron.
10 Howard Place,
St Andrews.
Make good on free bus travel
Sir, – I refer to your article (Forbes hits back and promises free bus travel for under-19s will get green light, Courier, March 13).
The Scottish Government accepted the negotiations on their budget by the Green Party.
In the light of our world climate crisis it is right to provide free bus public transport to under 19s and the Scottish Government should just get on with it.
Spending £15 million on a feasibility scheme is just nonsense and a waste of taxpayers' money.
Councillor Bill Porteous,
East Neuk and Landward Fife Councillor.