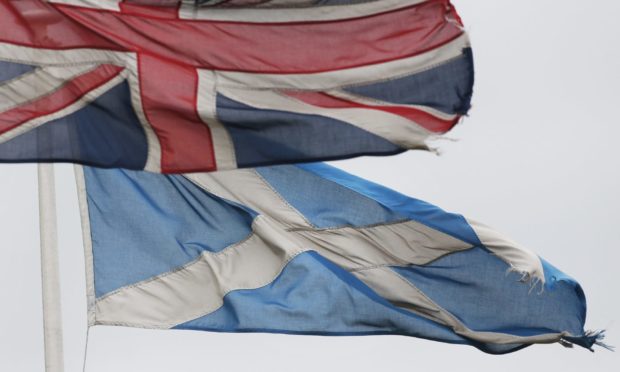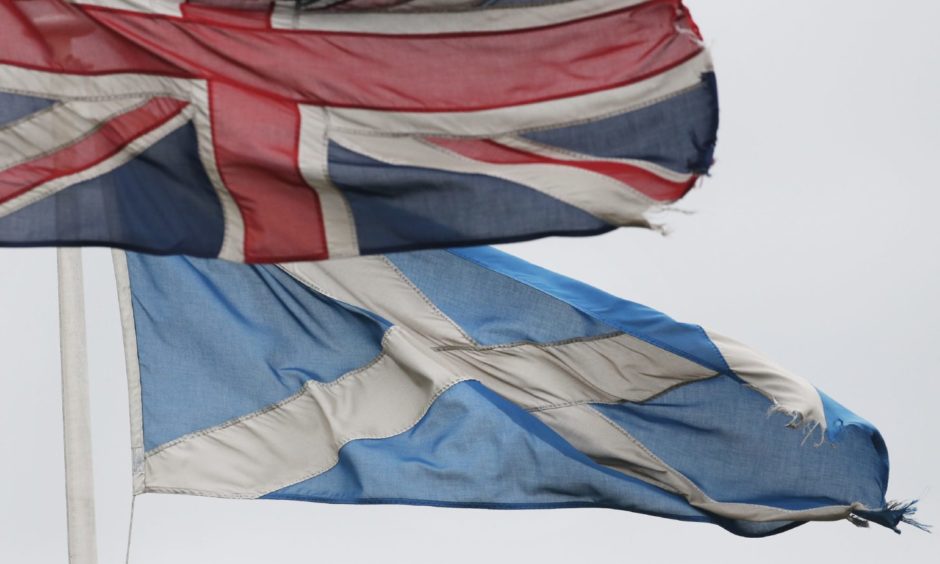 Sir, – It could well be the case that the threat imposed on the UK by the spread globally of the coronavirus epidemic has shown how much sense there is in the UK nations staying together.
Scottish independence would have been disastrous under the problems posed by the current conditions.
No-one is questioning in any way the devotion of First Minister Nicola Sturgeon to her ongoing quest to find answers to the problems faced by Scotland as a result of the virus outbreak.
But it has to be stressed that it is the UK Treasury which is providing the extra funding required to combat this period of extreme emergency across the UK.
I shudder to think what conditions in Scotland would have been like had the SNP got a majority in the 2014 referendum?
Without a Central Bank, a strong currency and international acceptance as a key nation in the Western Alliance, Scotland would have been unacceptably at risk in a period of such global uncertainty.
In my view the electorate of Scotland should bear all of these points in mind when the SNP presents its case at some future date for Scotland becoming independent.
The truth is that Scotland would struggle to cope without the support of the UK Treasury to combat this period of emergency.
These are hard times for all of us.
Perhaps it is time to think again about allegiance to the SNP, a party which has few answers in an emergency situation.
It has little choice but to go along with the policies of the governing party at Westminster.
Robert I G Scott.
Northfield,
Ceres,
Fife.
Focus should be on virus battle
Sir, – Given Covid-19, it is madness driven by misplaced ideology that sees the UK Government pushing blindly towards ending the Brexit transition period at the end of this year.
The impact on the Scottish economy of Covid-19 will be devastating, and combined with the growing likelihood of a no deal, or at best a hard Brexit deal, this course of action seems utterly nonsensical and highly irresponsible.
Under the terms of the Withdrawal Agreement the transition period may be extended by mutual agreement by up to two years, if the UK requests an extension before June 30 this year.
All attention should be focused on dealing with the pandemic and an extension sought, avoiding unavoidable damage to jobs, wellbeing and the economy.
Alex Orr.
2/3 Marchmont Road,
Edinburgh.
Make masks mandatory
Sir, – Universal mask wearing in public places has the potential to make a major contribution to reducing the spread of Covid-19.
As pointed out by Professor Hugh Pennington, masks do little to protect the wearer from virus particles transmitted by other people.
However, if everyone wears a mask, it hugely reduces the amount of infected droplets released in the breath of those who are infected.
At the present time, we need to assume that any of us may be infectious, whether or not we have symptoms.
The point of wearing a mask is not to protect me from you, but to protect you from me. This is not only common sense, but is also backed up by research, and the recent experience of countries such as South Korea.
Adoption of such a policy in Scotland would make everyone more confident to return to normal life, following the gradual lifting of the lockdown. Effective masks for everyday use can be made at home.
John McLeod.
6 Rosewood Terrace,
Dundee.
Lockdown has done its job
Sir, – I am dismayed to read that Nicola Sturgeon is suggesting she will seek to continue to impose restrictions on freedom into next year.
In individual cases the severity of this lockdown has been unforgivably cruel. People suffering bereavements are not allowed the dignity and comfort of a proper funeral and must often return to their empty house without the comforting presence of friends and family.
As for families, parents are not allowed to visit, or be visited by, their children and family occasions such as weddings, birthdays and anniversaries have effectively been banned.
The purpose of lockdown was to protect the NHS from being overwhelmed. Ample spare capacity has now been created; indeed a recurring criticism is that this has gone too far.
I believe that in time this will become a political scandal as the true extent of the damage being done to the nation's health becomes apparent.
Those who have succumbed to the government propaganda are free to remain indoors, but the rest of us should have an immediate restoration of the rights and freedoms associated with democracy.
The purpose for which lockdown was imposed has been achieved and so the criterion for ending it has been satisfied.
Quite simply, therefore it should now be ended.
Alex Sinclair.
14 Springbank Gardens, Dunblane.
Open up garden centres, please
Sir, – What to do in these trying times? Well I have been weeding!
Now what to plant? Please can the garden centres open?
As supermarkets are open why not garden centres?
Isabel Wardrop.
111 Viewlands Rd West,
Perth.
Everyone is at helm in a war
Sir, – It is a sad state of affairs that our dedicated nurses doctors and carers are desperately short of PPE while we wait for consignments from Turkey.
Why can sewing and alterations shops that are closed in Britain due to the lockdown not start sewing gowns and the government pay them a rate for doing so?
That would provide an income for struggling businesses and provide PPE quickly.
Remember the efforts of the last war? Everyone was at the helm.
It is time for everyone to come together.
Gordon Kennedy.
117 Simpson Square,
Perth.
Head of steam for new rail link
Sir, – The proposal on moving freight, especially Diageo inputs and outputs, on to the new Levenmouth rail-link is timely (Plan for spur to bottling plant is full steam ahead, Courier, April 20).
Any serious commitment by the Scottish Government or Diageo to addressing the climate crisis demands the use of much more efficient and environmentally friendly modes of transport.
Road congestion already costs the UK economy millions per year in addition to harmful carbon emissions and pollution.
For a conurbation like Levenmouth, roads are already inadequate to cope with heavy, HGV traffic, especially when such a ready made solution is located virtually on-site.
The Cameronbridge distillery is the largest in Europe and the Leven bottling plant produces huge quantities of end or bulk product.
The Leven line has never closed, it has only been mothballed for 20 years. There is no good reason why its imminent reopening for passenger services should not again include freight.
This opportunity for a less harmful and more sustainable means of transporting goods at scale must not be missed.
Stuart McIntosh.
Kirkland Drive,
Methil.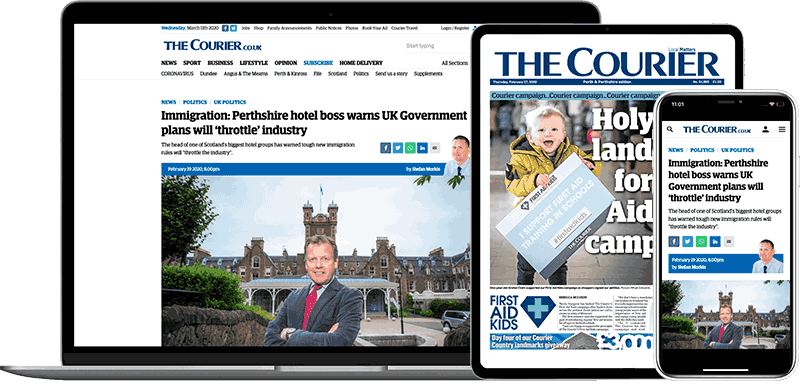 Support The Courier today.
The Courier is committed to delivering quality content to our communities and right now that's more important than ever — which is why our key content is free. However, you can support us and access premium content by subscribing to The Courier from just £5.99 a month. Because Local Matters.
Subscribe