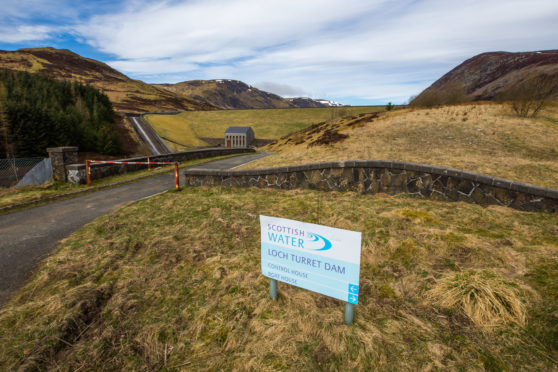 Sir, – I am dismayed.
Perth and Kinross Council's planning committee felt it necessary to meet collectively on their electronic devices to fast-track the massive housing project for Crieff's southern edge. ("Hundreds of houses approved at virtual committee meeting", The Courier, April 30).
First ever online Perth and Kinross Council meeting sees 246 homes signed off for Crieff
Why did this development require such haste?
The inhabitants of Crieff are seeing their countryside pushed ever further away from their doors with increased development in all directions.
The 246 houses approved at the Broich will only add to the clutter of expansion to the last green-field site within the town boundary, and will carry a whole host of logistical problems.
There are three schools within 200 metres of the construction site, the B-class road was never intended to service a supermarket, schools, a proposed garden centre, a new village and a whole host of existing and long-established businesses: including – and more crucially – a fire station which requires quick access for obvious reasons, as well as a council yard for snow-ploughs, etc.
Furthermore this is the main supply route to the council's own recycling unit (400 metres away) and is used by heavy trucks and bin lorries, and townsfolk dumping rubbish; additionally the route is used constantly by agricultural vehicles, because it is the main artery through the valley of rural Strathearn.
The planning committee must have taken these factors into account, surely?
It is also questionable during these uncertain economic times, why they felt such a development was justified?
There are few employment opportunities in Crieff, a town that once had, but now lacks, many basic amenities.
This use of 'affordable housing' used in so many major planning applications, is a catchy statement. Does it not mean anything?
Finally, planners can go on signing off developments for good or bad, but the real question lies with the additional demands on the water supply and sewage treatment.
Loch Turret, a water supply gifted to the people of Crieff in the 19th Century by the Murrays of Ochterytre, only has a certain capacity, and while everyone has been busy washing their hands of late, that capacity is always being reduced.
Andrew Brock.
Maxtone Terrace,
Gilmerton, Crieff.
Give the banks something to do
Sir, – Money is the answer in this troubled time, as the banks can create money from thin air.
The national debt is £2 trillion at present, and costs £1 billion a week in interest payable to the banks.
So it's just our ability to pay the interest that really matters, as the £2 trillion is clearly beyond repayment.
To put debt into proportion, the last bout of quantitative easing was £375 billion, which is about £6,000 for every man woman and child in the UK.
I know we never got that money because the banks kept it, or lent it to their rich clients – but let that pass.
So to do that again – maybe a bit more, say £450 billion – but actually pay it into people's bank accounts this time, would be £7,000 a head, which means we could all stay at home for another three months and kill the virus for good.
Then do it again to save businesses. Say £550 billion.
So the national debt is now £3 trillion, which is equally beyond repayment, so to heck with it, because all we have to do is pay the interest, which would now be £1.5 billion a week.
So the economy is saved, we are all OK financially, and the virus is gone.
At last, something useful for the banks to do.
Malcolm Parkin.
Gamekeepers Road,
Kinnesswood.
Testing, PPE and precedent
Sir, – In 1915 Lloyd George left the Treasury and galvanised the new Ministry of Munitions within weeks, Beaverbrook did likewise for aircraft production in 1940, and Sir Bertram Ramsay both planned and implemented the evacuation from Dunkirk of 338,000 troops on around 1,000 vessels in a mere two weeks in May/June 1940.
In 2020, supposedly with 20/20 hindsight, why was no-one involved from early February in Covid-19 testing and PPE procurement in the top brass of the NHS, Public Health England, Care Quality Commission and their devolved counterparts aware of these successful precedents in this "unprecedented" time?
And who in present circumstances authorised transferring patients from hospitals to care homes without testing them?
John Birkett.
12 Horseleys Park,
St Andrews.
Who foots fly-tipping bill?
Sir, – The Scottish Environmental Protection Agency (Sepa) has warned it will be "uncompromising" towards fly-tippers, yet a lot of fly-tipping is because councils cut back on waste collections, charged for garden waste and home uplifts and reduced the hours of local refuse facilities. Perhaps if fly-tippers were fined or jailed the problem would cease.
Will Sepa act where Travellers set up camp illegally? The cost of clearing up those sites falls on the council – that is the taxpayers.
Clark Cross.
138 Springfield Road,
Linlithgow.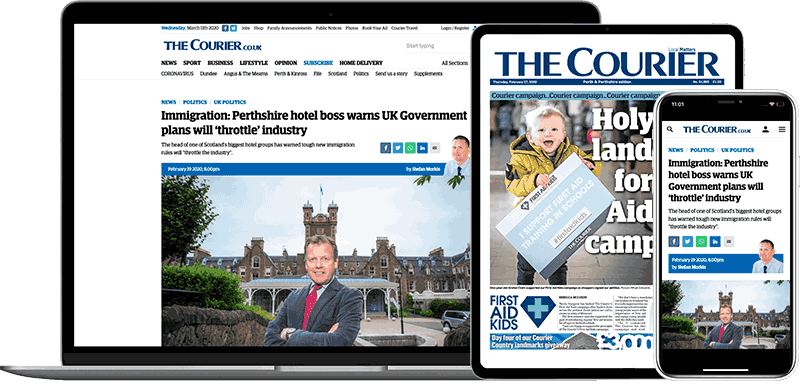 Help support quality local journalism … become a digital subscriber to The Courier
For as little as £5.99 a month you can access all of our content, including Premium articles.
Subscribe