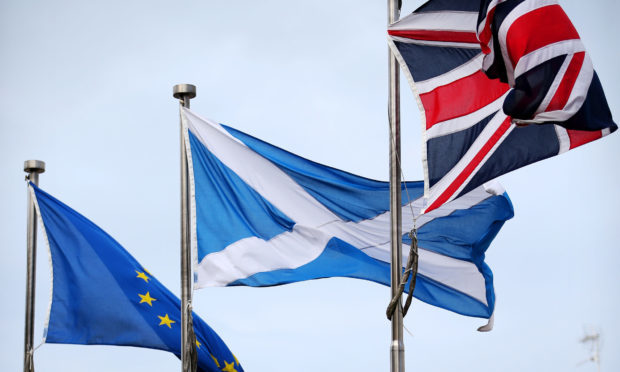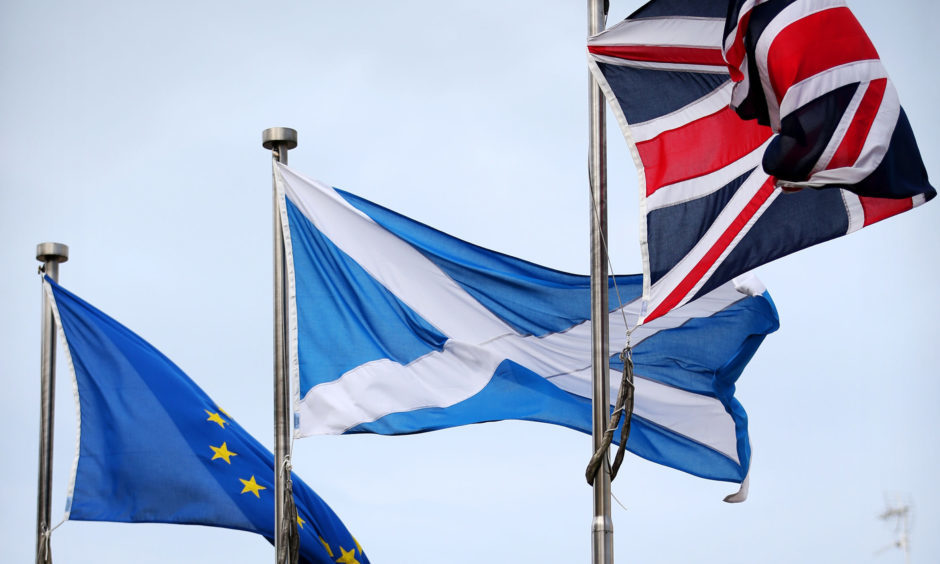 Sir, – The Bank of England has announced that the UK economy is heading for 'the worst recession on record', a fearsome prospect, with the country already on its knees.
Yet the UK Government insists that they will conclude a Brexit deal with the EU by the end of the year, a policy which will almost certainly lead to a no deal exit.
So, they are going to load this disastrous outcome, predicted to hit our economy by 10%, on top of the 'worst recession on record'.
It is obvious that the country, even if it had been in great shape before Covid-19, which it wasn't, cannot possibly bear this double whammy without disastrous consequences for the people of the UK.
The pandemic is not, at present, under our control, and may not be for some time yet.
The EU at this time is also struggling to get things under control, and has made it clear that it would be happy to extend the deadline for the deal to be agreed.
Surely the obvious course of action for the UK Government is to request a delay to Brexit until we are all in a better shape to cope with the inevitable economic hit.
Les Mackay.
5 Carmichael Gardens,
Dundee.
Confused about deaths total
Sir, – I'm confused. The Scottish Government Corona death total of 1,762 is based on Public Health Scotland statistics, which measure those who died and had tested positive.
On Thursday a headline stated there was 2,759 deaths – 75% higher.
This is the National Records Scotland total, based on deaths which had corona on the death certificate, with or without a test.
A lot is being made of the difficulty of comparing UK statistics with other countries but it seems that in Scotland – and perhaps even between regions of Scotland – we can't compare.
The best measure is to compare excess deaths for the same period in previous years but even that, it seems, is problematic.
Allan Sutherland.
1 Willow Row,
Stonehaven.
Dangers from mask wearing
Sir, – The government must act immediately by banning customers wearing face masks in supermarkets and other food shops. Particularly if they are not made to measure.
The woman in front of me kept adjusting her mask. If she had any trace of Covid virus she would have it all over her hands and then passed it onto the surfaces when she opened the freezer cabinet.
The next person to touch that cabinet would unwittingly have infected themselves.
As a matter of safety all customers should cleanse their hands (having removed any face masks) at the entrance to the shop.
This is primarily a virus spread by touch so we cannot cleanse our hands enough.
Eric Gibbons.
112 Coldingham Place,
Dunfermline.
FM can't have it both ways
Sir, – Weeks ago when Downing Street was insisting we 'stay home', First Minister Nicola Sturgeon published a detailed outline on how the lockdown should be lifted, implicitly criticising Boris Johnson's government for not treating us as 'grown-ups'.
The prime minister is expected tomorrow to provide an outline of how the lockdown could be lifted over the coming weeks and months, iteratively and with extreme caution.
Ms Sturgeon grabs UK headlines saying lockdown lifting is impossible.
No one doubts Ms Sturgeon's desire that horrific Covid death tolls in Scotland end. But let's hope she never forgets that this isn't a time to play 'them and us' politics.
Martin Redfern.
Woodcroft Road,
Edinburgh.
Forecasts aren't always correct
Sir, – The Covid-19 crisis has shown us a disconcerting feature of modern life: just how often scientists disagree on fundamentals and how often they change their minds.
In addition we have seen militants using their tried and tested tactic: Doubling down on moralising, fear-mongering and hyperbole.
There are clear parallels between the coronavirus pandemic and climate alarmism.
In both we are asked to do irreparable economic harm on the back of forecasts about complex systems which activists clearly don't understand even as they try to convey certainty about their doomsday prophesies.
Dr John Cameron.
10 Howard Place,
St Andrews.
Blinkered point of view on NHS
Sir, – Mike Donachie (NHS should be properly funded in the first place, Courier, May 4) would have been well advised to remove his blinkers and continue to avoid Captain Tom Moore.
The announced increase in spending on the NHS budget for England, where Captain Moore lives, will reach an additional £34 billion per annum by 2024, an increase of 25% over what was allocated for 2019/20.
That is additional annual expenditure and was announced long before he had heard of Captain Tom Moore.
How affordable that will be after the true cost of the virus lockdown is realised remains to be seen.
Hamish Hossick.
76H Strathern Road,
Broughty Ferry.
Hair today, but gone tomorrow
Sir, – During the last six weeks of lockdown and social distancing, I have noticed politicians on TV are all well groomed whilst we plebs cannot get a haircut, so do these rules not apply to them?
Apart from Boris Johnson, who obviously cuts his own hair, all his fellow ministers and the opposition MPs show no signs of getting overly hirsute, apart from Dundee's own Chris Law MP of course.
They just look the same every day.
Hence me asking this hugely timely important political question :"Who cuts their hair?"
My hair hasnae been this long since I was 17!
Dave Stewart.
5 Main Street,
Luthermuir.
Is government fully awake?
Sir, – Benjamin Disraeli once said: "To be conscious you are ignorant is a great step to knowledge."
I wonder how many of the current government have this level of consciousness?
Ian Auchterlonie.
93 Denoon Terrace,
Dundee.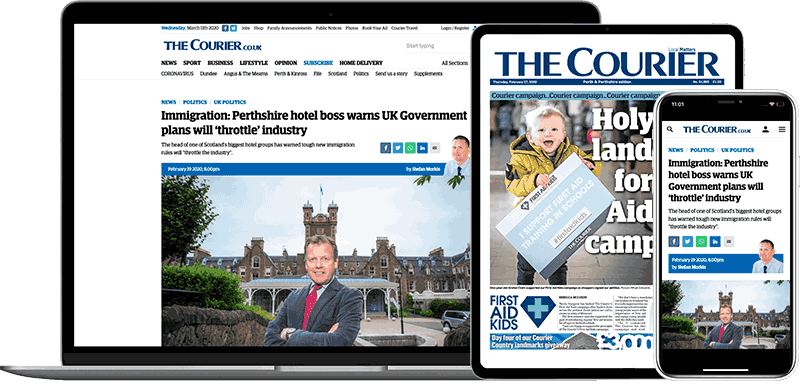 Support The Courier today.
The Courier is committed to delivering quality content to our communities and right now that's more important than ever — which is why our key content is free. However, you can support us and access premium content by subscribing to The Courier from just £5.99 a month. Because Local Matters.
Subscribe