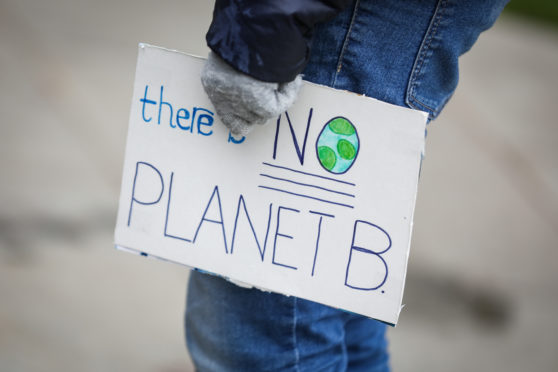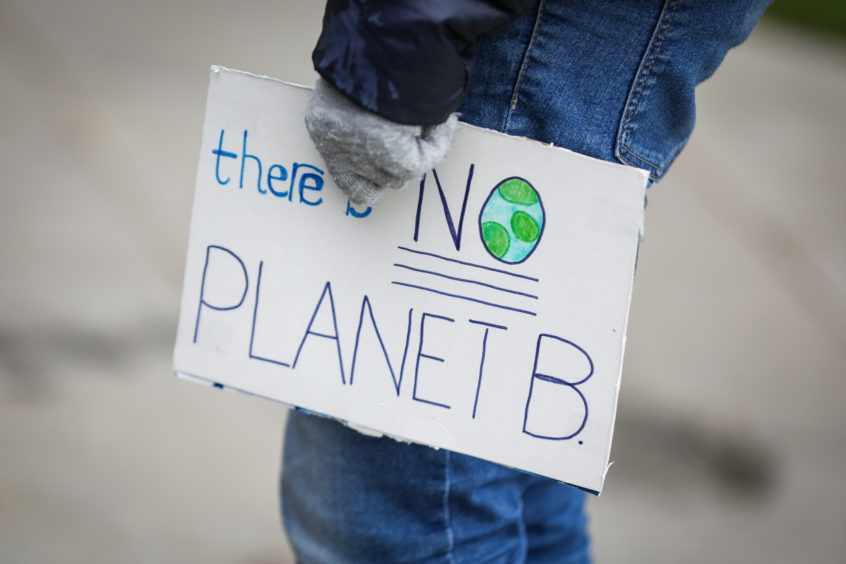 Sir, – Elspeth Mclachlan wants Perth and Kinross Council to declare a climate emergency, but what does that mean?
Lacking a description and definition, it is little more than a figment of her and politicians' imagination and publicity.
Does she want more of our hard-earned money spent on failing to influence climate, even at this time of finances ruined by the viral plague?
Forecasts of costs of several £trillions have been made, although the UK release of man-made greenhouse gases, the hypothetical cause of climate danger, is less than 1% of the planet's total output.
Scotland contributes one-tenth of that negligible amount.
Many of the world's other nations, China, India, Russia and the USA and more, are not complying with attempts to decarbonise but put out the great bulk of the world's total carbon dioxide.
S o we cannot, alone, help the climate.
Overall, adverse climate change has been greatly over-hyped using flawed computer models without proof of any benefits from decarbonising, at vast costs in money and a wrecked lifestyle.
Our best national policy would be to admit reality and call off notions of a climate emergency and then concentrate resources on repairing the disaster of Covid-19 which is already resulting in our national near-ruination.
Charles Wardrop,
111 Viewlands Rd West,
Perth.
Nothing grown-up about debate
Sir, – It is a mere two or three weeks since Ms Sturgeon announced her 'grown-up conversation' to discuss relaxing lockdown.
Yet when it came to the bit, she announced there would be no relaxation imminently.
Tentative relaxation in England is dismissed as irresponsible, with the reopening of garden centres a bizarre sign of dangerous self-indulgence.
It is fine for people to take their daily exercise on a golf course, but dangerous for people to play golf.
It may be that people cannot be trusted to observe social distancing without scrutiny from the nanny state, but that doesn't suggest that there is any kind of grown-up conversation in progress.
Jill Stephenson.
Glenlockhart Valley,
Edinburgh.
PM's new slogan makes sense
Sir, – The prime minister's updated slogan 'Keep alert' as an initial step towards easing lockdown has been derided.
It seemed to me a very appropriate slogan.
If one is going to cross a busy road with traffic coming both ways, at varying speeds and in varying numbers and sizes, then one has to be alert and weigh up one's options. Just as we are asked to do when we are considering the easing of lockdown.
Mona Clark.
9 Millbay Terrace,
Dundee.
England will go its own way
Sir, – It is clear the reasoning behind a change in the Covid -19 slogan from "stay at home " to "stay alert " has much to do with those in the Tory Party and big business lobbyists being fed up with the lockdown and the effects this is having on profits, dividends and the value of their investments.
By asking people to return to the workplace they are encouraging the majority of those who are accessing the furlough support to start working again. Those remaining at home are likely to be professionals more likely or not still in receipt of their salaries.
It may be the scientific advice suggests Covid-19 is on the wane and that allows the slogans and emphasis to be changed, only time will indicate the success of this policy.
The desire to protect wealth is a strong one and very much part of right-wing politics in this country.
Starting up the engines of profit share dividends and wealth accumulation indicates a panic which Johnson and his Cabinet colleagues cannot resist.
This will be followed quite soon by Sunak and co placing a deadline on supporting the 80% furlough. In fact an extension to October of the scheme has been suggested.
Already Sunak has talked about firms taking on a bigger burden and part-time furlough being introduced.
There is little doubt their motivation is, that by June, everyone will be back working and the financial support systems gone. Unfortunately as Scotland, Wales and Northern Ireland stick to their slogans and their Covid-19 actions remain comparatively the same, the UK Government will stop the furlough payments, DWP payment support and suspend business support no doubt, with the protestations of the other UK nations falling on deaf ears.
England will plough its own furrow regardless of these protestations.
The devolved settlements are merely worthless pieces of paper. There can be only one solution to Scotland's devolution dilemma and that is to take charge of our own future in this much changed world.
Dan Wood.
Charles Melvin Gardens,
Kirriemuir.
Learn lessons of Covid-19 later
Sir, – Hindsight is a very useful tool in leaning lessons and planning for the future.
However too many times it is used by those wanting to score political points, air a professional grievance or lay down the foundations of blame.
In doing so any lessons that should be learnt are in danger of being lost in the resulting arguments.
In all four home nations the current watchwordsof opposition politicians, media and experts not directly involved in government planning seems to be "could have, would have, should have".
This virus took everyone by surprise by its virulence and contagiousness.
Covid-19 moved at such a pace that government departments and agencies for a long time could only play catch-up.
In such an atmosphere, mistakes were made and vital decisions delayed, but that would have been the case no matter who was in charge.
Yes, at the end of this hold an inquiry as to what went wrong and in doing so learn lessons and plan for the future.
But let us not allow it to be used for cheap political point scoring and by others to pursue their own grievance and blame culture agenda.
Paul Lewis.
99 Guardwell Crescent,
Edinburgh.
Dressing up for V&A exhibition
Sir, – I recently read your article on the postponed Mary Quant exhibition at V&A Dundee and would like to compliment you on an excellent feature.
I was one of those women who responded to the call-out, WeWantQuant, and, to cut a long story short, donated my 1964 Ginger Group dress to the exhibition.
One of the photos in your article pictures my dress with Jenny Lister looking at it.
It was deemed by curator Steph Wood as being a very special dress to such an extent that the 3rd episode of the BBC2 documentary, Secrets of the Museum, featured the very detailed restoration and subsequent display of my dress.
It was a very emotional experience!
I'm so proud to be a part of such a wonderful exhibition and was honoured to receive an invitation to the opening event.
Sadly, this has now been postponed but I shall look forward to visiting V&A Dundee in the not too distant future and to seeing my special dress on display in Scotland.
Jenny Fenwick.
Bingley,
West Yorkshire.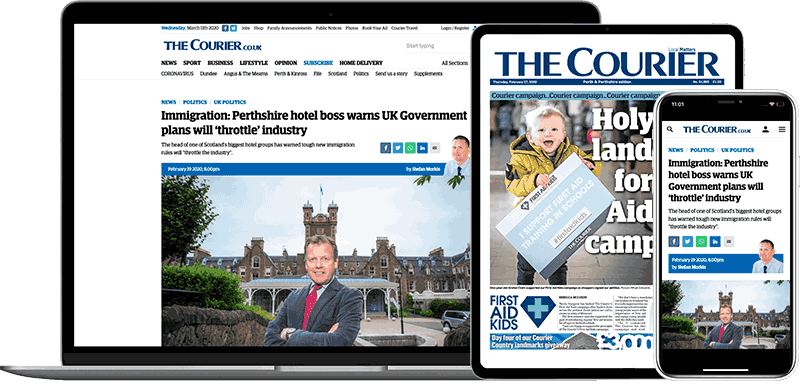 Help support quality local journalism … become a digital subscriber to The Courier
For as little as £5.99 a month you can access all of our content, including Premium articles.
Subscribe