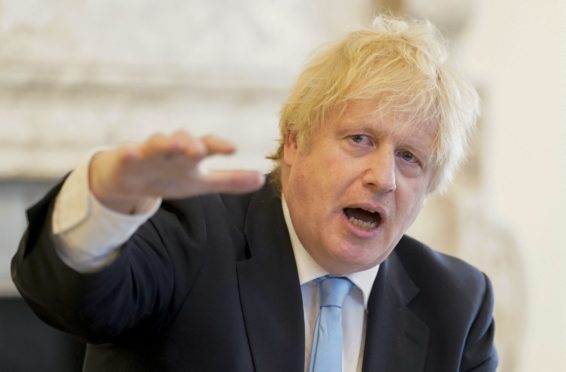 Sir, – The crucial point about the farce around Dominic Cummings is that the prime minister and those who support him are treating the rest of us with contempt.
Not only is it about one rule for the elite and another for the rest of us, it is about the long-term trust in government.
How can we trust a government that supports, accepts and promotes an explanation for clear wrongdoing that involves expecting us to believe a 50-mile drive, with your wife and child, is a proper test of eyesight?
This really is taking us for fools.
However, what is at stake is not the short-term future of Boris Johnson and Dominic Cummings, but the whole way in which we are governed.
If the perpetrators are allowed to get away with such an obvious cover-up without sanction, then what next?
What will be the next outrageous falsehood they peddle to cover their own misdemeanours?
Boris Johnson and this government have been pushing the boundaries of accountability to the limits.
We all, including the Scottish Tories who have been very busy lately being unavailable for comment, have to stand up against this travesty.
As someone wise once said, all it takes for evil to win is for the good to say nothing.
We as a nation cannot afford to let this matter go without seeing some consequences for the perpetrators of this disrespect to the ordinary people of the country.
Brian Batson.
Lour Road,
Forfar.
Cummings affair destroys hope
Sir, – This whole Dominic Cummings affair makes me sad.
Just at the point where you could see the fruits of lockdown, were willing to forgive the lack of preparedness and the consequences, when you had a little light in your head that yes, actually the British people could pull together and somehow we could get the country and jobs back up and running.
It began to seem some of the worst causes of it all, the way we organise and fund our care industry and manage our personal health, hygiene and diet might finally have to be revolutionised – then this happens.
In the past eight months I, like millions of others, went from at best not taking Boris Johnson seriously to thinking he's looking like the guy to pull Britain's socks up.
Unless he can muster a huge apology to the country for misleading and misreading us, and fire Dominic Cummings, who should have had the humility to at least admit he had made a grave mistake even though it may have been with the best intentions, Boris Johnson could also be gone soon.
A tragic, laughing stock, defeated.
Britain, not Johnson.
Allan Sutherland.
1 Willow Row,
Stonehaven.
One less X at the ballot box
Sir, – Dominic Cummings has shown arrogance, disdain and a total lack of comprehension regarding his behaviour while his boss backs him to the hilt.
Result, one less X at the ballot box here and I hope many more people will follow suit after this breathtaking hypocrisy.
Mike Diack.
14 Biggin Wa's,
Kirkcaldy.
'No great loss' if both were to go
Sir, – Alan Hinnrichs ("Untenable position but Cummings may stay", Letters, May 25) summarises well the Dominic Cummings debacle, and concludes that his "position is untenable (but) he won't resign and Boris Johnson won't sack him as their fortunes are so intertwined".
Given the prime minister's feeble leadership and lack of visibility during this crisis, and his twisting of the facts of lockdown in his pathetic defence of Mr Cummings, I would suggest that if, as Mr Hinnrichs suggests, "their fortunes are so intertwined", then it would be no great loss to the nation if they were both removed from their positions.
Les Mackay.
5 Carmichael Gardens,
Dundee.
Asking the questions
Sir, – Will Dom go?
Can Boris fire the boss? Just a thought.
G Stewart.
Springbank,
Clayholes, Dundee.
Tayside's health success stories
Sir, – I recently read an article spelling out how Tayside had recognised the problems of the coronavirus outbreak well before others, and had immediately set up emergency measures to deal with the outbreak locally.
The writer Magnus Linklater cited statistics showing the success of the measures, in some cases showing Tayside itself had dealt with the problems even more successfully than the whole of England, and should be a blueprint for the rest of the UK.
Last week, with dental practices closed down, another article gave the statistics for emergency dental treatment across many Scottish areas.
Tayside led the field, with 900 treatments, the nearest rival being about 300 fewer, and a few areas with treatment in single figures.
Now we read testing capacity at Ninewells Hospital has risen from 300 samples a day to about 700 because it is the first laboratory in Scotland to install an analyser from South Korea, which halves the time it takes to test a sample. So who, or what group(s), have brought about this amazing record in foresight and planning?
Mona Clark.
9 Millbay Terrace,
Dundee.