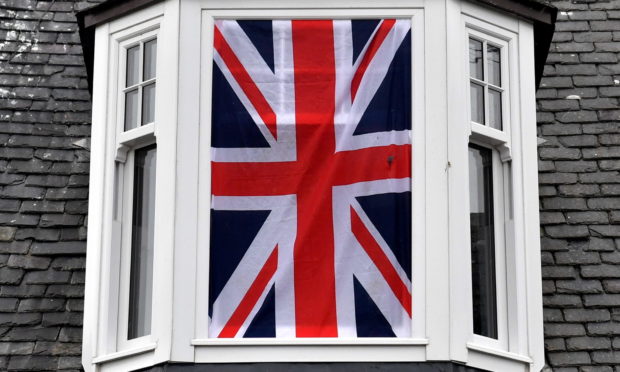 Sir, – The pro-union Neil Oliver thinks removal of controversial statues is the road to the reintroduction of 'Madame Guillotine'.
Being a broadcaster, historian and archaeologist, he knows how to get attention, and he has managed it.
Why is it a surprise to us that we benefited directly or indirectly from the exploitation of African and other countries?
Personally, during my education in the late '50s and '60s, I was exposed to very little of the detail of Britain's exploitation.
The Black Hole of Calcutta and the slave ships were taught, but it was not discussed at home. There was little outrage in public, at home or at school.
America and South Africa on the other hand were bad, because they had segregation, not like us in the UK or Scotland – after all, we outlawed slavery in 1833.
By the way, slavery still exists in 21st Century Britain and probably Scotland.
A typical counter argument regarding slavery and exploitation is, 'it happened' and many strong-willed folks, including women (note this language), and William Wilberforce sorted it, well done them.
Good old Britain, this is what makes us 'great' recognising wrong and correcting it.
Also look at what we gave 'them', the colonised nations of Empire – we gave them railways, we introduced parliamentary democracy based on the UK model, a proper legal system and medicines that corrected many of their illnesses.
Let's take apart this justification of injustice and brutality to subjugated nations.
The parliamentary democracy Great Britain delivered to its Empire states is questionable, that's why the majority of these states have left the Empire.
We can still see the results in Scotland.
In Scotland? Why?
Because Scotland is still a nation enslaved.
We actually have to ask for permission from another state of the union to have a referendum on our continued membership of this union.
We are not in charge of our own finances.
The union is not a club we pay fees to, but it is like getting pocket money from your mum, from funds that buy those sensible Weapons of Mass Destruction, rather than allowing you to squander it on a ludicrous thing like a Universal Citizens Income.
Alistair Ballantyne.
Birkhill,
Angus.
Livingstone was an abolitionist
Sir, – I was very sorry to see one of your correspondents had included David Livingstone in his list of men involved in the slave trade.
He certainly became involved, but as an abolitionist. He was primarily an explorer, trying to map out the great rivers on the east coast such as the Zambezi, and to find if there was a possible communication with the great rivers of the west.
He was horrified on his journeys to meet parties of Arab slavers with their chained captives.
On his home visits he repeatedly lobbied the government to establish a British Protectorate in East Africa so they could abolish the slave trade.
The government was not keen, as contrary to those who now deride the Empire builders, it would involve great expense setting up a system of law and order, education and health systems.
They finally conceded to his pleas for a Protectorate covering the countries now known as Zambia and Zimbabwe.
I would like to set his record straight. He was a great man.
Liz Houghton.
18 Albert Road,
Broughty Ferry.
George Kinloch opposed slavery
Sir, – There appears to be confusion over the statue of George Kinloch in Albert Square.
In 1795, when he was 20 years old, George Kinloch inherited a Jamaican sugar plantation, including several slaves, from his uncle. There is no record of him ever visiting Jamaica and he sold the plantation a few years later.
Kinloch went on to campaign for greater rights and had to flee to France to avoid sedition charges in 1819. On his return three years later he continued campaigning and funded a number of local projects, including a refurbishment of Dundee Harbour and building a brick works in Carnoustie.
In an 1831 address, reprinted in the Dundee Courier in 1872, Kinloch states: "I am an enemy to slavery in all its forms – to negro slavery in particular, and would vote for its gradual abolition, as early as it can be accomplished with benefit to the uninstructed negroes themselves, and with safety to the whites."
Maybe that could be engraved on the plinth of Dundee's first ever statue.
Ray Russell.
16 Byron Crescent,
Dundee.
'Dismay' at tail docking stance
Sir, – I read Green MSP Mark Ruskell's comments on tail docking with dismay, given it took 10 years for the Scottish Parliament to see the error in their 2007 decision to blanket ban all tail docking ("Greens seek to ban all docking of dogs' tails", The Courier, June 13).
Mr Ruskell firstly needs to get his facts correct. Tail docking in England is not and never has been banned; it is very tightly controlled for a few breeds used for working in cover or as an agility dog. Both the owner and the vet sign a letter to confirm this.
During the 10 years from 2007 when tail docking was banned in Scotland, breeders like myself had all pups whelped in England to allow them to be docked. This stressed both the mother and her pups.
Mr Ruskell says tail docking is painful and causes behavioural problems. The pain is minimal and preferable to a full anaesthetic and three weeks' recovery, if the docking is successful the first time, on a mature dog after an injury (some need it done twice). He further says vets have no scientific basis for docking, this too is wrong. My vet was repairing two or three tails a week during the season, now needs to repair almost none.
This is the Green Party having another swipe at the shooting fraternity. It is not barbaric nor brutalising, but benefits the dog overall during its working life.
George Sangster.
Woodlands, Logie,
Montrose.
Disgust at local litter louts
Sir, – Whilst walking my dog along the coastal path at Monifieth I was shocked to see the amount of litter left behind in the bushes and on the path. Obviously people had congregated for a party and I counted at least 12 empty bottles, along with assorted empty cans, just thrown away beside a grassy area.
These drinks were brought to the site, full, but it was obviously too much effort to responsibly dispose of the empties. There are bins situated en route so there is no excuse. What is it with people who think it's all right to leave their mess behind and spoil the area for others?
Fiona McMillan.
6 Ethiebeaton Terrace,
Monifieth.
Gaining comfort from the Queen
Sir, – It has always been easier to dismantle, break and destroy, resulting in anarchy, lawlessness and poverty.
Whereas, it requires sacrifice, self-control, discipline and objectivity to bring about security, employment and wellbeing. It can be done! In this regard it was encouraging to watch the Queen's official birthday celebrations on television on Saturday.
Kenneth Miln.
6 Swallow Apts,
Union St,
Monifieth.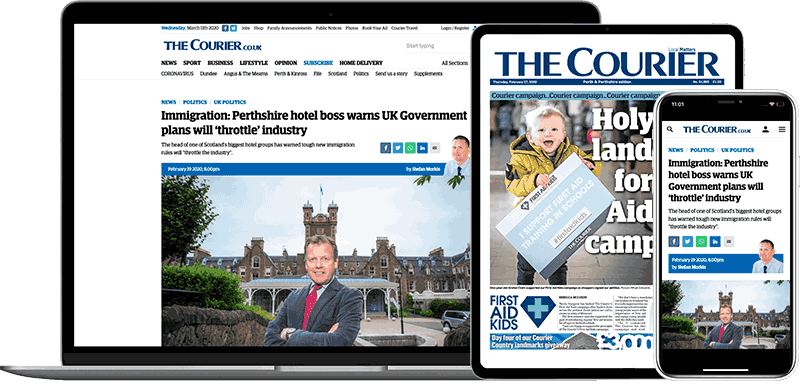 Help support quality local journalism … become a digital subscriber to The Courier
For as little as £5.99 a month you can access all of our content, including Premium articles.
Subscribe