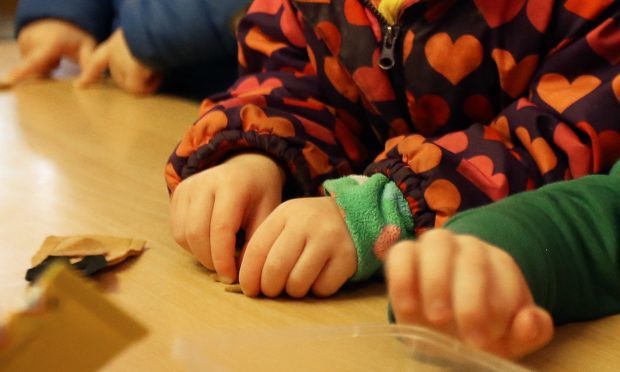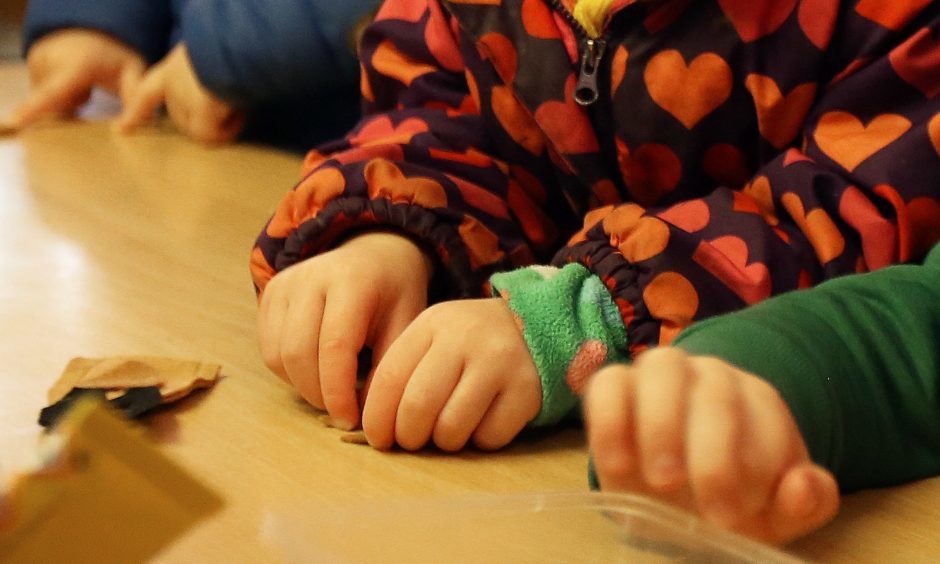 Sir, – It was striking to note the recent independent review on the quality of learning for children with additional support needs (ASN).
This highlights that it is an area overly reliant on "committed individuals".
The report noted that legislation designed to protect and improve the educational experience of ASN youngsters is not consistently implemented across the country and is not visible or equally valued within Scottish education.
These are concerns we as a coalition have been raising for some time and this situation will only worsen with rising levels of poverty and inequality, as the proportion of those with ASN is more prevalent in deprived communities.
An education learning expert has highlighted that the attainment gap between Scotland's richest and poorest pupils will be made five times worse by December under current plans for combining school and home learning due to Covid-19.
For those with ASN this situation, we predict, will be even worse, reinforced by the fact that while the number of those with ASN has risen by almost a third since 2012, there has been a cut in spending of just under £1,000 for each of these pupils.
If we are to give those children and young people with ASN the best possible start in life, to truly value them, this means they get the support they need and that means putting our money where our mouth is as a society.
The Scottish Children's Services Coalition:
Tom McGhee, Chairman, Spark of Genius;
Kenny Graham, Principal, Falkland House School;
Niall Kelly, managing director, Young Foundations;
Lynn Bell, CEO, LOVE learning.
Repulsion at fly-tipping shame
Sir, – Scotland is suffering from an epidemic of fly-tipping.
Yet another disgusting heap of accumulated rubbish was irresponsibly dumped by Dronley Road on Saturday, with masses of broken glass and other dangerous rubbish strewn across the carriageway.
I phoned to report this act of selfish vandalism and was very pleased to see a team from Tayside Contracts attending the site less than an hour later.
Well done Angus Council for a prompt and effective response!
But utter shame on the selfish, lazy fly-tippers.
We all know that our planet is struggling under a tide of human rubbish, so what depraved and deluded dimwit can think it acceptable to use our glorious countryside as a dumping ground for their rubbish?
We urgently need very strong public condemnation of this repulsive behaviour, coupled with hefty penalties.
Roderick Stewart.
Dronley, Angus.
Be serious about face coverings
Sir, – To date there are upwards of 150 new confirmed cases of Covid linked to the Welsh chicken factory.
All the workers wore face masks which does suggest that those scientists who believe that face masks make little difference to the spread of the virus may be correct.
The same has happened in Germany where new clusters of the virus have arisen despite wearing of face masks.
Two of the UK scientists who advocated the wearing of face masks now blame the public for not wearing them correctly and people should be given training as to how to put them on and off.
If the government are serious about face covering they should order a bulk supply of face visors as visors can be easily cleaned in soapy water, they do not need constant adjustment so obviate any risk of passing the virus from your hands when adjusting a face mask, and as you can see the other person's lips you do not further disadvantage those who are hard of hearing and are assisted by lip reading.
These should be distributed to all who are vulnerable with health issues and the elderly, so they can dispense with useless face masks.
Eric Gibbons.
Coldingham Place,
Dunfermline.
Driving a wedge with Covid-19
Sir, – The Scottish and Welsh assemblies are easing lockdown much more slowly than is the case in England.
Both Nicola Sturgeon and her Welsh counterpart, Mark Drakeford, claim to be following the science.
With the World Health Organisation and many other scientists including many in Scotland stating that one metre distancing is safe, it would appear the Scottish and Welsh assemblies are choosing which advice to follow.
Every day in lockdown creates more economic damage, more companies won't ever return, and more jobs will be irretrievably lost.
Wales performs significantly worse than the rest of the UK and Andrew Wilson, an economic adviser to Nicola Sturgeon and author of the Growth Commission's report on the economic future of Scotland as an independent country, warned Scotland could be the worst performing country in the developed world after Covid-19.
It is hard to escape the conclusion that nationalist politicians are using Covid-19 as a way to drive a wedge between themselves and England.
Both have already demanded an extension to the furlough system in the knowledge that this will be rejected, giving them a grievance to blame Westminster for and to step up the clamour for independence.
Both economies are going to suffer very badly as a result of lockdown and the longer it goes on the worse it will get.
Both Drakeford and Sturgeon are playing a very dangerous game of Russian roulette with thousands of Scottish and Welsh businesses involving millions of jobs.
It is time for both to put politics on hold, try to behave in a statesmanlike manner and put their countries' businesses, jobs and the economies before partisan ambitions.
Donald Lewis.
Beech Hill,
Gifford.
Basic income is not a disgrace
Sir, – The decision by Fife Council to recommend piloting Citizens' Basic Income (CBI) is not a 'disgrace'.
It was voted in by the majority, and Cllr Tony Miklinski does not seem to like it (Support for Basic Income pilot a 'disgrace, Courier, June 22)
We don't understand why he thinks it can only be achieved by 'massive tax hikes for middle and high earning taxpayers'.
It will replace the existing benefits system, and not be an extra payment.
The amount has yet to be decided, although the maximum of three times the current level of benefits support would probably never happen.
The money that would be received would be spent, therefore going back into the tax system.
It would benefit the local economy too, and give unpaid carers recognition for what they do.
It's all very well complaining about things when you have a secure job.
Many people are suffering right now, and it will take a long time to get back to 'normal'.
CBI would give people the ability to buy the basics that we all need, especially at a time like this. It would not stop people from going out to work if it was set at a realistic rate.
Foodbanks would be a thing of the past, and about time too.
What a disgrace that they even have to exist in a rich country.
Why should things stay just as they are?
Mr and Mrs Wilkinson.
Bridge of Cally,
Perthshire.