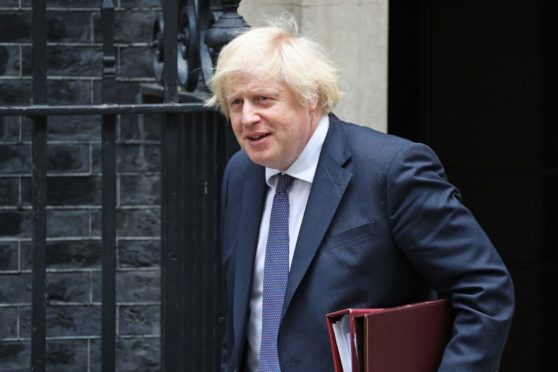 Sir, – Boris Johnson has announced £5 billion worth of capital spending projects.
However, like everything Johnson says, it's a con. None of this is new money.
It is simply rearranging the deckchairs on the Titanic.
When asked how any of this recycled money would create any new jobs, Johnson did not answer because he can't.
The reason he can't answer is because it won't create any new jobs.
Since the time of Thatcher the Tories have argued that profit is the reward for risk.
They say inequality is the failure of individuals not to take full advantage of opportunities.
They ignore the inexorable logic of the system.
They say capitalism is the only possible way of organising society.
However this system has been undermined since 2008 with continuous bailouts for the financial sector.
All this while living standards and wages have collapsed.
Now Boris Johnson has had to borrow the language of Keynesianism.
He says that austerity won't be coming back
This is true because it never went away.
Some senior Tories are now worried about the defenestration of Mark Sedwill from his job as Cabinet Secretary.
They say this power grab by Dominic Cummings could do real long-term damage to Tory prospects
Cummings' further empowerment will become a lightning rod for mass protest.
There will be anger at the Tories' handling of the Covid-19 pandemic and when the true extent of the economic damage becomes clear.
The Tories have an agenda to get everyone back to work.
A second wave of Covid-19 is inevitable.
Cummings' arrogance and Johnson's incompetence is undermining attempts by government to deal with the consequences.
Alan Hinnrichs.
2 Gillespie Terrace,
Dundee.
Flaws in Build, Build, Build
Sir, – Andrew Bowie MP was asked to provide an insight into Boris's 'Build, Build, Build' plan, and how it rates in regards to Franklin Delano Roosevelt's plan of the 1930s/'40s to get the US back to work.
When pressed about the underwhelming £5 billion recovery plan, actually made up of planned monies being brought forward, he squirmed.
He pushed his 'deflect button', and attempted to criticise the Scottish Government's unspent 'contingency fund'.
Based on the advice offered from the sidelines, this budget could have been spent many times over in the last three months alone.
Boris's 'Build Build Build' bonus is a balloon, a thin veneer of a substance stretched to contain air or some other gas. It bears absolutely no resemblance to the FDR programme of the 1930s/'40s.
Boris is allocating 0.24% of GDP.
Roosevelt spent 40% of GDP. Germany plans a budget of 4% of GDP.
Boris shows no sign of embarrassment in comparing himself to FDR. Last month it was Churchill, who is to be in July?
Alistair Ballantyne.
Birkhill,
Angus.
Unhappy high street shopper
Sir, – I ventured out to do some shopping on my local high street in Crieff.
I could order the goods on the internet much cheaper and have them delivered to my door the next day, with no hand sanitising or waiting in a worried queue.
But I decided to show support for an independent store as, like many, the decline of the high street troubles me.
In the past the service was acceptable.
Sadly my experience was such I have decided not to repeat. It is obvious certain members of staff are suffering levels of anxiety which can translate into a bad customer experience.
The coronavirus is not my fault. I went to shop locally in good faith. It was a very negative experience. I did my best.
Lesley Keir.
Carrington Terrace,
Crieff.
Pete's plan is not based in reality
Sir, – Pete Wishart, SNP MP, expresses the frustration of Scottish nationalists by proposing that, if the Johnson government refuses to sanction a referendum proposed by a majority SNP government at Holyrood in 2021, then the SNP administration should hold one anyway.
This from the man who used to warn against holding a 'wildcat' vote.
Further, Mr Wishart – aware of the EU's hostile response to the illegal vote in Catalonia in 2017 – proposes appealing to the EU for sanction.
He overlooks the fact Scotland is no longer a part of an EU member state. It has no jurisdiction here.
He also talks of starting talks with the EU with a view to Scotland joining it 'as a sub-state'.
Mr Wishart needs to check up on EU rules and pronouncements on this subject. His final flourish is a call to 'withdraw from the apparatus of the UK state'.
Would that include rejecting the £12 billion Scotland receives annually from the Treasury? Would it involve repaying the billions paid during the coronavirus crisis?
As is usually the case, political demands from the SNP are not accompanied by any acknowledgement of economic and financial reality.
Jill Stephenson.
Glenlockhart Valley,
Edinburgh.
Release report on Russia
Sir, – Reports suggest the Russian secret service offered to pay Taliban fighters in Afghanistan a bounty for killing British and US soldiers. They were also behind the attempted murders in Salisbury a couple of years ago, using lethal poison which killed an innocent woman, and could have killed more.
There are also concerns about Russian interference in British elections, and the Brexit referendum, as well as links between the Conservative Party and Russian donors, sufficient for the Parliamentary Intelligence and Security Commission to investigate and produce a report, which was handed over to the government in October.
It was expected to be published shortly after, but this was delayed because of the general election in December.
Prime Minister Johnson, at the beginning of the year, assured Parliament that it would be published shortly, but so far this has not happened.
Given this latest revelation about Russian action against the UK, is it not about time this report be made public.
Les Mackay.
5 Carmichael Gardens,
Dundee.
Climate change medals for all
Sir, – Politicians are to stop the sale of new petrol, diesel and hybrid vehicles.
Originally the date was to be 2040, then 2035, but now this will be 2032.
The UK has 37.9 million vehicles. It will make a negligible contribution to reducing carbon emissions worldwide since there are 1.2 billion vehicles in the world and 99.99% are petrol/diesel.
The UK is responsible for 1.13% of global emissions and China 30%, so how many vehicles are there in China?
There are 340 million vehicles and growing and China is increasing, not reducing, emissions.
However, UK politicians will be able to boast that the UK leads the world and has reduced global emissions by 0.00000000023%. Climate change medals all round.
Yes, the UK will lead the world – to economic oblivion.
Clark Cross.
Springfield Road,
Linlithgow.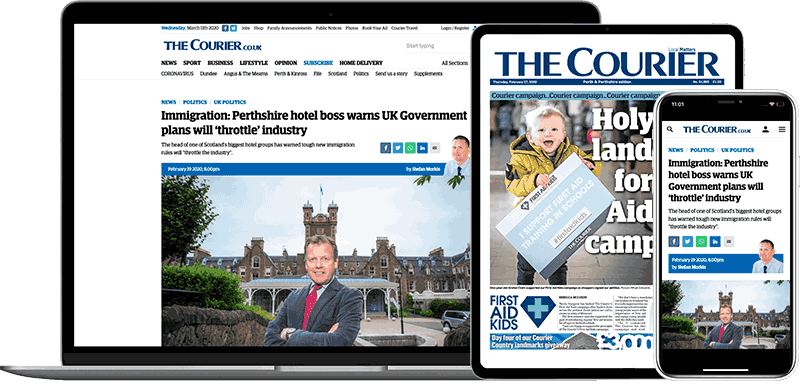 Support The Courier today.
The Courier is committed to delivering quality content to our communities and right now that's more important than ever — which is why our key content is free. However, you can support us and access premium content by subscribing to The Courier from just £5.99 a month. Because Local Matters.
Subscribe