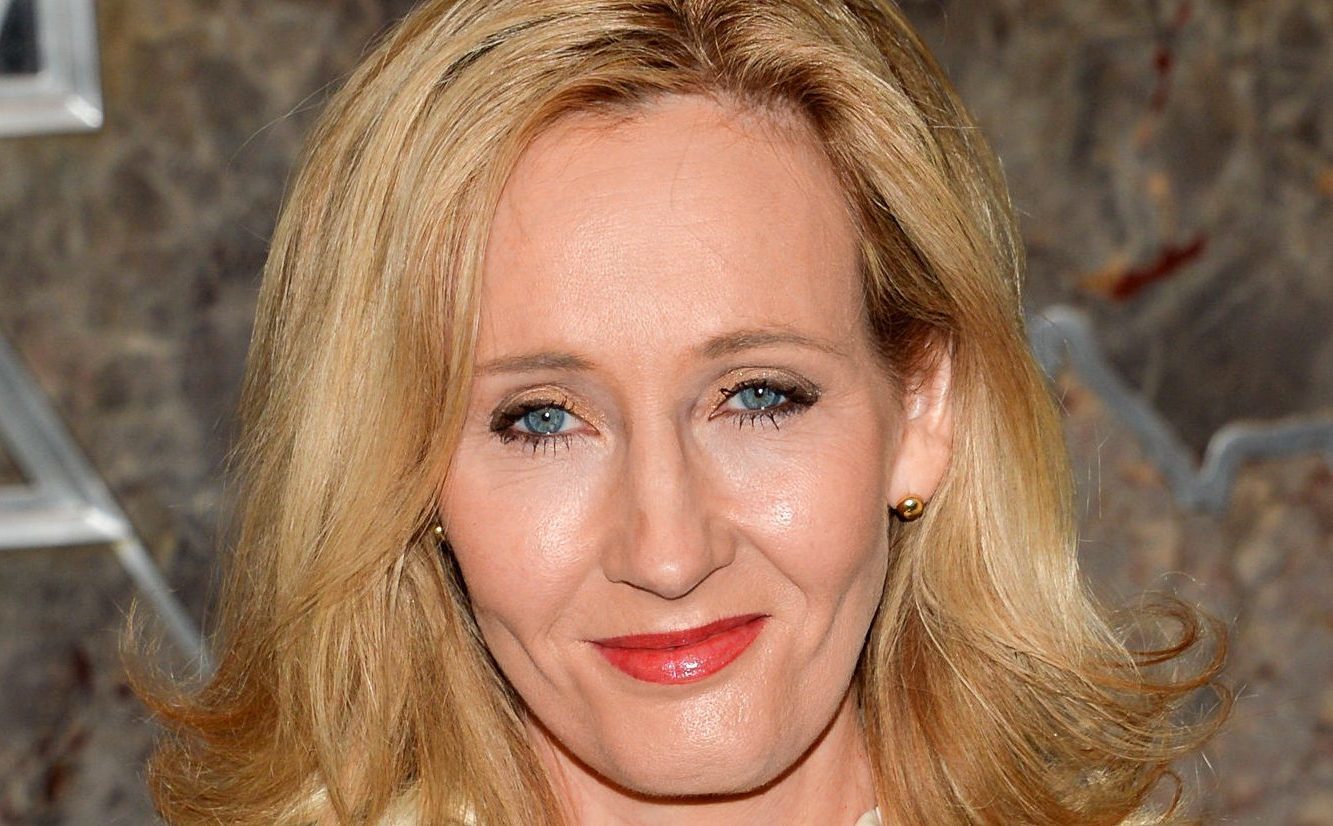 Sir, – As a committee and fervent supporters of trans rights and support, we at Perthshire Pride felt compelled to address Jenny Hjul's recent article "JK Rowling's Transgender Views Speak for the Moderate Masses Watching a World Going Mad", Courier. June 26).
While we respect the writer's opinion, we felt we should share our own.
Given the choice between standing up for the basic right of trans people to exist in society and an entitled multi-millionaire, Blair Publishing sided with their cash cow, JK Rowling.
As an organisation which organises pride and celebrates equality and diversity, transgender rights are at the centre of our community.
JK Rowling is a serial offender in discriminating against the transgender community.
The trans community, and their allies including all three main actors from the Harry Potter movie franchise, are right to stand their ground and defend their rights and freedom whenever and however they are challenged.
In December 2019, Rowling came to the defence of Maya Forstater after she commented that "Men cannot change into women".
Rowling responded on Twitter with the following: "Dress however you please. Call Rowling was rightfully slated for this statement by implying that trans women are men dressed as women.
Her opinions that sex determines gender is not only outdated, but organisations such as the World Medical Association recognise individuals have the right to determine their own gender and "call for physicians to uphold each individual's right to self-identification with In the article, we object heavily to calling trans activists 'misogynistic' for challenging Rowling.
A misogynist is defined as "a person who dislikes, despises, or is strongly prejudiced against women".
From the strong prejudice displayed in Jenny's article against trans women the only misogynistic aspect is the article itself.
The UK is taking a worrying turn against trans rights as our government is reportedly scrapping the Gender Recognition Act reform despite 70% of the public being in favour during consultation.
It would allow statutory declaration of 'self-identification' rather than the current lengthy, bureaucratic process of changing one's gender listed on a birth certificate.
The Act states that 'Trans and non-binary people are members of our society and should be treated with respect.'
JK Rowling's argument would force trans people to use facilities relating to their birth sex.
For instance, trans women would be forced to use male facilities, despite strong evidence that this puts them at risk of violence. In a recent survey, Stonewall found 41% of trans people have been attacked or threatened with violence in the last five years.
Ms Hjul's article stated that "she [JK Rowling] is vilified for worrying aloud about the sanctity of women's refuges, the presence of men self-styled as women in women's (and young girls') changing rooms".
These statements are backed up by no evidence and are not only illogical but dangerous in trying to vilify and portray trans women as sex offenders and a danger to society, which is clearly not the case.
You cannot build an argument to take away rights from trans people on the basis that these rights might be abused by cisgendered men.
We were particularly perplexed at Ms Hjul calling the campaign for trans rights "fabricated victimhood".
How can this be fabricated when 60% of young trans people have experienced threats and intimidation and more than a third have experienced physical assault?
Can it really be victimhood when 48% of trans people in Britain have been driven to attempt suicide and 84% per cent have considered it?
Finally, we were particularly disappointed with one of the final statements:
"And she [JK Rowling] can rage against the new subjugation of women by a new breed of man."
Here the veil is finally lifted.
Trans women are not 'a new breed of man'. Trans women are women, all trans people deserve to be treated with respect.
There is no 'subjugation of woman' by gaining rights for trans people, as giving rights to trans and non-binary people does not reduce the rights of cisgendered women and men.
Trans people exist. Non-binary people exist. Allies exist. Everyone deserves to be respected for who they are.
We stand as a community, we will stand up for our trans family and we will stand our ground.
The Perthshire Pride Committee
New Highland clearances
Sir, – Is Nicola Sturgeon's suggestion that visitors from England should quarantine for 14 days to prevent the spread of Covid-19 to be applied to delivery drivers crossing the border?
This would be in line with her suggestions, but would interrupt business wholesale.
Eighty per cent of Scotland's trade is with England. This would be interrupted, causing chaos.
Why might truck drivers be exempted but visitors not?
Her actions in closing the hospitality industry have already had a severe effect on the Highland economy which depends to a large extent on tourism, which has a short season.
Wallace Arnold /Shearings which for many years has brought bus loads of English tourists to the Highlands is in administration and five large hotels are for sale.
Even in the Central Belt IHG group has two hotels for sale.
It is on record that many who fought on the Hanoverian side at Culloden were Lowland Scots.
We appear to be carrying on that tradition and completing the task of clearing the Highland begun by the lairds and factors of history.
Ian Strachan.
Golf Course Rd,
Blairgowrie.
Enforcing face covering rules
Sir, – Who will be enforcing this mandatory wearing of face coverings on public transport and in shops and supermarkets from 9th July 2020?
Those Tory politicians who are so desperate for the economy to open up perhaps?
The Justice Secretary or First Minister whose Scottish Government has not yet, as I understand it, supported Daniel Johnson MSP and his attempts to give supermarket workers equal protection from assault in enforcement of the law?Sadly, none of the above.
Peter Ovenstone.
Orchard Grove,
Peterhead.