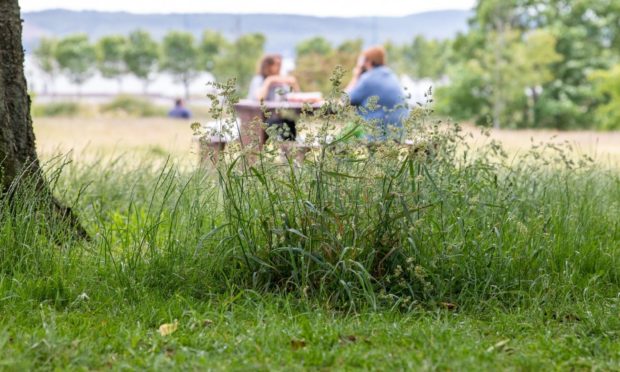 Sir, – The discussion about leaving grass to grow or not is missing the point. Insects live on wildflowers. In Europe insect numbers are down more than 60% in 10 years.
Birds live by eating insects and seeds. When the insects and wild seeds go, birds don't breed. They become endangered. The survivors have domestic cats to contend with.
British mammals are almost gone. When did you last see a hedgehog? Wildcats, stoats and weasels are rare. Water voles and red squirrels endangered.
Humans have evolved over about two million years alongside the plant. insect. bird and mammal life around us.
The 'around' us part has almost disappeared.
The same is happening in our oceans.
Around the coastal bays and sea lochs of Scotland sea grass has all but gone and sea kelp will follow. The fish and sea creatures are fast losing their habitat.
We don't need wildflowers and wavy grass in our parks just because they are pretty.
We need them there to help keep nature alive.
We need nature because we are part of it.
Two million years ago as humans first lived and moved about they were a minority mammal.
In a biomass study published in May 2018, it was reported that 96% of all mammals on earth are humans, food for humans or pets for humans. Seventy per cent of birds now on earth are farmed poultry. We seem to think every square inch of the land around us and the creatures on it are for us alone.
I think we will find out that is a very big mistake.
Nature cannot survive our selfishness. And we are not prepared to leave a few small patches of wild in our parks.
Shame on us.
We have recently been reminded that Dundee is a city built on industrialisation, fossil fuels, exploitation of both nature and humans (see recent Courier article about Dundee's trade in linen clothes for slaves).
It really is time to give back just a tiny little bit as recompense for the whales, the jute farmers, the slave trade.
In my opinion it is not our vast numbers that are the problem, but our boundless selfishness and greed.
We have the chance in Dundee to make a tiny contribution to the global catastrophic biodiversity loss which is driving the climate emergency, melting ice caps and burning forests.
All too soon there will be no safe space at Magdalen Yard Green.
It will be reclaimed by rising sea levels.
Leslie Martin.
22 Glenmarkie Terrace,
Dundee.
Happy birthday to the NHS
Sir, – Happy birthday to our much-loved NHS
Medical care, free at point-of-need, is something we're used to as we are part of the NHS system which has cared for us since Nye Bevan (Aneurin Bevan), Labour politician, implemented it in 1948.
This healthccare system was and is a jewel in our nation's crown and rarely more needed than right now as we face this huge health crisis.
Quite rightly so we venerate our NHS staff from all departments who form a well-maintained barrier against this pandemic.
Their care and dedication is second to none and is in turn very much appreciated as we travel this difficult road.
Not only should we applaud the staff who put themselves in the frontline for us, I firmly believe that Nye Bevan's thoughts of keeping this system free are extremely important.
We must ensure that no government either on this side of the Atlantic or otherwise, should ever get away with attempting to privatise it.
So happy birthday to our beloved NHS and very many happy returns to one of the best systems we ever produced.
Linda Clark.
16 Inchgarth Street,
Forfar.
Lifeline on the High Street
Sir, – I was sorry that shopping on Crieff high street was difficult for one reader, due to first day staff anxiety.
Living in Crieff the High Street shops have been a lifeline during the lockdown.
All had put in measures to ensure customer and staff safety, and for those self-isolating a delivery service was provided.
For all our DIY needs whilst our friends elsewhere waited just to get a slot on B&Q website, Houseproud offered their own version of click and collect …ring the store to say what we needed, the staff went to find it, payment made over the phone and the items put outdoors on a shelf, hop in the car and five minutes later the items were in our home.
Our local Spar had everything from delicious bananas to hand sanitiser.
My husband was in need of new walking boots. So to Bryces footwear.
Having done our research and enquired if the size was available and asked whether they were attending to another customer, in five minutes my husband was in the shop. The staff had got all the possible sizes out for him to try and the boots were bought .
So let's all try our best to be patient and understanding as our local shops adapt to the new regulations to keep us and them safe.
The difference these local shops made to the three months of lockdown is immeasurable.
Thank you Crieff High Street, well done, and keep up the good work.
Janice Reid.
Strathearn Terrace,
Crieff.
Quarantine conundrums
Sir, – I note that the Scottish Government is contemplating closing the border with England if they feel that there is a danger of the virus spreading north at an increased rate.
Have they considered the implications to business, never mind the lorry parks to accommodate the vast numbers of lorries which cross the border on a daily basis and, of course, the disruption to train timetables.
In view of the large amount of provisions required by our supermarkets, which are sourced south of the border, do they have plans to provide food for us or are we all to starve?
Mac Roberts.
Orchard Cottage,
Inchture Station.
Trans 'abuse' is disturbing
Sir, – The lengthy Perthshire Pride Committee letter (July 4th) is all too typical of the constant propaganda that is being bumped out, sadly not only in our media, but also to our children in schools. Perhaps you should ask J K Rowling just how much her opinion is 'respected'?
The level of abuse she gets for simply stating that men cannot become women is profoundly disturbing.
Feminists like J K Rowling and Joanna Cherry are aware of the mysogny and harm the extremist transgender lobby can do.
It only makes sense to say that men can become women if you ignore science and accept gender identity theory which argues that gender is just a social construct.It is perfectly reasonable to ask that women's spaces in refuges, prisons and changing rooms be protected.
The statement 'everyone deserves to be treated with respect for who they are' presupposes that people know who they are.
Those who suffer from Gender Identity Disorder (GID) need help and support.
But that does not mean that the trans ideology should be accepted and promoted.
I can point you to people in Scotland who have 'detransitioned' and have been severely damaged by the experience.
They have also received significant abuse and threats.
David Robertson.
Francis Road,
Artarmon,
New South Wales.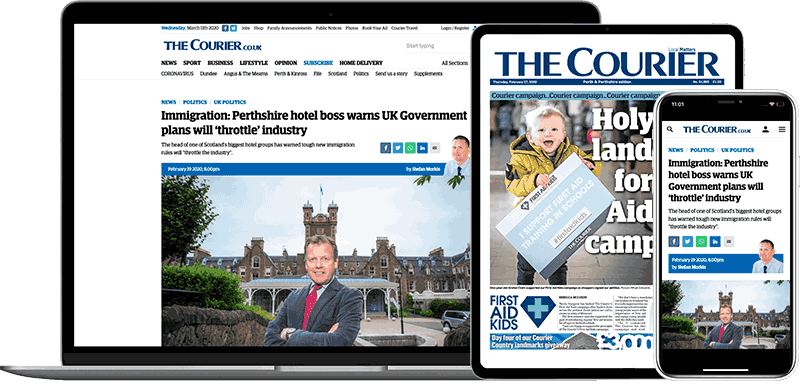 Help support quality local journalism … become a digital subscriber to The Courier
For as little as £5.99 a month you can access all of our content, including Premium articles.
Subscribe