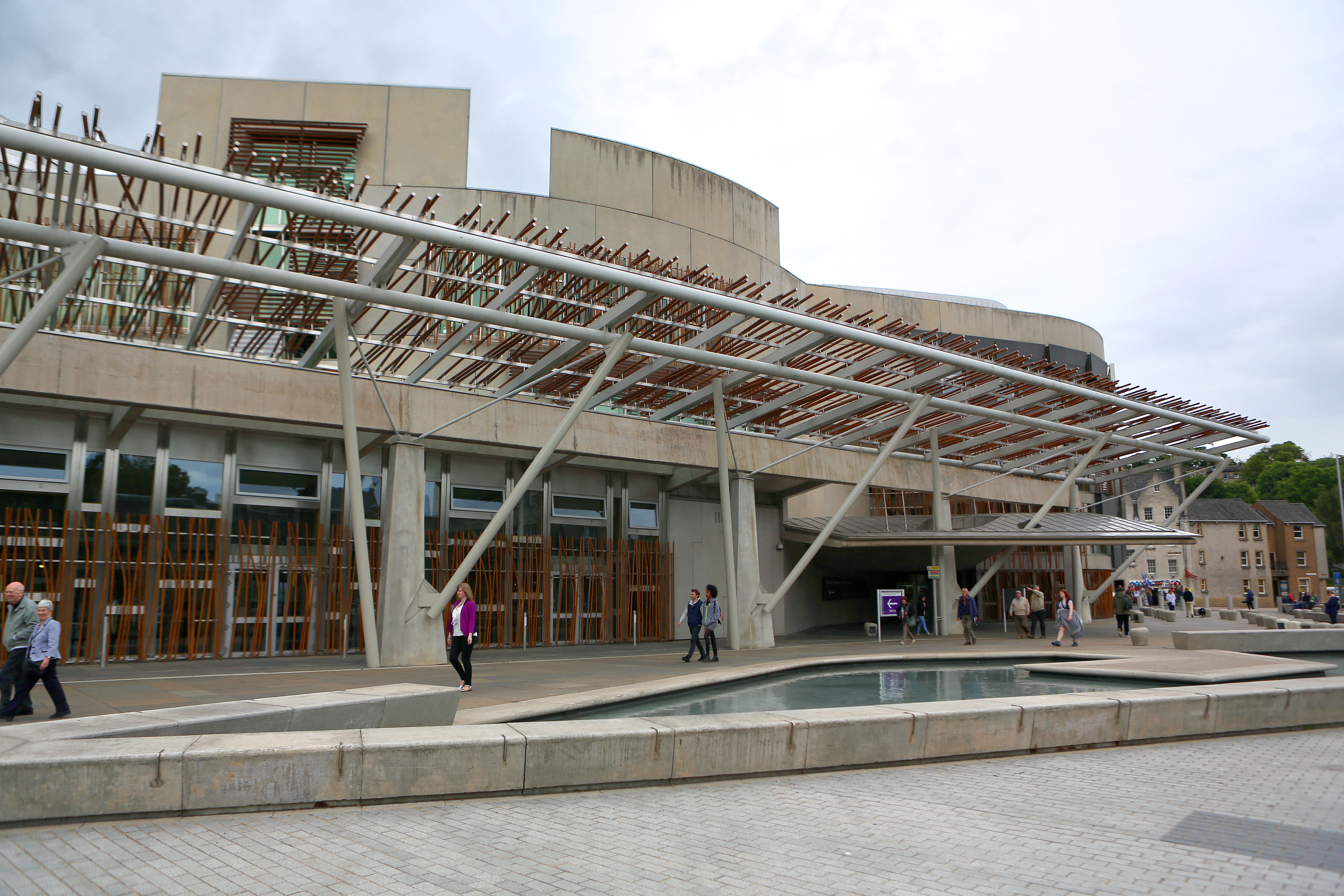 Sir, – John Ridley (A question of the right balance, Courier, July 14) makes a frequently expressed point, asking why can't the UK become a federation like America, Australia, Germany and other democracies, rather than seeking independence as many of us do now.
For a federal system to work effectively, all parts of the current United Kingdom would need to want to look after their own budgets as they do in Germany etcetera.
England do not have a devolved government, and by all accounts don't want one.
Quite the contrary they have dabbled a little and seem to have evolved back to the City State model the Italians used back in the 15th Century, with a Mayor of London and another in Manchester.
If the UK Government had taken their 'loss' in the 1997 Scottish referendum and realised that winds of change were blowing, it would have been possible to create regional assemblies within England by now, akin to the Scottish, Welsh and Northern Ireland assemblies as Mr Ridley proposes, and maybe many folks in Scotland would not be seeking independence.
UK governments since then have had their collective 'heads in the sand' and denied there is a democratic deficit within the Westminster system, where the existing nation states that make up the union are not treated as equals, as they would be in a federalist arrangement.
The current proposal for a UK internal market, is a clear example of this, where an undemocratic committee of ministers in Westminster will decide if Welsh legislation can be passed into law in Wales, after the Welsh assembly voted for it.
That is nothing less than undemocratic.
Currently, they treat the devolved assemblies as 'problem children' and not capable of looking after themselves.
There are, however, many countries not far from here that are of a similar size to Scotland with fewer resources that manage to do a better than average job of running their country.
For these reasons federalism is not a horse you want to back, as it won't even get to the starting gate.
Independence is the only way forward for Scotland to look after its peoples reasonably, fairly and with equity.
Alistair Ballantyne.
Birkhill,
Angus.
Remember the battle heroes
Sir, – Channel 5's Battle of Britain series "Three days that saved the nation" reminded us of what so many 18, 19 and 20-year-olds in Fighter and Bomber Commands did to safeguard all our futures, many giving their lives, in the four months from July to October 1940.
Highlighting the "ordinary" men and women involved whose names are largely unknown compared with Guy Gibson and Douglas Bader, it showed why it should be required viewing in all secondary schools.
It featured two Paisley men – Archie McKellar DSO DFC and Bar, credited with 21 air victories – including five in one day – but who was shot down after possibly his 22nd on November 1, the day after the battle's official end, aged 28; and the aircraft gunner John Hannah, aged only 18 when awarded the Victoria Cross for saving his pilot and their plane when it was engulfed in flames after its bomb compartment was hit by anti-aircraft fire above Antwerp.
Sadly he died in 1947 due to the severe burns and resulting TB he sustained.
But it might also have given more prominence to the critical role of radar, developed in the mid/late 1930s by Sir Robert Watson-Watt of Brechin and installed the length of our east and south coasts by Sir Hugh Dowding of Moffat.
John Birkett.
12 Horseleys Park,
St Andrews.
Central Bank can print money
Sir, – Nick Cole (How devolved budgets work, Courier, July 14) rightly notes that the UK Government has been able to finance its pandemic response because its Central Bank can print money to buy government debt.
That's because the pound belongs to the UK and only the UK Central Bank can print new ones.
An independent Scotland could use the pound, but it couldn't make new money.
The Bank of England, which could, is hardly going to buy the debt of a another country.
So how, Mr Cole, would Scotland sort that out?
Dave Dempsey.
Carlingnose Park,
North Queensferry.
Gove quick to pass the buck
Sir, – Michael Gove says we should trust the public to decide whether to wear masks in shops, instead of the government making it mandatory.
What world does this guy live in?
We elect a government to make these decisions for our country and he passes the buck.
Finlay MacKay.
Rossie Avenue,
Broughty Ferry.
Planes, trains and mule trains
Sir, – I refer Mac Roberts' response to my letter in which I highlighted his lack of knowledge on the subject of closing the border (Supplies secure if border shut, Courier, July 13) .
It is pleasing to see a Conservative admit there is actually a border between Scotland and England.
However, I did at no point agree with Mr Roberts about the closure of said border.
Mr Roberts is now claiming that trains might be stopped.
Perhaps before writing he would be well advised to visit the UK Government website.
There he will find a list of what constitutes essential workers.. including delivery drivers and transport workers.
Mr Roberts should have known this and need not worry about starving, as throughout this pandemic transportation of food has continued unabated.
So we have now reassured Mr Roberts about lorry drivers, food delivery, and transportation by train.
Perhaps I should include planes, horse and cart and mule trains to save Mac writing again.
Stephen Windsor.
The Holdings,
Kinfauns.
Spend the cash you have saved
Sir, – Self isolation does funny things to the brain and I was pondering the other day upon life in general and lockdown in particular. I had noticed my bank balance was behaving itself for once and I put it down to:
1) Eating out less and drinking less of the essential wine.
2) Buying fewer clothes – after all, what's wrong with lolling around in PJs when there are no visitors?
3) Not paying for another haircut when it is just the fringe that needs doing.
It might be wonky but who cares if there's no-one to see it!
4) The fuel stayed in the tank as we were not allowed out.
I have no interest in leaving money in the bank so I turned my attention to the stock market.
I considered buying shares in businesses whose enterprise has seen us through this crisis and came up with: soap companies – this nation has never had cleaner hands; water authorities; energy companies; firms that make the hand cleaning gels, that huge warehouse company with the big smile logo who can supply anything 24 hours a day and television companies.
I am sure there are many more I can't think of except the companies who produce the one thing people are terrified of doing without, toilet paper.
Wilma Thom.
55 Callander Drive,
Forfar.