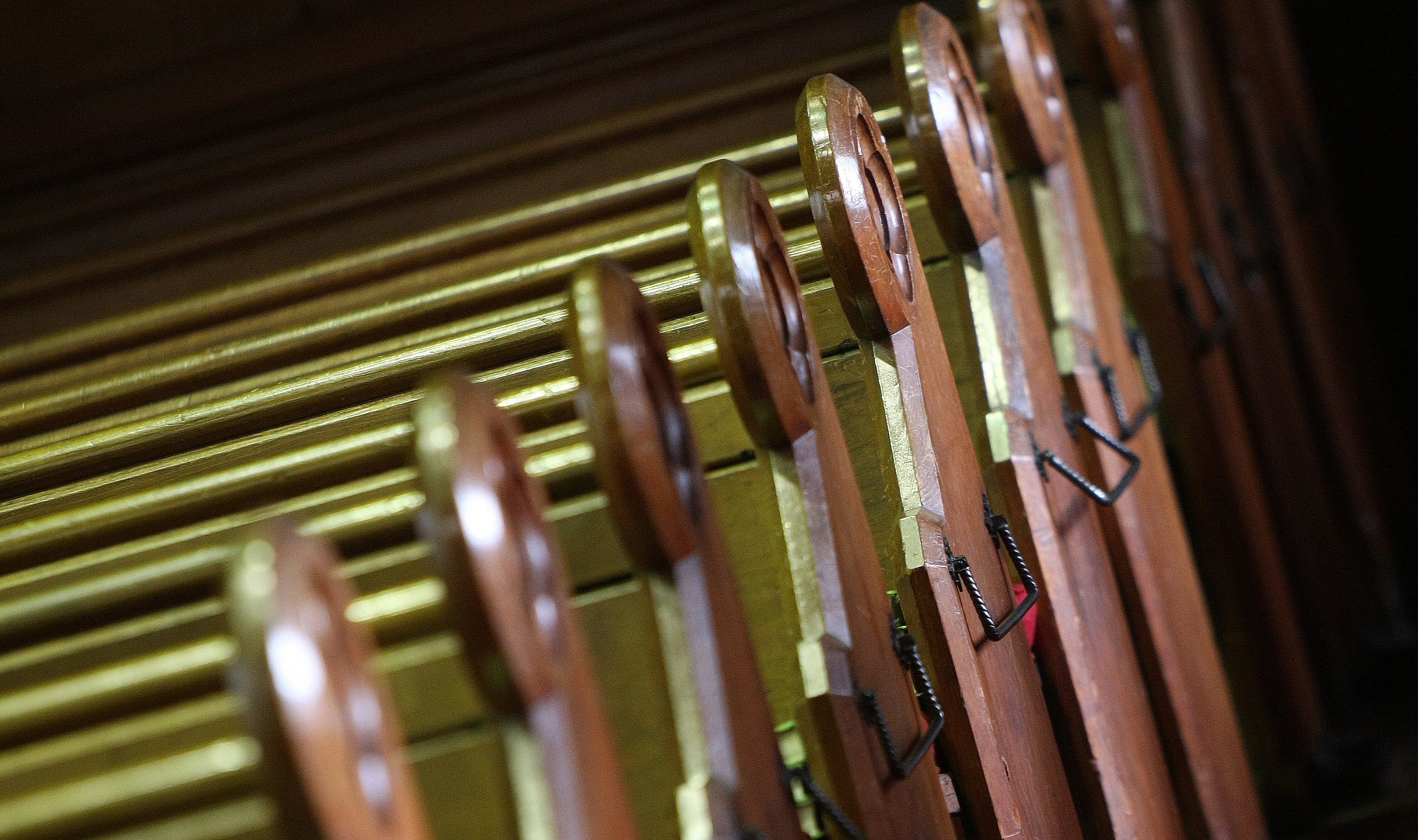 Sir, – One of the great achievements of the Enlightenment was the separation of church and state while one of the most disturbing developments in modern technological societies is the call for science and state to corroborate each other.
Scientists by nature and training must be doubters not dogmatists and their failure to remain true to their roots wrecked climate science and now threatens epidemiology.
During the pandemic, any disastrous policy decision had political leaders passing the buck and claiming to be "following the science".
This naïve approach handed science the de facto role of the dominant religion of our time.
But it is important to realise how tempting it is for renegade scientists to claim a semi-religious status and why it is so critical that poison chalice is resolutely declined.
In contrast to religion, science owes its success to its openness to doubt, to criticism, to self-correction, to making sober and objectively verifiable statements.
Scientists must make clear to our naïve politicos that science hasn't acquired the miraculous gift of mastering the future.
Computer models aren't crystal balls which exuberant activists may use to prophecy climate change or virus occurrence.
Rev Dr John Cameron.
10 Howard Place,
St Andrews.
Prison before paying BBC fee
Sir, – There seems to be a deafening silence from our MP and MSP about this raid by the BBC on the over 75s.
If there had been a verbal attack made on racial and religious minorities they would have fallen over themselves to be heard.
It seems no one represents us or cares for the retired who rebuilt this country.
If they did more to represent us there would be a better pension for those that have paid in all their working lives.
Those that did not would be paid a reduced pension.
The terminally sick and infirm would be looked after better.
I, for one, will not be paying for the BBC when I reach the qualifying age.
I have paid for a licence since I was 22 and I am being discriminated against.
They are attempting to milk us.
They can fine me, but I would rather go to prison – it would be no different from being on an oil rig.
The BBC have taken a decision to raid the old people's pensions and keep the subject off the screen while for MPs it is not on their list of priorities, which starts with their expenses.
We need to use our voting power to unseat sitting MPs.
They have ignored us for too long.
John G Phimister.
63 St Clair Street,
Kirkcaldy.
Solution in Johnson's hands
Sir, – As August 1 draws near an increasing number of people appear to criticise the BBC for refusing to continue with free licences for the over 75s.
If the prime minister is serious in his publicly expressed opinion that free licences should continue he has the solution in his own hands.
The right to seek licence payment is granted by an Act of Parliament which was, I believe, last reviewed in 2017.
This could be repealed.
The defence of continuing fees given by the chairman of the BBC is rather pathetic.
No licence would mean disposal of buildings, reduction in programming and denying the public of the meaningful service of worldwide news and events. This, to my mind, indicates that the BBC has become an uncontrollable megalith which cannot compete with any of the commercial stations which give an equally good service to the public.
A A Bullions.
6 Glencairn Crescent,
Leven,
Fife.
He shoots but does not score
Sir, – I read with interest the comments made by Jamie Buchan (Dundee FC must practise what it preaches, Courier, July 14).
I agree that Dundee FC have had two periods of administration, possibly due to poor management and the Bosman ruling affecting our policy of selling on good talent.
However, I'd like to know where does Mr Buchan get his facts?
He states prior to lockdown Dundee struggled to get 3,000 fans into Dens.
The seven matches before lockdown the crowds at Dens were:
8 Nov 2019: Dundee United 11,233
30 Nov 2019: QOS 4,517
14 Dec 2019 Dunfermline 4,699
4 Jan 2020 Inverness 5,040
8 Feb 2020 Partick Thistle 4,816
3 Mar 2020 Alloa Athletic 4,356
10 Mar 2020 Ayr United 4,670
An average of 5,618 of which three were played on a winter evening not a Saturday afternoon.
If he cannot get the attendance correct, how can we believe where he gets the information that the chief executive, manager and director take home £400,000.
More info please.
Billy Williamson.
Ferry Road,
Monifieth.
Scotland would have a currency
Sir, – In response to Dave Dempsey's question (Central Bank can print money, Courier, July 15).
In my explanation of how Westminster can create money while the devolved administrations cannot, he mistakenly assumes that if we had the sovereign powers and required to print our own money we would somehow have to use the English pound.
He is correct in that we could not produce more English currency but completely forgets we would have our own.
I never suggested that we should print English pounds or use the UK central bank.
And if we were independent we would not be using that but would have our own currency.
There would be a transition period of course during which we would continue to use the pound, but that would be rectified once we were in a position to do so.
Nick Cole.
Balmacron Farmhouse,
Meigle.
Upskill Scottish workers for jobs
Sir, – First Minister Nicola Sturgeon says excluding social care staff from the UK's new, points-based visa plan would be "devastating".
What about all the retail and hospitality workers who have been probably more devastated by the huge redundancies in their industry?
Surely she could use her jobs quango, Skills Development Scotland, to set up retraining schemes to enable Scottish workers to do these jobs?
Allan Sutherland.
1 Willow Row,
Stonehaven.
What progress has been made
Sir, – What will it take for the UK Government to wake up?
The incumbent political hierarchy prevaricate while the once great ship continues to spring leaks.
Unless corrective action is taken this sorry state of affairs will take us all down.
World scientists' Warning to Humanity: in 1992 a document to this effect was signed by around 1,700 leading scientists and it was again endorsed in 2017.
It called for human population planning and drastic reduction per capita consumption of fossil fuels and other resources.
What progress can be reported?
Kenneth Miln.
6 Swallow Apartments,
Union Street,
Monifieth.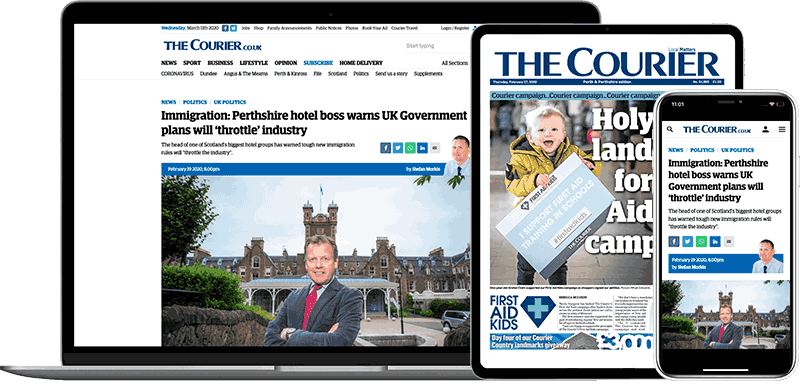 Help support quality local journalism … become a digital subscriber to The Courier
For as little as £5.99 a month you can access all of our content, including Premium articles.
Subscribe