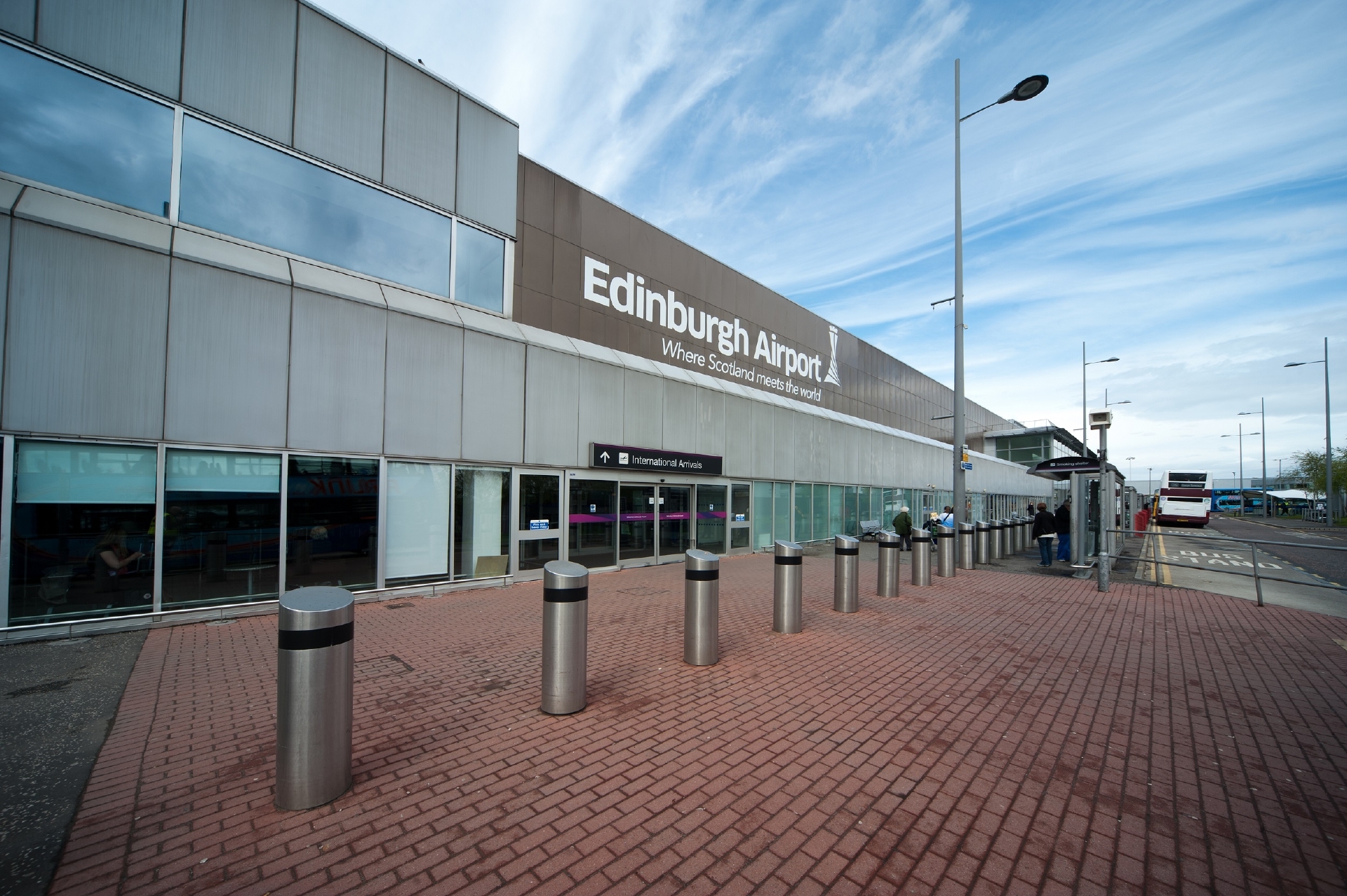 Sir, – As a Rosyth boy in the 1950s my summer holidays often involved bathing at a nearby beach at Port Laing.
Walking there via the south side of Inverkeithing Bay meant passing the remains of a fever hospital at Cruickness, called the "Lazaretto".
All we knew from local lore was that it was used to quarantine sick sailors from foreign ports.
I later learned that it was one of two such buildings in Scotland replacing a hulk that formerly served the same purpose and was built in 1771, the creation of a famous architect, James Craig, who also designed Edinburgh's New Town.
It was last used to house victims of a cholera epidemic in 1832.
Later in life, in the 1960s I spent some years in the merchant navy and understood why quarantine was as necessary then, as it had been in olden times to prevent the spread of the plague or leprosy.
All the countries I visited, even in the third world, only granted "pratique", that is clearance given an incoming ship by the health authority of a port, after compliance with quarantine regulations or on presentation of a clean bill of health.
Countries with, say, a yellow fever outbreak, didn't want seamen such as me adding to their problems so we had to have up-to-date vaccination certificates for that disease and if we didn't the port medical authorities would inoculate us before allowing us ashore.
When I saw how we in Scotland handled the Covid-19 outbreak in March of this year I was shocked to see that there were no health checks on planes arriving from Covid-19 hotspots such as Italy and Spain at Edinburgh Airport, no apparent health checks of crews disembarking into small tourist craft from cruise liners at anchor in the Forth and certainly no health checks on land for tourists from England, Wales or Ireland.
It is not inhospitable for a Scots government to screen tourists arriving here, in fact it is a dereliction of duty not to.
The fact that Scotland was a country of free and easy access must have had some bearing on the numbers of Scots lost to the pandemic?
Numbers, which, per capita, are right up there among the worst in the world.
Tom Minogue.
Victoria Terrace,
Dunfermline.
GM foods forced on Scotland
Sir, – On the eve of a rare visit to Scotland, Boris de Pfeffel Johnson showed his customary disregard for the truth when he claimed his planned UK internal market legislation does not constitute a Westminster power grab. One of the key devolved areas where this legislation will give Johnson's government control is food safety standards.
This could mean Scottish consumers being forced to accept GM foods.
In addition, in the event of the post-Brexit UK-US trade deal the Tories are desperately hoping to negotiate going ahead, Scottish consumers may also have to accept the following, – which are all banned in the EU – due to notoriously low US food safety standards:
Chlorine-washed chicken; hormone treated beef; pork containing ractopamine (which can cause headaches, high blood pressure and increased heart rate); food containing suspected carcinogen potassium bromate and food colourants which can lead to hyperactivity in children.
And more besides.
It would be encouraging if Scotland's Tory MPs stood up for their constituents on this issue, but I won't hold my breath for any defying their London bosses.
Alan Woodcock.
Osborne Place,
Dundee.
Hypocrisy from first minister
Sir, – There was nothing surprising about Nicola Sturgeon's scathing response to Boris Johnson's visit to Scotland during her Covid-19 update.
Like a stern head teacher, she chided the prime minister for daring to highlight the benefits of the union and accused him of political campaigning on the back of the pandemic.
Yet she did the same with her off-topic attacks and put-down of the UK borrowing power, which has paid for nearly 900,000 jobs in Scotland.
Of course the regular Covid update provides an ideal platform for Nicola Sturgeon to make political points, courtesy of BBC Scotland.
A separate statement at a more appropriate time during the evening news wouldn't reach the same audience.
And it is vital for Ms Sturgeon to stress that no good can ever come from Westminster or, God forbid, that the people of Britain actually enjoy significant benefits through the union such as freedom of movement, a single currency, a common market, a joint defence and border force, a shared pension pot and all the various co-operations unencumbered by border issues.
It is a level of integration and unity which has long been in place in the UK while, ironically, the EU still tries to and maybe never will achieve exactly that.
Regina Erich.
1 Willow Row,
Stonehaven.
Contrasting virus response
Sir, – I think that all fair-minded people in Scotland would agree that Nicola Sturgeon and the Scottish Government are doing a great job of dealing with the pandemic.
This is in marked contrast to what Boris Johnson and his government are doing in England.
Two headlines on BBC seem to sum up the prime minister's approach to the awful emergency.
The first stated the virus response shows the "might" of the UK union. Typical of the Johnson Tories to distort reality in an attempt to gain political advantage.
The second stated the UK Government's response to the pandemic is a shambles. This is typical of Johnson, where everything he touches is a shambles.
Harry Key.
20 Mid Street,
Largoward.
Celebrations in Moscow for indy
Sir, – Nicola Sturgeon claims that the UK Government has been "negligent" in preventing Russian interference.
But if Scotland ever became independent there would be celebrations in Moscow as the UK's system of defence would be cracked open.
That wouldn't be negligence, it would be treason.
Stewart Hosie has spent all his political life working to break up the United Kingdom.
Why then is he trusted to be a member of the UK's Intelligence and Security Committee whose purpose is to keep the UK safe?
Mr Hosie doesn't want to keep the UK safe, he wants to destroy it.
And what about former first minister Alex Salmond who has taken roubles to appear on Russia Today with his own show, and platformed senior SNP politicians to monster the UK Government?
William Loneskie.
Justice Park, Oxton.
Day trip to the Highlands
Sir, – Without getting too involved in the politics of the prime minister's visit to the Highlands and Islands, it reminded me of holidays taken abroad.
When meeting local people in many European countries, we explained that we came from Scotland.
Locals would often say: "We have been in Scotland." Further gentle questioning would reveal that they had made a day trip to Edinburgh.
Ron J Scrimgeour.
Gowan Rigg,
Forfar.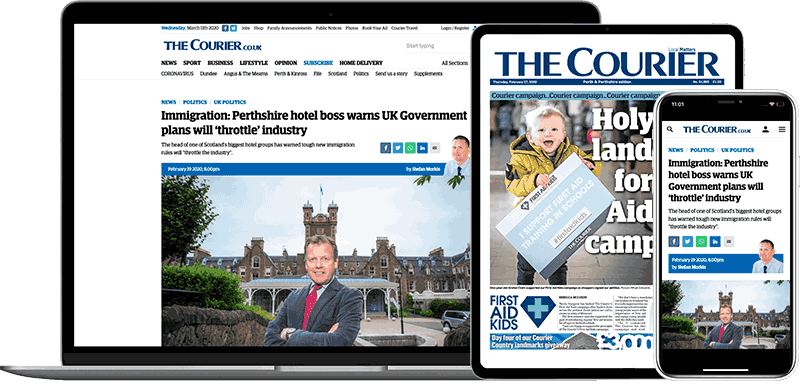 Help support quality local journalism … become a digital subscriber to The Courier
For as little as £5.99 a month you can access all of our content, including Premium articles.
Subscribe