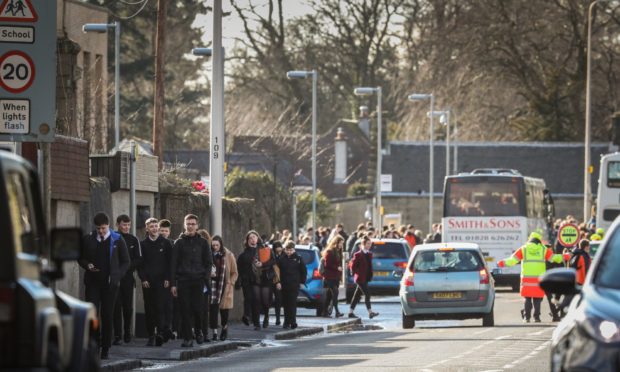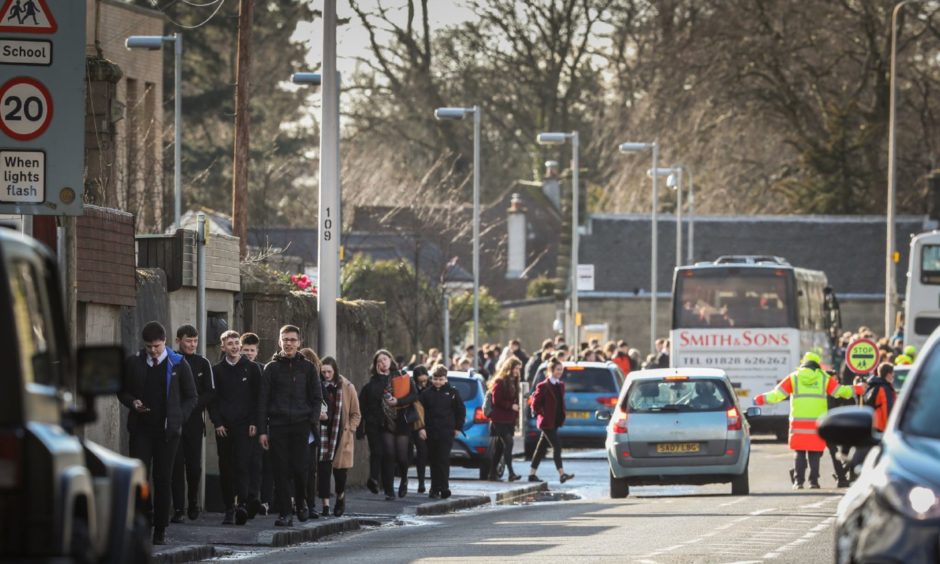 Sir, – During Covid, teachers have continued to teach the children of key workers and vulnerable children.
They have kept in contact with families to check that they are managing.
Teachers have made home visits. They have ensured that weekly food packages are being delivered to families who receive free school meals.
Teachers have often provided help for those needing to access benefits. They have certainly not failed us.
And yet we are about to fail them – if we allow them to return to school with the inadequate package of measures offered by the Scottish Government, which is supposed to ensure a safe return to school.
The one thing the government could have done – and only they can do it – is offer the teachers and the rest of the school community a detailed and well-thought-out programme of routine, regular testing for all staff, whether they are symptomatic or not.
Instead, teachers are offered an "enhanced surveillance programme" which cannot even be debated because it is not ready to roll-out.
Scottish Greens MSP Ross Greer is spot on. "Children may be at lower risk from the virus but adult staff certainly aren't," he said. "They deserve to know that their health and safety has been fully taken into consideration and see the evidence underpinning these instructions and guidance."
The teachers have done the best they can for our children under such difficult circumstances. Now the first minister and the cabinet secretary for education must do the best they can for all staff going into school on August 11.
Nothing short of a routine mass testing of all school staff will do it.
Paul Robison.
Common Weal TTIS (Test, Trace, Isolate, Support) Group,
Dundee.
Campers' maxim of leave no trace
Sir, – While saddened to hear about the baby heron who died after being found covered in chip oil, I am curious about how Enya James thinks a camper could use a chip pan or deep fat frier without electricity ('Campers' oil' blamed for death of baby heron, Courier, July 4).
I am sorry Ms James has had problems with campers, and undoubtedly some are irresponsible.
However, many follow the maxim of 'leave no trace' and in this case, it seems the camping community has been unfairly blamed.
Jo Fielding.
Bromhill Avenue,
Burntisland.
Responsibility for our actions
Sir, – First we had Dominic Cummings ignoring the advice about travelling away from his home area, and now we have Fife Conservative councillor Darren Watt travelling to an area designated as high risk for a wee jaunt and a visit to a gym, and then posting a tweet showing that he can do as he wants.
What will the reaction be if they inadvertently catch the virus and then pass it to one of their relatives who is vulnerable.
Who will they blame?
We are all responsible for our own and the safety of our relatives, but some of us seem more willing to make the relevant sacrifices to keep our NHS and our loved ones with us in future.
Graham Smith.
Charles Avenue,
Arbroath.
Religious privilege
Sir, – There has been a strange comparison between JK Rowling and the Catholic Church.
Both are worried about the Scottish Government's flawed new Hate Crime Bill, notably what it might mean for their views on transgender identity.
While Ms Rowling has said she would march with trans people to end discrimination against them, but that their lived experience is different from a birth woman, the Catholic Church insists that gender identity is God-given and "not fluid and changeable".
In response to these views the children's author has had her City Chambers handprints splashed with red paint.
In contrast the Catholic Church has been told that "religious beliefs are an integral part of Scottish society," and continues to receive taxpayers' money to fund its faith schools.
Ah… the crazy world of religious privilege.
Neil Barber.
Edinburgh Secular Society.
Wildlife must be taken seriously
Sir, – We at the British Hedgehog Preservation Society are not surprised about the inclusion of the hedgehog in the Red List for British Mammals (Courier, July 30).
We have been at the heart of research that has charted the demise of the nation's favourite animal.
The recognition of the vulnerable status of the hedgehog is, however, an opportunity.
It will give impetus to those of us campaigning to protect the habitats that the hedgehog needs to thrive, and increase the awareness of the importance of connecting those habitats.
This has been central to the campaign Hedgehog Street which we run in partnership with People's Trust for Endangered Species.
All over the country people are working in their gardens to help wildlife and we are encouraging them to connect those gardens with small 13cm square holes.
But we need government to enforce wildlife friendly practices. From farming to development to transport – wildlife needs to be taken seriously.
Fay Vass.
Chief Executive,
British Hedgehog Preservation Society.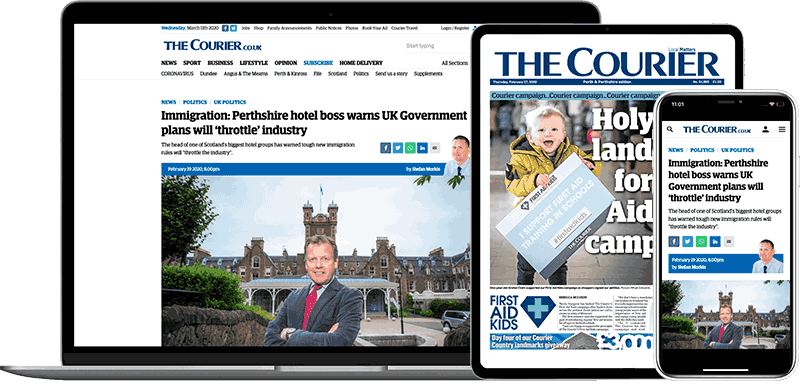 Help support quality local journalism … become a digital subscriber to The Courier
For as little as £5.99 a month you can access all of our content, including Premium articles.
Subscribe