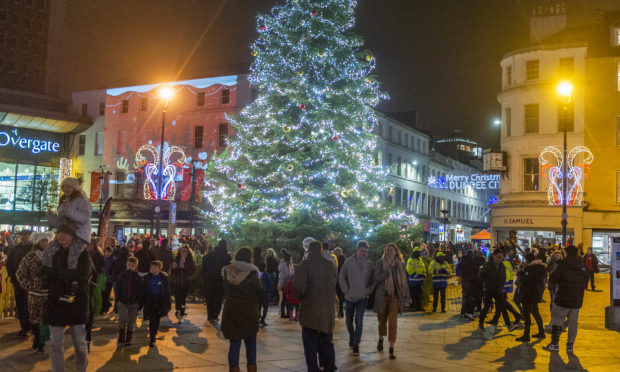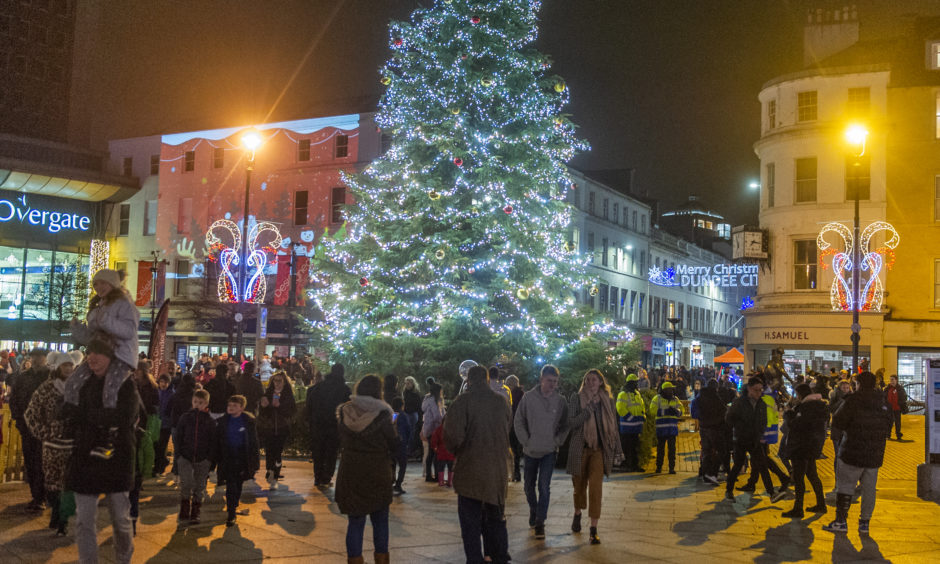 Sir, – I read with great interest the article regarding creation of new funding for the Christmas light switch-on in Dundee ('Christmas inequality' shake-up welcomed, Courier August 11).
I agree with the Reverend Bob Mallison who welcomed the change and knows of children who have never been to a Christmas lights switch-on.
Even if families wanted to participate with their children ,they may have several reasons why it is not an option to attend at Broughty Ferry or the West End.
That's all the more reason for the light switch-on to go to them.
I also could not believe the differing amounts of money received by different areas.
Of course, the West End and Broughty Ferry areas have had much loved events in the past.
But surely all agree that every child in any area of Dundee should experience the magic of Christmas and light shows.
Critics say it will take some money away from West End and Broughty Ferry.
That is a very small loss to ensure children in poorer areas will have something to look forward to.
Is Christmas not about sharing?
Who would or could criticise children being treated equally and receiving some cheer in their lives, especially at Christmas.
Jean Connachan.
Downie Park,
Dundee.
Christmas can't be cancelled
Sir, – The headline "Christmas cancelled thanks to pandemic" (Courier, August 15) was both outrageous and offensive.
Christmas cannot be cancelled. It can be ignored, sidelined, commercialised, questioned or even mocked but never cancelled.
It was offensive as the spirit of Christmas exists in the hearts and minds of those who call themselves Christians and touches others who get caught up in the outward manifestation of the mysticism of the season and perhaps wish to subscribe to its validity however loosely.
I doubt you would have been so thoughtless as to headline the cancellation of any other religion's major festival for whatever reason.
What has been cancelled (Perth's Winter Festival) has nothing to do with Christmas.
Perhaps the time has come to abandon all commercial references to Christmas such as "the run up to, pre-Christmas etc and replace them with something similar to "Winter Festival".
Let the sacred celebration of Christmas be returned to those for whom it has real meaning and let those who do not, or cannot, believe enjoy the newly named festive season unencumbered by religious baggage.
Alasdair Charleson.
7 Fonab Crescent,
Pitlochry.
Faith in SNP may be tested
Sir, – Stephen Windsor's letter (SNP not slipping in the polls, Courier, August 15) certainly points out his great belief that the SNP are retaining their position within the polls.
However, his comment 'that the people of Scotland do not care for disloyalty against colleagues' may be something Alex Salmond will prove to be correct and show the SNP they need to practise what they preach, to retain such a position.
Brian Falconer.
30 Market Court,
Perth.
Shooting should be left in the past
Sir, – Just who is Ross Ewing of the British Association for Shooting and Conservation trying to deceive in his promotion of grouse shooting in the UK (Long may the glory of the twelfth continue, Courier, August 13).
His letter paints an inaccurate account of the shooting industry and the points raised are distorted by omissions which obscure the true situation.
The reality is that those who promote the killing of wildlife for sport do so for enjoyment, ignoring the cruelty involved and with scant regard for the environment and protection of the countryside.
Mr Ewing mentions estates 'brimming with a diverse range of upland wildlife' whereas it is the case that any species which threatens grouse numbers is persecuted.
In particular, birds of prey are regular targets, despite legal protection.
Mr Ewing has the audacity to include mountain hares enjoying the freedom of the moors, whereas recently, legislation has been passed to protect the species from the annual slaughter of some 26,000 animals on Scottish estates.
He mentions grouse moors provide a 'carbon sink', i.e. containing the release of greenhouse gases, but this protective layer is destroyed in the management practice of burning heather, thereby releasing some of these greenhouse gases.
The rural economy depends to a degree on the promotion of grouse shooting but this is much less than we are led to believe.
Industry figures show fewer than 3,000 jobs are involved with an annual salary of only £11,500, and a shift towards a more environmentally friendly use of the land could accommodate any changes in the job market.
Like bear baiting and cock fighting, it is time grouse shooting was confined to the annals of history, as we move to a more caring society for the benefit of the environment and the welfare of our fellow creatures.
Ronald Oliver.
4 Lethnot Street,
Broughty Ferry.
Very little to complain about
Sir, – On this, VJ Day, when we are paying our respects and remembering those who endured the horrors of fighting the Japanese in the jungles of Burma and elsewhere in Asia, I hope that the 'poor' holidaymakers having to come home early from France due to the new quarantine rules are ashamed of their petty moaning and complaining about their "ordeal".
Despite being warned that this could happen, it was their choice to go. My father-in-law is a surviving Chindit who served in the hell that was the Burmese jungle, so their petty whingeing made uncomfortable viewing on this special day.
J. Wood.
Eden Park,
Cupar.
Quarantine not thought through
Sir, – The announcement by Holyrood and Westminster of a 14-day quarantine period for people entering the country from France has all the hallmarks of arrogance and ineptitude one has come to expect of the Johnson-Sturgeon duo.
There's been a flare-up in the infection rate in parts of France, but the death rate remains lower than here as does the rate of people admitted to intensive care.
This farrago harms our relations with France at a time when we need them to be as good as possible and causes untold difficulties for huge numbers of people.
They may believe their brand of fatuous political gesturing is apt and will win political support, but the half a million Brits now "lost in France" are likely to demonstrate that the opposite is true.
Given the tunnel is now our gateway into Europe, what happens to commercial traffic driving through France on its way to Britain?
In their obsession not to leave themselves exposed to viral-criticism, neither leader gives a hoot about the expense, upheaval and chaos such arbitrary decisions cause; nor the ill-will in France when we need its cooperation over Brexit, immigration and tourism.
Dr John Cameron.
10 Howard Place,
St Andrews.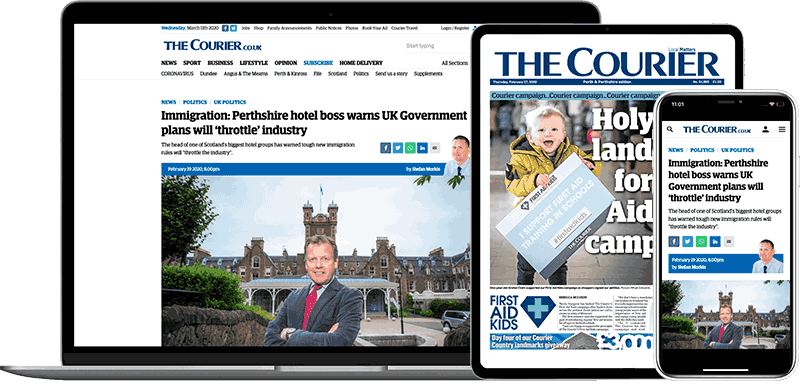 Help support quality local journalism … become a digital subscriber to The Courier
For as little as £5.99 a month you can access all of our content, including Premium articles.
Subscribe