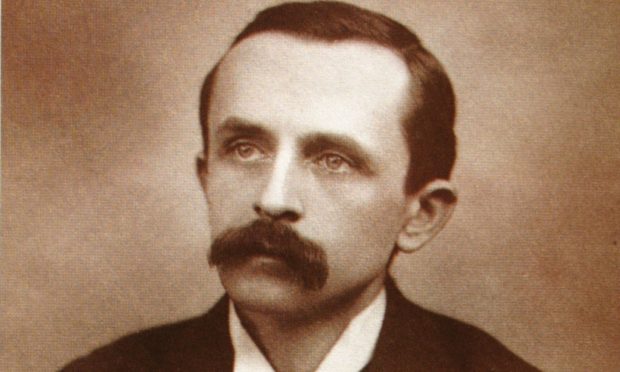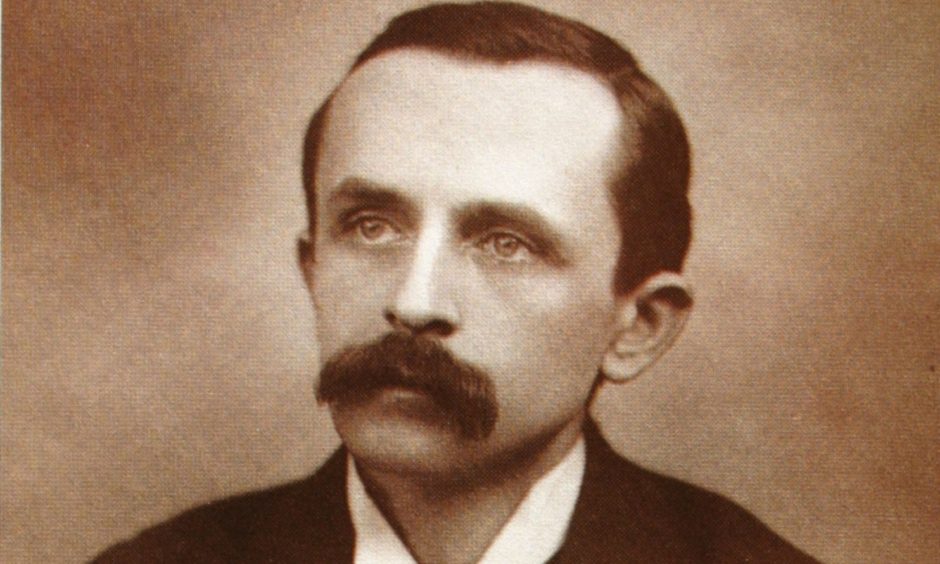 Sir, – I was interested to read that the National Trust for Scotland has been awarded £3.8 million from the Scottish Government to help them recover from the impact of Covid 19.
It is beyond belief however that JM Barrie's cottage in Kirriemuir is on a list the NTS has compiled of 18 properties it claims have a link to slavery.
The National Trust for Scotland website comments on the list as follows, "JM Barrie's birthplace, Kirriemuir: Barrie's father's worked in the cloth weaving trade, which was linked to slavery".
David Barrie was indeed a handloom weaver in the 1860s when J M Barrie was growing up.
Mechanisation had already largely replaced handloom weaving and dominated the jute trade. Handloom weaving continued for fine linen.
There is no doubt that jute cloth – burlap as the Americans call it – did feature as cheap clothing for the plantation fields hands.
However it was the gold rushes in the USA, South Africa, Australia and New Zealand that were the drivers of the Tayside textile trade. Add to this the huge amount of warfare in the 19th Century, the Royal Navy sailcloth demands and the worldwide railway booms and the proportion of cloth used in slave owning states is minimal. We also have to consider motive.
Did the Tayside jute and flax producers supply the markets in the USA with the express intention of prolonging slavery?
Did the slave owners use burlap to clothe their ill-fated workforce? Yes. Did David Barrie use some Industrial Revolution FedEx to spirit quality handloom woven linen directly to the southern states of the USA? No.
While it is commendable that the NTS is looking at the history of its properties, can I suggest that they adopt a more proportionate approach to it.
Reading the Little Minister by J M Barrie about the weaver riots in Kirriemuir might help the NTS realise what conditions were actually like for weavers and spinners in Scotland in the 1800s before it seeks to tarnish a noble occupation.
Ron J Scrimgeour.
Past Deacon,
Weaver Incorporation of Dundee.
Wheels turning at assemblies
Sir, – Derek Farmer's contribution to our constitutional debate ('Tiresome' bleatings of devolved assemblies, Courier, August 18) is quite remarkable.
In reverse order of his pronouncements.
The 'old pals' act and a member of the SNP from 16 as a requirement for ministerial position, what myopia and deflection this is as our UK Government is heavily populated by old Etonians or similar.
Perhaps membership of the Bullingdon Club is the best training for a UK politician?
Incompetence and inexperience is not a trait that exists in Scotland solely.
Quite the reverse, competence is a trait for which Scots are highly regarded.
Perhaps that is due to the 'elite ruling class' wishing more leisure time, rather than walking the walk.
We can see this with Boris Johnson on his holidays and Nicola Sturgeon doing the day job while still in the midst of a pandemic.
Real power is in Westminster for defence, foreign affairs and the economy, but what a mess the UK Government has made.
Building aircraft carriers with no aircraft available, making misleading statements about a woman in Iran, hiring a shipping company with no ships, PPE that failed certification.
I could go on. Next up is Brexit.
Derek Farmer states only minimal difference is arrived at in the devolved assemblies, so why have them?
This implies the devolved assemblies are empowered to make changes to taxation, employment, benefits and welfare systems.
The wheels are turning and the assemblies will acquire the power needed to make the changes civic Scotland is looking towards.
Alistair Ballantyne.
Birkhill, Angus.
Scotland is competent
Sir, – Perhaps Derek Farmer, and others of a similar faith, should also look at the incompetence of ministers at Westminster? Ours are paragons of virtue compared to them.
Also to be consulted is perhaps the meaning of the word competence.
Scotland is well capable (ie competent) of dealing with all its own affairs, it is just not allowed to.
Nick Cole.
Balmacron Farmhouse,
Meigle.
Allow more travel abroad
Sir, – I agree with Dr John Cameron regarding the blacklisting of countries, the latest France (Quarantine not thought through, Courier, August 17).
It made, for example, no sense to blacklist all of Spain, including the main holiday areas, when the viral flare-ups were confined to just a few regions, notably Catalonia.
In any event the criterion should be not the number of cases but the number of deaths, and the virus seems mercifully to be losing its potency.
The risk of quarantine will deter business trips at a time when we badly need to restore normality and to counter the economic devastation caused by our leaders' overblown lockdowns.
But Her Majesty's Government will no doubt be happy that the pound has been shored up by would-be holidaymakers not buying Euros.
George Morton.
Hudson Road,
Rosyth.
Why are public libraries closed?
Sir, – I am at a loss to understand why our libraries have not by now reopened.
Pubs, restaurants and other public spaces have opened again including museums, which are paying facilities, most interestingly.
Schools have started their autumn term and as my local library is based in the same building as the High School why oh why has the library remained closed?
This is an essential service to many of our local residents and is greatly missed.
This is the case within Britain where the senior politicians are more interested in money making institutions rather than serving the public.
Now perhaps is the time they should review their stance and indeed their current careers as the education secretaries of both Scotland and England should have when disastrous results have occurred.
Robert Moffat.
Bollyglosh,
Gilmerton.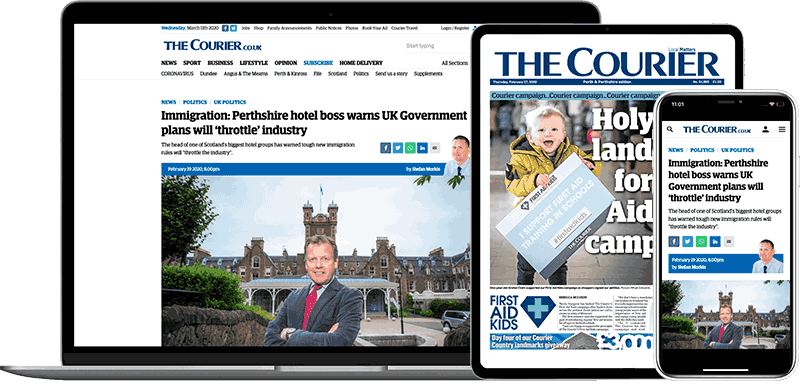 Help support quality local journalism … become a digital subscriber to The Courier
For as little as £5.99 a month you can access all of our content, including Premium articles.
Subscribe