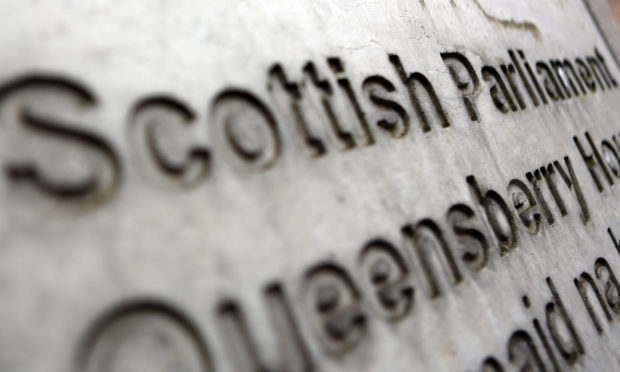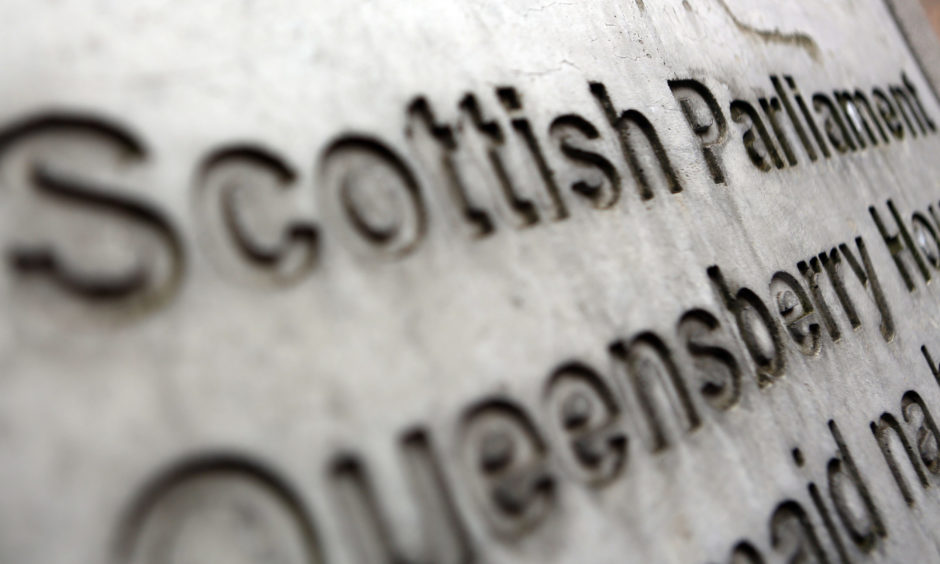 Sir, – In a letter, Ian Stewart, convener of Atheist Scotland, told The Courier (Watching out for religious hatred, August 25): "We fully intend to monitor all Holy Books, sermons in places of worship and the social media accounts of the various religions and report any hatred to Police Scotland for criminal investigation."
Mr Stewart is at odds with atheists at the National Secular Society and the Humanist Society Scotland who are campaigning against the Hate Crime Bill.
This is a perfect illustration of why the dangerous new 'stirring up hatred' offences are such a terrible idea.
They will give politically-motivated complainants like Mr Stewart a powerful weapon against their ideological opponents.
Vexatious activists will be able to dial 999 and accuse someone of stirring up hatred and the police may have no alternative but to investigate.
The threshold of the proposed offences is so low that Mr Stewart might well be able to persuade a police officer that certain unfashionable Bible verses or sermons are 'hate crimes'.
Does the Scottish Government want to expose ministers to the risk of prosecution?
The Bill says you only have to show the words are 'abusive' and 'likely to stir up hatred' for an offence to be proved.
In the current political climate, all kinds of legitimate speech gets tagged as 'abusive' and 'hateful' by activists who are just trying to shut down debate.
This is the febrile climate into which the Scottish Government plans to inject its new hate crime law.
Ministers are playing a dangerous game.
The Bill is going to increase division and rancour. Meanwhile it will do little to help real victims of crime.
How are the police going to have time to deal with ludicrous allegations from people who see hate crime legislation as a means to enforce their own authoritarian views?
The new stirring up offences are dangerous, ridiculous, unpopular and unworkable.
In England, the SNP voted to trim back stirring up offences to threatening words that are intended to stir up hatred. Yet in Scotland they want to criminalise words that are deemed 'abusive' and merely 'likely to stir up hatred'.
Why do they want a worse law for Scotland?
The chorus of protests about the dangers of this approach has come from every part of the political and philosophical spectrum.
Thankfully, Mr Stewart does not represent all atheists.
The National Secular Society has even joined forces with the Christian Institute to defend free speech for all under the banner of the Free to Disagree campaign.
Simon Calvert.
Deputy director for public affairs,
The Christian Institute.
Safety cash will be needed
Sir, – I am astounded at the decision allowing Burger King to open in Cupar on the retail park on South Road.
At a time when Fife Council is spending £2.4 million in helping to revitalise town centres, North-East Fife Planning Committee approve this planning application.
Do they not speak to one another?
Restaurants and cafés in the town centre are all struggling, and this is yet another nail in the coffin for many of them.
A further concern is the road position – there will now be five access roads on to South Road between the railway station and Ceres Road.
If you want access, book your slot now!
But a roundabout is planned to ease congestion – I am sure drivers trying to go up past the station will enjoy being held on that hill.
Not to mention how cyclists and pedestrians will manoeuvre.
And that reminds me, the £2.4m was to make places safer for cyclists and pedestrians. We might need a big share of that money in Cupar.
Gina Logan.
Hill Street,
Cupar.
Why would you believe London?
Sir, – London is well known as a world centre for pochling money: tax evasion, tax avoidance, money laundering, offshore bank accounts, dodgy hedge funds, dark money from crime, you name it… they're in it.
So how can anybody take seriously financial statistics, calculated in London, for a Westminster Government with a clear interest in showing Scotland's economy in a bad light.
Oil was discovered in the Norwegian North Sea and the Norwegian people are now wealthy beyond their wildest dreams. Oil was discovered in the Scottish North Sea, at the same time, yet Scotland is now a basket case.
Other medium-sized, independent, northern European nations are among the richest and most successful in the world, yet Scotland in the union is dependent for funding on the charity of our southern neighbours.
Does anybody really believe this stuff?
Les Mackay,
Carmichael Gardens,
Dundee.
World through a looking glass
Sir, – Confronted by the GERS figures which show that independence would plunge Scotland into a decade or more of super-austerity, the SNP, led by Finance Secretary Kate Forbes, say the figures actually show the need for independence.
We have entered a looking-glass world where no matter how poor Scotland would be after separation – with no currency, no currency reserves, no central bank, a hugely negative rating on the money markets, a massive deficit, severe cuts in public expenditure, in pensions, and in salaries of public sector workers, the privatisation of state assets, large tax increases, and supervision by the IMF – supporters of independence are now ignoring reality.
We have moved from logic to emotion as the driver of political action.
William Loneskie.
Justice Park,
Oxton.
Different ideas on spending
Sir, – GERS is only an estimate of how Scotland is fairing based on government figures.
This year's figures show Scotland has an estimated deficit of £15 billion but this has been achieved while still being a part of the UK.
Therefore where is the argument that being part of the union is good for Scotland?
Scotland still does not have full control of its finances and the debt comes from Westminster spending, on our behalf, on projects such as HS2 and Trident, among others.
I would expect an independent Scotland to choose to spend its finances differently.
William Golden.
Castle Street,
Forfar.