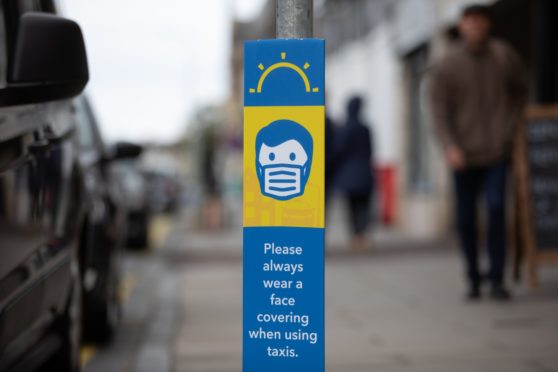 Sir, – I read Eric Travers letter regarding the wearing of masks and why Japan has been so successful in controlling the virus.
I have been in Thailand since November and when it became apparent that the situation was serious the authorities immediately clamped down on flights coming in.
They did not make the mistake the UK made of allowing literally millions of passengers to enter without any form of checks, which is now being reflected in the disastrous numbers we see.
Thailand has a population of 70 million which is slightly larger than the UK and from March 27 everyone has worn a mask everywhere.
Since then shops take your temperature before entering and hand sanitisers are everywhere.
No one complains about wearing a mask and to date there has been only 3,516 infected and 59 deaths, which I feel is proof that masks undoubtedly assist in preventing the spread of this virus.
Ian Stewart.
Phuket,
Thailand.
Masking the truth is selfish
Sir, – I feel I must join in in the discussions over the wearing of face masks. Surely it is common sense to use every preventative measure available at this crucial time.
However it has become patently obvious that some do not seem to have their own or others welfare at heart.
Perhaps the time has come to change the wording from mandatory to compulsory as many do not seem to understand the former.
I am very aware that there are genuine cases where masks cannot be worn due to medical conditions and with these cases I have total sympathy.
However visiting a large supermarket last week I overheard one customer admonishing another over the lack of wearing a mask.
The answer was: "I have asthma."
Fair enough, but please don't get into your vehicle and proceed to light a cigarette.
Not good enough.
I Liebermann .
MacDonald Smith Drive,
Carnoustie.
Arbroath could be a tourist favourite again
Sir, – I am saddened and dismayed that the local authority is offering no help to keep alive Kerr's Miniature Railway in Arbroath.
Although they have wisely invested tens of thousands of pounds in upgrading the West Links, thus making it extremely attractive for families, they are ignoring the present difficulties of the 85-year- old miniature railway.
It seems obvious to even the most casual observer that the coronavirus will inflict huge changes on the social lives of Scots, and that foreign holidays are going to become a thing of the past for ordinary folk.
In my boyhood, Arbroath was one of Scotland's most popular holiday resorts.
The potential is clearly there for the resuscitation of the town's tourist industry.
Yet, with scarcely a thought about that possibility, the council will soon be removing the rails from the family Kerr's great contribution to Arbroath's past prosperity and dumping them with a local scrap merchant.
Should there not be a five-year plan to give financial support to this invaluable and unique attraction, to see at least if it will contribute significantly to Arbroath's renewed role as one of Scotland's best alternatives to Florida, Spain, Portugal and other expensive and exotic places?
Should not the population of Arbroath, Dundee, Montrose and indeed all of Tayside be rising up in protest at the local authorities' short-sighted and irresponsible failure to support such an invaluable asset in the revitalising of this attractive seaside venue?
David Searle.
Stonefall Lodge,
Grange,
Errol.
So much for our global brands
Sir, – The UK Internal Market (UKIM) Bill has prompted a major backlash over proposals which will give Westminster control over UK-wide infrastructure projects and regulatory standards for goods to be the same across all four devolved nations, affecting many devolved powers and standards.
Non-discrimination outlined in the UKIM Bill affects labelling regardless of the nation of origin of produce.
Several stakeholders have raised concerns, including the National Farmers Union of Scotland, Food Standards Scotland and coalition Scottish Environment LINK.
The Bill will be used to undermine PGI (Protected Geographical Indicators) as in Scotch whisky and beef.
Despite their centuries-long tradition and international recognition as uniquely Scottish products, supermarkets are already promoting British whisky and British haggis!
Scottish Conservative MPs voted against a cross-party amendment to the UK Agriculture Bill to ensure sub-standard food could not be imported in any future trade deals involving chlorinated chicken, hormone-injected beef and other foodstuffs treated with insecticides and pesticides banned in the EU.
The Secretary of State for Scotland claimed it is "emphatically not the case" that the Bill will lead to a "race to the bottom" in food standards and environmental protections, despite the UK Government blocking every move to provide legal guarantees to ensure standards would be maintained.
So much for our global brand of Aberdeen-Angus.
A simple question for the Secretary of State for Scotland: What is wrong with the existing UK internal market?
D. W. Lowden.
Hutchison Terrace,
Aberdeen.
10pm closing won't help
Sir, – Reduced licensing hours will increase alcohol consumption as people revert to the bad old days of drinking against the clock – the principal cause of drunkenness in Scotland during the 1950s.
When licensing hours were increased in 1961 and hours were further extended by the introduction of late licences, drunkenness reduced as pubs became venues for social outings, rather than headquarters for missions to oblivion.
Our first minister therefore reveals a lack of understanding in the introduction of 10pm closing as an anti-Covid measure.
Malcolm Parkin.
Gamekeepers Road,
Kinnesswood,
Kinross.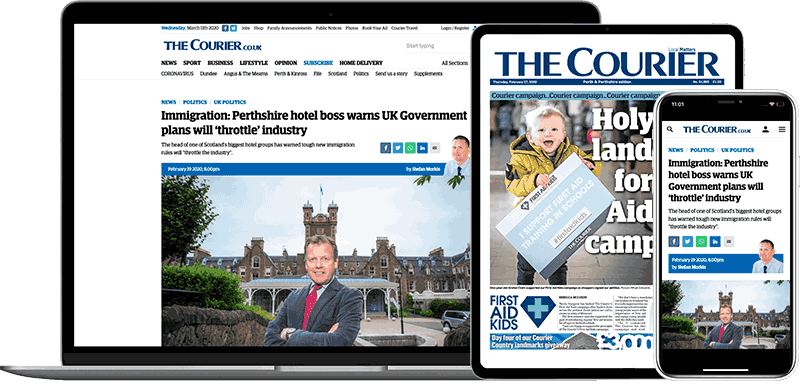 Support The Courier today.
The Courier is committed to delivering quality content to our communities and right now that's more important than ever — which is why our key content is free. However, you can support us and access premium content by subscribing to The Courier from just £5.99 a month. Because Local Matters.
Subscribe