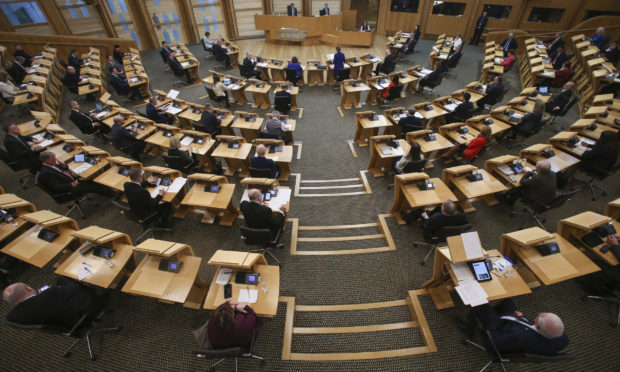 Sir, – A recent article by Lord Duncan of Springbank in the Edinburgh Geological Society magazine highlighted that of the 650 MPs in Westminster and senior civil servants, there is only a handful of scientists.
Perhaps this could be a factor in why the UK Government is finding the management of the Covid pandemic so challenging?
History and Classics experts may not know the best questions to ask scientists, nor be able to interpret the responses provided.
At Holyrood there is a similar story.
Of the 129 MSPs listed on the Scottish Parliament website, a significant number provide no information on their career experience prior to becoming an MSP.
Of those who do and were not previously in politics or local government, the majority were in media and PR (17): law (14); nursing and social care (11); followed by a smattering of accountants, teachers and farmers. Unfortunately there are no life scientists, epidemiologists nor doctors.
There also appears to be very few with notable small business, retail or hospitality background.
If there are errors in this analysis, I would ask MSPs to improve the data they provide on the Parliament website.
Whether in sport, business or in challenge-based innovation, success comes from bringing the best possible team together.
Covid-19 could not be a greater challenge, so where is Scotland's dream team?
We must try harder to ensure our parliaments have a much more diverse and experienced workforce and be collaborative so our country can be confident in the measures introduced during a crisis.
Julia Brown.
Tomaknock Cottage,
Crieff.
Crematorium would cause roads chaos
Sir, – For years Burnside of Duntrune has experienced a marked increase in traffic due to new housing estates in the area and commuters finding it faster to take the back roads to and from Dundee.
The problem is compounded by the fact it is a C-road and immediately north of the village is a blind bend which has a 40mph limit on it and which some motorists think is an obligatory speed.
We also have two haulage companies in the vicinity, school buses and scheduled buses plus, of course, heavy agricultural usage.
In Dundee and Fife the councils are restricting roads to 20mph, while Angus thinks 40 reducing to 30 on approach to a village is acceptable.
On Monday, The Courier reported on a planning application for a crematorium at Duntrune (Crematorium plan is 'worst nightmare, Courier, October 12), which would make the area chaotic.
I understand there would be 80 seats in the service room which could mean an extra 40 to 60 cars every half hour through the village,
This application is poorly thought out and obviously by someone who does not live in the area.
Duncan Stewart.
Burnside House,
Angus.
Throwing good money after bad
Sir, – It would seem Jim Crumley has a pretty fair understanding of economics.
His appraisal of the Cairngorm railway project (Lifeline £20m railway pledge is just a slippery slope for Cairngorm ecology, Courier, October 14) and the asinine attempts by the authorities to throw more money at a bad project, is accurate.
The concept of a Highland mountain railway is interesting and deserves attention, but location is all important.
Unfortunately, lessons are seldom learned and bad projects continue to appear.
It is time for politicians to rethink and restructure earned income scales to ensure that the good people who actually build and maintain the country's infrastructure receive due recognition.
Kenneth Miln.
Union Street,
Monifieth.
Are cash ATM key pads a virus hotspot?
Sir, – Is it possible that the virus is being spread by people not wiping the keys of an ATM before using it?
Should there be sanitisers placed beside them? I wipe them before use if I remember.
Bob Crozier.
Main Street,
Coaltown of Balgonie.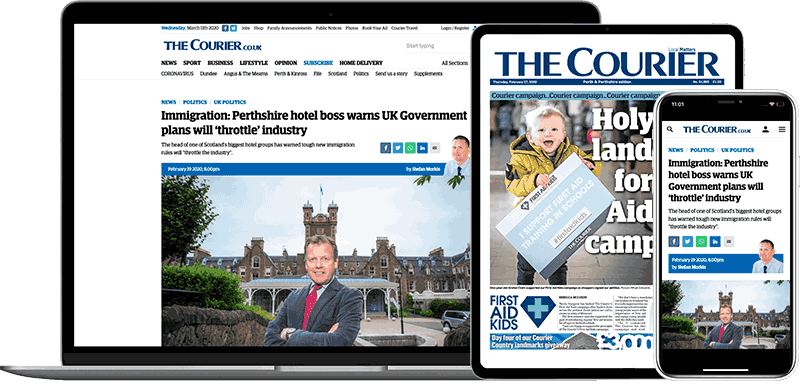 Help support quality local journalism … become a digital subscriber to The Courier
For as little as £5.99 a month you can access all of our content, including Premium articles.
Subscribe