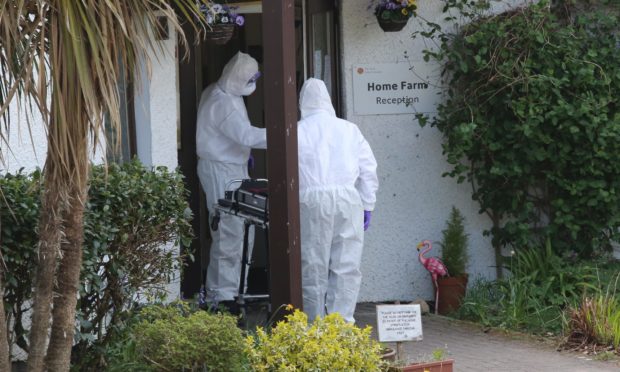 Sir, – Families on the Isle of Skye who are grieving at the loss of a loved one in a care home have engaged a legal team to pursue answers from the previous owner, the largest UK provider, HC-One.
These deaths are a tragedy, and it is important we get to the bottom of what contributed to these deaths, so that we can learn, and prevent future death events.
Cleaning is one of the key strategies to protect residents from infection, as the virus can survive up to 72 hours on shiny surfaces.
Care home staff across the UK were short of PPE in the early weeks and care home owners seemed to "swerve" the responsibility of provision on to government.
In recent weeks there have been many people trying to lay blame at government's feet, and it seems obvious that these care home providers were ill prepared for this pandemic.
Shouldn't care homes, like financial institutions, have contingency funds set aside for extraordinary events, particularly as they are looking after the most vulnerable in society? For the residents, it could be life or death.
Alistair Ballantyne.
Birkhill,
Angus.
More even-handed approach from US
Sir, – Joe Biden has been viewed as the death of a post-Brexit UK-US trade deal, his Irish roots somehow a benefit to the SNP, anti-Boris and an example of the paucity of talent, inspiration and leadership in the Western political class.
Chris Coons, the Delaware senator tipped to be Mr Biden's secretary of state, was interviewed on the Andrew Marr Show on Sunday.
He described the prime minister as agile-minded, engaging, educated and forward-looking on diversity and climate change. Challenged about Brexit and a US trade deal, he invoked the many years of alliance and friendship between our countries as a good platform for a common sense negotiation and agreement.
I felt I was watching a rational, highly intelligent, plain speaking politician, steeped in experience with a reputation for bi-partisanship. Someone you can believe in.
When asked, he described Mr Biden in similar terms.
If he is an example of a Biden administration we can look forward to a more even handed approach to America's leadership of world democracy and some solutions to their own turmoil.
Allan Sutherland.
Willow Row,
Stonehaven.
No ban on snares or heather burning
Sir, – In the article "Shooting critic councillor told to forget the 'fake news' and visit Angus estate," Courier, November 9), Councillor Julie Bell is quoted as saying her forthcoming SNP conference resolution is based on the Scottish Government's Grouse Moor Management Review Group report.
This important report does not recommend the banning of muirburn – heather burning – or the setting of snares as suggested.
Sarah Jane Laing.
Chief Executive,
Scottish Land & Estates.
Real sustainability means more trees
Sir, – In recent times you have featured demonstrations by Kinross residents who want to keep their town small.
They are right to demand this, but in part they are the authors of their own difficulties for they elect members of the SNP which wishes to double the population of Scotland to 10 million.
Kinross will have to take its share. More and more people are coming to dislike city life and want to escape to the country – but there isn't room.
Covering Scotland in concrete and tarmac is not a way to a sustainable world or a sustainable Scotland. We need more trees and fewer people.
Adrian Grant.
Alturlie,
Freuchie.
Cut emissions with a virtual Cop26
Sir, – The COP26 Glasgow climate conference was supposed to start this week, but was postponed to next year due to Covid.
Can someone from the climate lobby explain why it hasn't gone ahead via video conferencing?
Think of the emissions that would have been avoided.
Geoff Moore.
Alness,
Highland.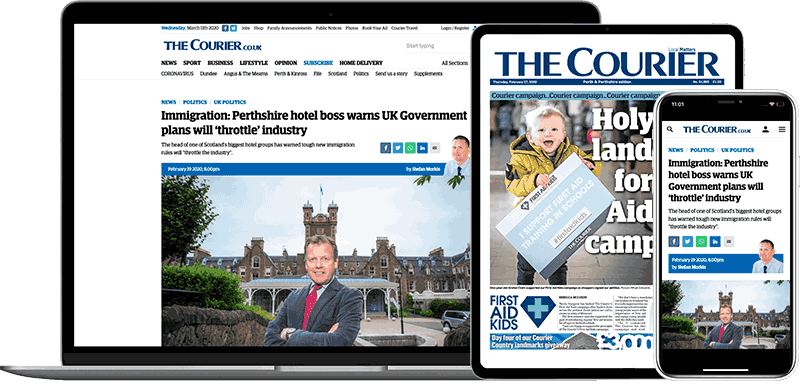 Support The Courier today.
The Courier is committed to delivering quality content to our communities and right now that's more important than ever — which is why our key content is free. However, you can support us and access premium content by subscribing to The Courier from just £5.99 a month. Because Local Matters.
Subscribe