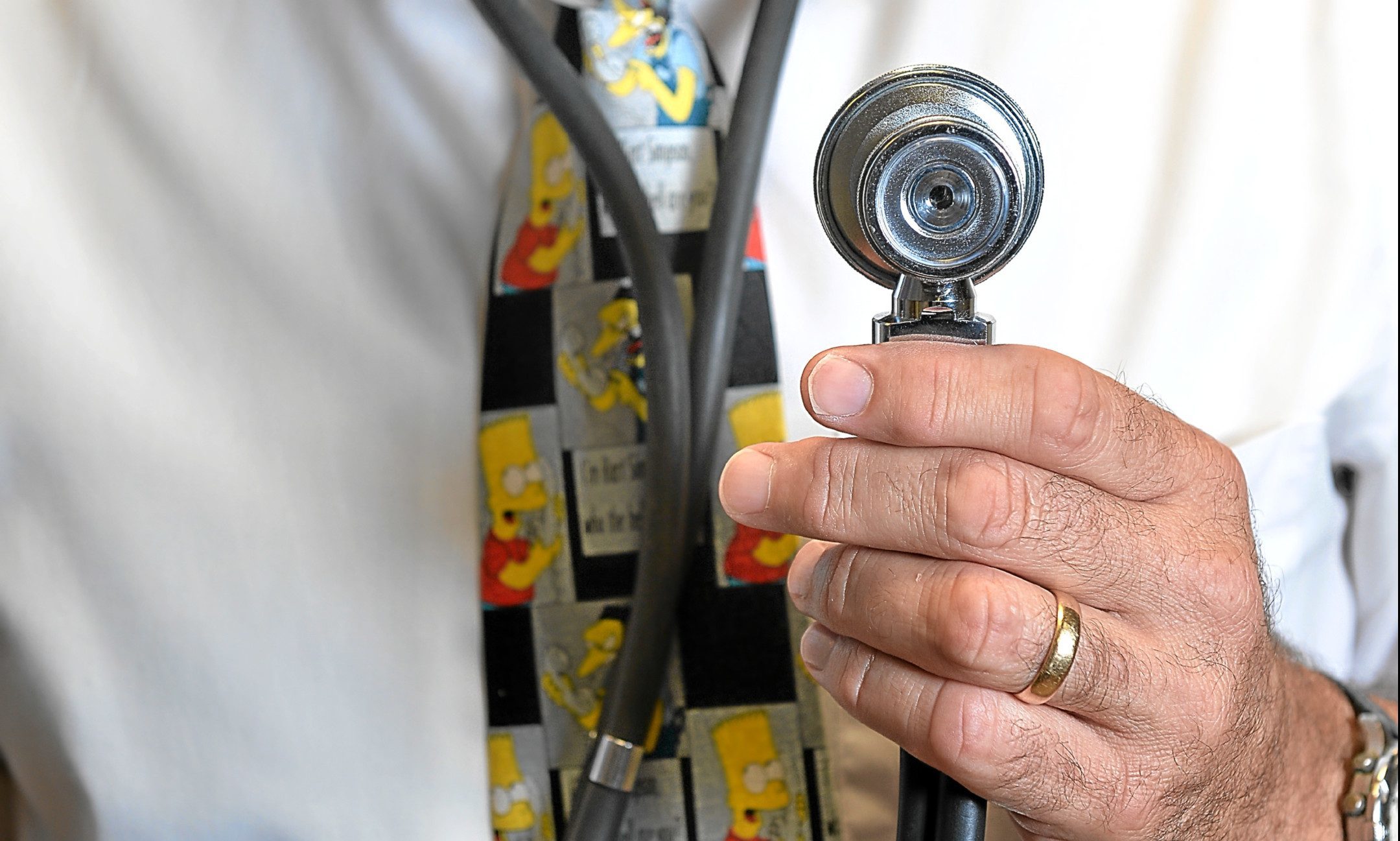 Sir, – I read with interest your article on the Government's attempt to tempt GPs out of retirement to avert the growing manpower crisis within the National Health Service.
Although recently retired and in my early 60s, I have not been approached.
However, to return to the workplace would not be that simple.
A retraining or refresher course would be essential to catch up on recent developments and then assessment and revalidation as competent before being re-registered with the GMC.
This would all have to be paid by someone.
Then there is the high cost of medical insurance.
Furthermore, there could be penalties incurred to one's pension on earning again.
I suspect most doctors on retirement do not go into limbo but engage in other productive community activities which would have to be curtailed.
I retired early because I burnt out after years of unrelenting and increasing pressure.
I could not return full time, perhaps being able to offer only one surgery a day.
If confronted with aggressive or unreasonable behaviour or demands, I would have to hang up my stethoscope again.
I suspect that the growing crisis could have been prevented if the government had taken better care of its servants over the last 15 years.
The constantly moving goal posts and targets with unreasonable expectations encouraged by the politicians left both patients, doctors and their staff discouraged and the latter worn out.
If the NHS had been better managed I probably could have continued tending to the patients I cared for until I was 65.
As it was, I was finished seven to eight years too early.
Alistair Montgomery.
8 Beechwood Terrace,
Dundee.
Carnoustie deserves more
Sir, – The letters from DM Cheape and Dr Matthew Sothern regarding the extension to the Carnoustie Golf Centre were depressingly negative.
They made no suggestions as to how the golfing environment in Carnoustie can be improved, but simply criticised the efforts of the Carnoustie Golf Links Trustees to build a better future for the town at no cost to Angus taxpayers.
The extension is not just a bar and restaurant, although that has been the focus of attention.
There will be offices suitable for running a modern business.
Seven golf simulator bays will provide superb warm-up facilities.
Full facilities will be provided for local golf clubs who may wish to use the building.
Secure, well-paid, local jobs will be maintained and created.
The business case, which Mr Cheape disparages, was produced by the Dundee office of one of Scotland's leading accountancy firms.
Mr Cheape asks for a public meeting. Carnoustie Golf Links attended 11 meetings in 2015 with community groups. This included a meeting at Carnoustie Community Council which was public.
Dr Sothern's statement that the public are against this project has no basis in fact. The opposition has been reduced to preparing a standard letter for people to copy, or asking for a petition to be signed.
Dr Sothern commented that: "This development is not necessary for The Open."
It would interesting to know on what basis Dr Sothern has such detailed knowledge of the decision-making of the R&A to be able to make such a confident claim.
As a golf course, Carnoustie deserves to have facilities which are the equal of the other Open venues in Scotland.
As a town, Carnoustie deserves to have the money generated by the golf courses invested in a public building, open
and available to all the residents of the town for their use.
Graeme Duncan.
General Manager,
Carnoustie Golf Links.
Combating disapproval
Sir, – Richard Lucas (June 16) describes Patrick Harvie MSP as "seeking to use the Orlando attack to further his agenda" and then uses the occasion to further his own agenda of promoting the view that "heterosexual marriage is the only proper context for sex", which means all gay sex is wrong.
I, and I hope Mr Harvie, would agree that Mr Lucas, in a general public context, but not in his classroom, must be allowed to express such a view. That view, however, is complicit in damaging the lives of gay people wherever it exerts strong social and parental influence, and Mr Harvie is right to want to fight it.
Mr Lucas asks if those who reject Christian faith are complicit in the murders of Christians by IS.
Firstly, to reject
Christian faith does not equate with portraying practising of Christianity as immoral.
Secondly, Mr Harvie did not suggest that all who disapprove of gay relations were complicit in a specific atrocity.
What he rightly believes is that combating such disapproval helps create climates in which people are less likely to be assaulted by someone expressing it in extreme form.
Robert Canning.
Secular Scotland,
58a Broughton Street,
Edinburgh.
Britain can have brighter future
Sir, – I despair of the level of the current arguments in the EU referendum debate.
They have little or nothing to do with
political parties,
personalities or even the economy.
In the event of Brexit, the UK will not be cut off from the EU in the way the Remain campaign would have us believe but would have a modified relationship.
Our relationships with the rest of the world would be freed up and more likely, enhanced.
The question is whether we believe we can govern ourselves for the greater benefit of our citizens and the world.
Free movement
of labour is a fundamental founding principle
of the EU and the
possibility of having this reviewed is pie in the sky.
European funding is a misnomer; it is 100% our money allocated by the EU.
As a footnote, can someone explain to me why our country is flooded with Chinese goods while we do not have a trade agreement with China?
Andy Lang.
Netherton of Kinloch,
Palace Road,
Blairgowrie.
Not right for MP to quiz Green
Sir, – I watched the Sir Philip Green parliamentary questioning with interest. Imagine my surprise when the first questioner was the disgraced MP Michelle Thomson,formerly of the SNP.
She then proceeded to ask a question about property deals which she suggested were irregular. You could not make it up.
Alan Thomson.
Easter Dunochil,
High Street,
Kinross.
Why was MP on committee?
Sir, – It really does beggar belief that Michelle Thomson, who was elected as an SNP MP but who resigned the party whip over allegations surrounding her property deals, currently being investigated, should have been sitting on the Commons committee of inquiry into the collapse of BHS and particularly Sir Philip Green's role in that collapse.
Donald Lewis.
Pine Cottage,
Beech Hill,
Gifford.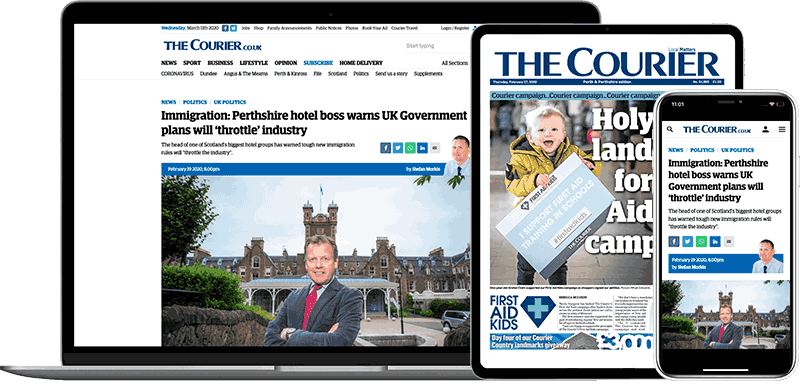 Help support quality local journalism … become a digital subscriber to The Courier
For as little as £5.99 a month you can access all of our content, including Premium articles.
Subscribe