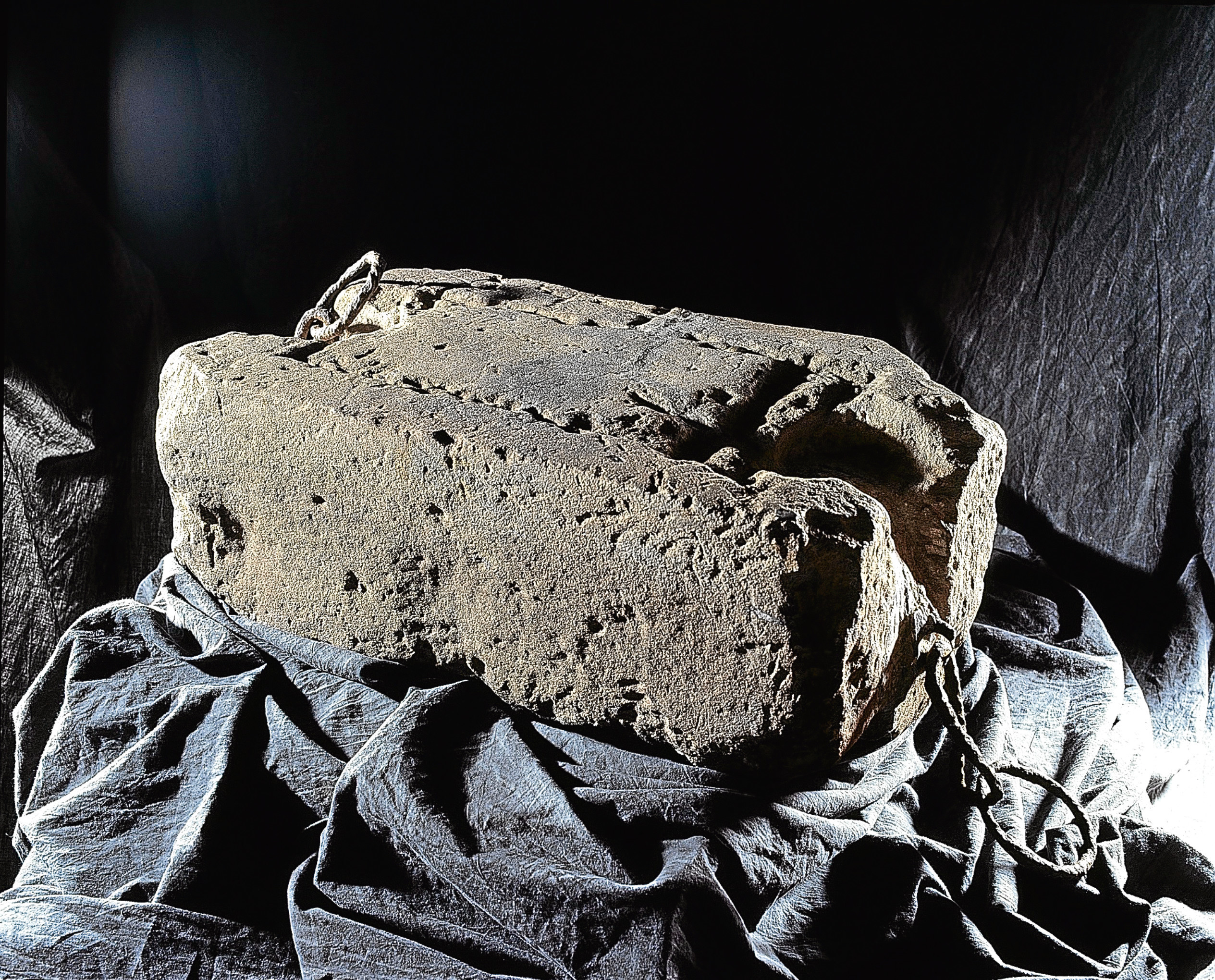 Sir, – It is understandable that local issues are presently taking a back seat, but I cannot believe that there is so little comment about the proposed reuse of Perth City Hall as a venue for the Stone of Destiny and as a gallery for art exhibitions of international quality.
Councillor Ian Miller stated when he announced these multi- million pound plans that: "The people of Perth have got behind this initiative, let's get behind the people of Perth."
I can assure him that the people of Perth knew nothing about these plans. Talk about trying to establish a dominant discourse.
There are so many questions around this proposal and we, the taxpayers, know little or no detail apart from the claim that the Stone of Destiny "could" be the centrepiece.
So are millions of pounds to be spent remodelling and then maintaining the City Hall contingent on Perth receiving the Stone, which is presently under armed guard in Edinburgh Castle?
If Perth does not get the Stone, will the money still get poured into the City Hall?
Would high admittance charges be imposed? International art exhibitions and guarding the Stone of Destiny would not be cheap.
As this plan, we are told, has been worked on for a long time, was Perth and Kinross Council ever really serious about considering the market hall scheme, which would cost the taxpayer nothing?
If the art gallery reuse does not go ahead, what then for the City Hall?
The council says it would be late 2021 before the City Hall would reopen as a gallery. Why so long?
Surely after all the time spent on developing this scheme, the council would have made inquiries about gaining possession of the Stone of Destiny and would know if this was a goer.
How about this council giving us some non-fantasy facts and figures. For more than a decade it has been telling us the City Hall has had its day. Now it is saying its reuse will be a game changer.
And how does the historic Stone of Destiny fit in with a modern art gallery anyway?
Robert Booth.
2 Kirkfield Place,
Auchterarder.
Poor record of delivery
Sir, – After some 25 days of bad weather, the new Forth Crossing bridge is now at least six months behind schedule.
It can now join the list of Scottish Government-funded and managed projects which have ended up, or are currently way behind schedule and over budget.
I would list the Scottish Parliament building, the Edinburgh trams project and Dundee's Victoria and Albert museum.
It is alarming to think that the same people responsible for the foregoing could have been running an independent Scotland.
Councillor Mac Roberts.
Carse of Gowrie Ward,
Perth and Kinross Council.
Pupils are credit to Perth High
Sir, – I had the pleasure of attending the prize-giving ceremony for Perth High School this week.
Perth Concert Hall in the city centre was packed with proud parents, relatives and carers to see a procession of supremely talented and enthusiastic pupils who are a credit to the school.
Not only were the students rewarded for academic achievement but the list of subjects being studied was of a breadth which would have been unheard of just a few years ago.
The extra-curricular activities in which they have excelled was truly impressive, among them community engagement and volunteering.
We were treated to music performed by the orchestra and choir.
Young people can be tarred by the same brush when some step out of line and it is easy to forget the vast majority are hardworking and conscientious students such as those from Perth High School.
Peter Flood now retires as headteacher. His successor has big boots to fill.
Alan Robertson.
Ash Grove,
Perth.
Remember Somme fallen
Sir, – Yesterday was the centenary of the first day of the Battle of the Somme.
On this day, two of Leslie's many fatalities took place.
They were Private Harry Dewar, 23 years old, 16th Royal Scots, living at the Back Row Croft and Captain William Tullis, 32 years old, 22nd Northumberland Fusiliers, living at Strathendry House.
Both were serving with the 34th Division which attacked at La Boiselle.
Private Dewar served with McCrae's Battalion, which also included many footballers, most famously from Hearts.
Captain Tullis served in the Tyneside Scottish Brigade and was his battalion's adjutant, having transferred from the Royal Scots Fusiliers.
On that day, both these battalions suffered more than 500 casualties. The 34th Division had the unenviable distinction of suffering the highest losses on July 1: 6,380 officers and men were killed, wounded or missing.
La Boiselle was also the site of the Lochnagar mine, one of many dug by the British to destroy sections of the German front lines. At least five Leslie soldiers were involved in these tunnelling operations with the 179th Tunnelling Company Royal Engineers. Two of these soldiers, Walter Deas and Thomas Moonie were to be killed the following year.
Graham McLeod.
64 High Street,
Leslie.
Fracking can boost nation
Sir, – I see from your Business Matters supplement that there is renewed interest in the oil and gas sector including fracking.
With the apparent abundance of shale gas in Fife and other parts of central Scotland, I would have thought the First Minister would be interested in using this supply of low-cost gas to produce electricity for the benefit of the people.
Such a fracking operation in the area of Longannet could permit the reopening of that high-production facility enabling lower pricing for energy bills.
A T Geddie.
68 Carleton Avenue,
Glenrothes.
Standards have deteriorated
Sir, – I am extremely disappointed with the coverage of the referendum campaign and the Brexit aftermath by the BBC.
In recent months the quality of news reporting by the BBC has deteriorated rapidly.
Before the referendum the BBC presented the Remain lies in order to discuss them as if they were facts and, after Brexit, it has done its level best to whip up panic and fear among the viewing public.
Perhaps the reason it is insistent on whipping up panic is that the BBC wanted Remain to win and it is now sulking as an organisation.
Gordon Kennedy.
117 Simpson Square,
Perth.
Scotland was misled
Sir, – Your correspondent Helen Taylor conveniently forgets something in her anti-independence letter published on June 27.
In 2014 we were told to vote No to independence and we would be guaranteed to be part of the European Union.
We were also told that if we voted Yes for independence, then the EU would not let us join.
This was the message repeated often in the televised debates during the campaign.
Now we know the truth. The only way for the people of Scotland to stay part of the EU is to break free from Westminster and vote to avoid being ruled by Brexit Tories by opting for independence.
Karen Heath.
Tigh na Craobh,
Cortachy,
Kirriemuir.