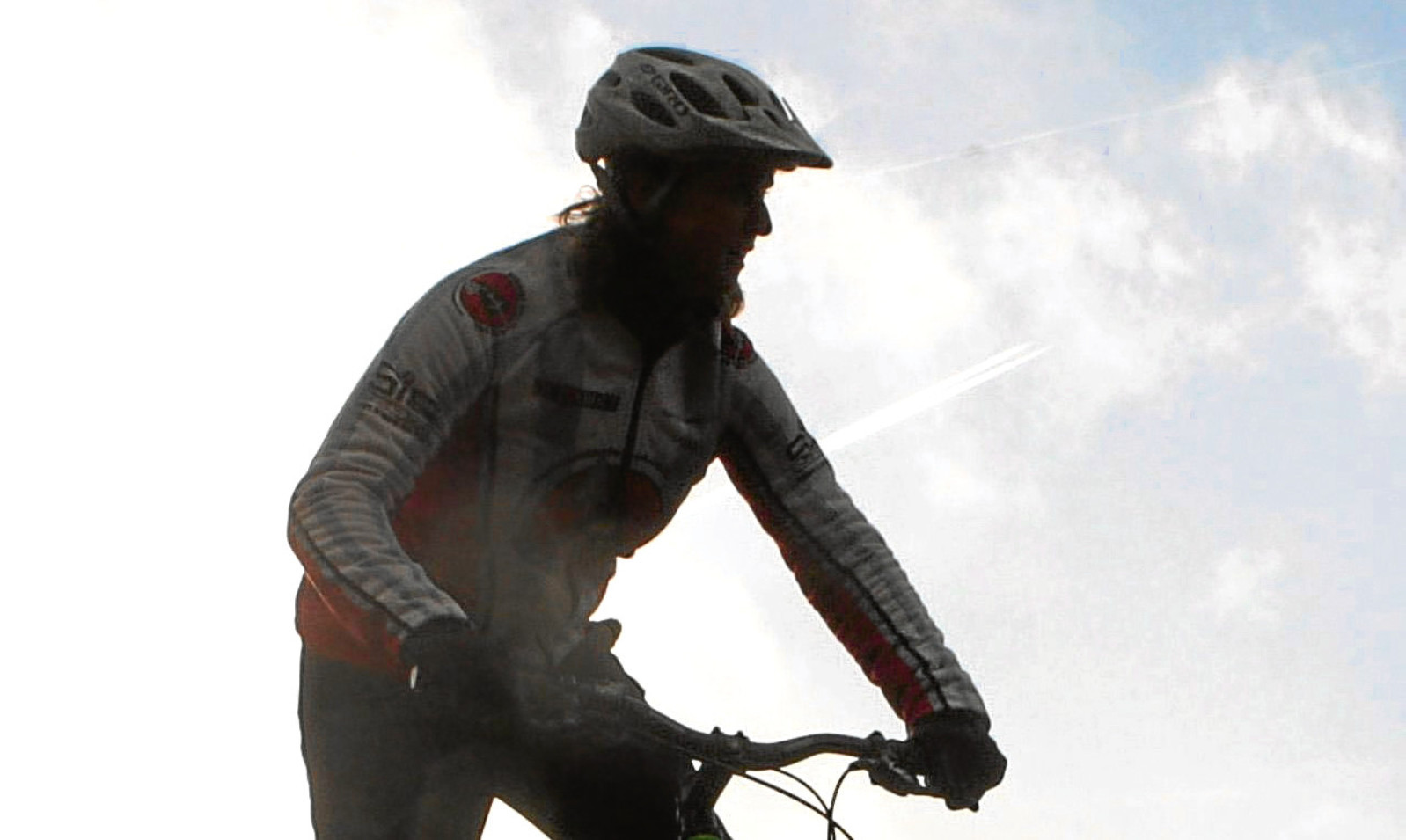 Sir, – The other day I was out for a walk in Falkland Woods in Fife with my dog Frankie.
I walked under the waterfall in Maspie Glen and back towards the path that leads to the manor house.
My dog was in front of me and came to a small junction on the path to turn down the other path to return.
Three mountain bikers came down the path, which is only narrow and bordered by wild growth.
They were travelling at high speed in a totally reckless and uncontrolled way.
Frankie would have been killed had she walked onto the path, so would a child and probably, at the very least, an adult would have been seriously injured, including the riders, had there been a collision.
I know we share the woods, but everyone has a responsibility to use it sensibly.
It is not a race track for adrenaline-fuelled men on mountain bikes.
These three riders were not teenagers, they were grown men with expensive gear and bikes.
If bikers want adventure they should join the armed forces, not put walkers, children and pets in danger.
At the very least they should go and find a quarry or such like to get thrills. There was no excuse for that kind of riding in a place that is popular with walkers, families and kids.
Viv Wright.
4 Nicholson Court,
Cupar.
Warnings can do even more harm
Sir, – School holidays always attract the usual warnings about swimming in quarries and the like (July 5).
Do these pontificating politicians not realise that it is the very fact t hey are so dangerous thatmakes them so attractive, and the greater the number of warnings, the greater the thrill.
Can those who issue the warnings not remember when they were teenagers?
A fence and a warning sign were always a challenge to my contemporaries and me and the higher the fence and the more dire the warnings, the greater the challenge.
Teenagers seek out danger because they are invulnerable and cannot die, and long may it remain so, otherwise we would have no one to defend the country.
Just make sure there is a good mobile phone signal and children, particularly girls who are infinitely more sensible and can often be found with teenage boys, are taught lifesaving and resuscitation techniques.
Laurie Richards.
100 Crail Road,
Cellardyke.
Harsh reality of re-entry to EU
Sir, – The surprising thing about the swing in support towards independence in Scotland is that it is only around 55%.
Why so low?
Everything right now, is in Nicola Sturgeon's favour.
The Remain majority in Scotland continues to be outraged at the June 23 result.
Ms Sturgeon's anti – UK rhetoric dominates the UK media as the Tories continue to be divided while choosing a new leader.
Plus Labour is in chaos at Westminster. Ms Sturgeon's dash to Brussels, however futile, dominates the headlines.
But let's fast-forward.
Undoubtedly support for Ms Sturgeon's latest UK break-up plans will recede as soon as a new Prime Minister is chosen and stability resumes at Westminster, and, even more crucially, once the UK establishes a new trading relationship with the European Union and other trading blocks around the world.
Plus it is unlikely Ms Sturgeon's plans for an independent Scotland within the European Union will be anything like as popular once voters realise the costly and onerous terms and conditions that will be imposed upon us, were we to re-enter.
Martin Redfern.
4 Royal Circus,
Edinburgh.
We must value our democracy
Sir, – We in the UK are fortunate to live in a true democracy.
For the inhabitants of some countries, democracy can mean a single ruling party.
The vote on June 23 allowed us to reach a defining decision.
I chose to remain within the EU but despite my disappointment at the outcome, as a democrat, I must lay my feelings aside and ensure the UK moves forward.
However, what I do take issue with is that, yet again, within a period of 18 months, senior politicians here in Scotland are challenging the democratic decisions of the majority of voters.
Those who still bleat on about alleged promises of remaining in the EU having influenced the outcome of the 2014 Scottish referendum should note that the EU referendum was announced in January 2013, as a pledge, promised to be included in the Conservative Party manifesto for the General Election of 2015.
I have heard more hypocrisy on democracy in the past 10 days than I have heard in my lifetime, both from other voters and from senior politicians.
It leads me to conclude they have all forgotten its definition.
On this occasion, in simple terms, it means the majority voted to leave the EU.
Like it or not, that is democracy at work.
Jonathan Brown.
Waterloo Cottage,
Longleys.
Others must reject federal EU
Sir, – Years ago the EU dismissed the idea of a two-tier membership as unsuitable for a federal Europe, however circumstances change as Brexit has proved.
The political and economical rules for full EU membership are so rigid that few smaller countries can ever hope to achieve entry.
An independent Scotland, as a comparatively rich country, with a deficit of around £18 billion has little hope of reaching the 3% level of GDP demanded for entry. Even SNP promises will not sway Brussels and it needs a determined UK to act for Britain.
In common with many other countries, we need to revise the EU membership around a free-trade area but reject the federal EU model touted by Brussels.
Why can't the UK propose a revised, updated and realistic two-tier EU? That could attract and be backed by many smaller European nations whose voters are all fearful of an imposed big brother Europe.
Angus Brown.
The Orchard,
Station Road,
Longforgan.
Let's not forget Craigtoun
Sir, – Before we get too ecstatic about Mr Kohler's proposed sports training facility in St Andrews, we have to remind ourselves about his prior obligation to put the former Craigtoun Hospital (the mansion that my grandparents built) to proper use rather than allowing it to decay to the point at which it is beyond economical repair.
We have to hope that the powers-that-be have sufficient spine to enforce maintenance of the house if willingness to do so is lacking.
Stephen Younger.
43a Main Street,
Strathkinness.
SNP's shackles do more harm
Sir, – The problems of the national child abuse inquiry are symptoms of a deeper malaise in the governance of Scotland (July 5).
The SNP government has undoubted strengths in rhetoric and spin, particularly in stirring emotions on their overriding ambition of independence, but at the same time they seek to manage good and bad news alike, whenever they judge it might impact on the SNP's reputation.
As we have seen in the restructuring of police services, organising new hospital openings and related closures, or the pursuit of the Curriculum for Excellence in schools and the ill-judged named person scheme, the SNP's we-know-best approach keeps letting Scotland down.
It is difficult to imagine a more sensitive matter than an inquiry into child abuse, but, even here, the SNP has not been able to keep at arm's length and allow independent experts to get on with their work unhindered.
Usually the civil service can be depended on to maintain a professional and balanced approach in the interactions between government and a range of public sector bodies.
Sadly, this has been undermined since the run-up to the 2014 independence referendum when there was significant politicisation of the Scottish civil service.
For one of the fundamental checks and balances of good governance in our country to be so weakened during the SNP's term in office impacts on us all and sadly the child abuse inquiry appears to be the latest casualty.
Keith Howell.
White Moss,
West Linton.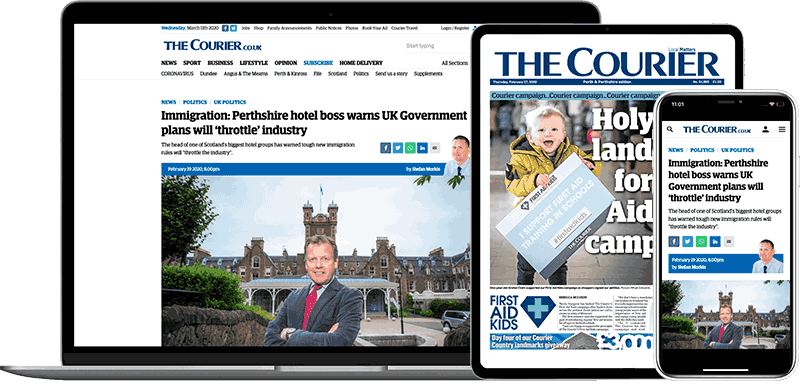 Help support quality local journalism … become a digital subscriber to The Courier
For as little as £5.99 a month you can access all of our content, including Premium articles.
Subscribe