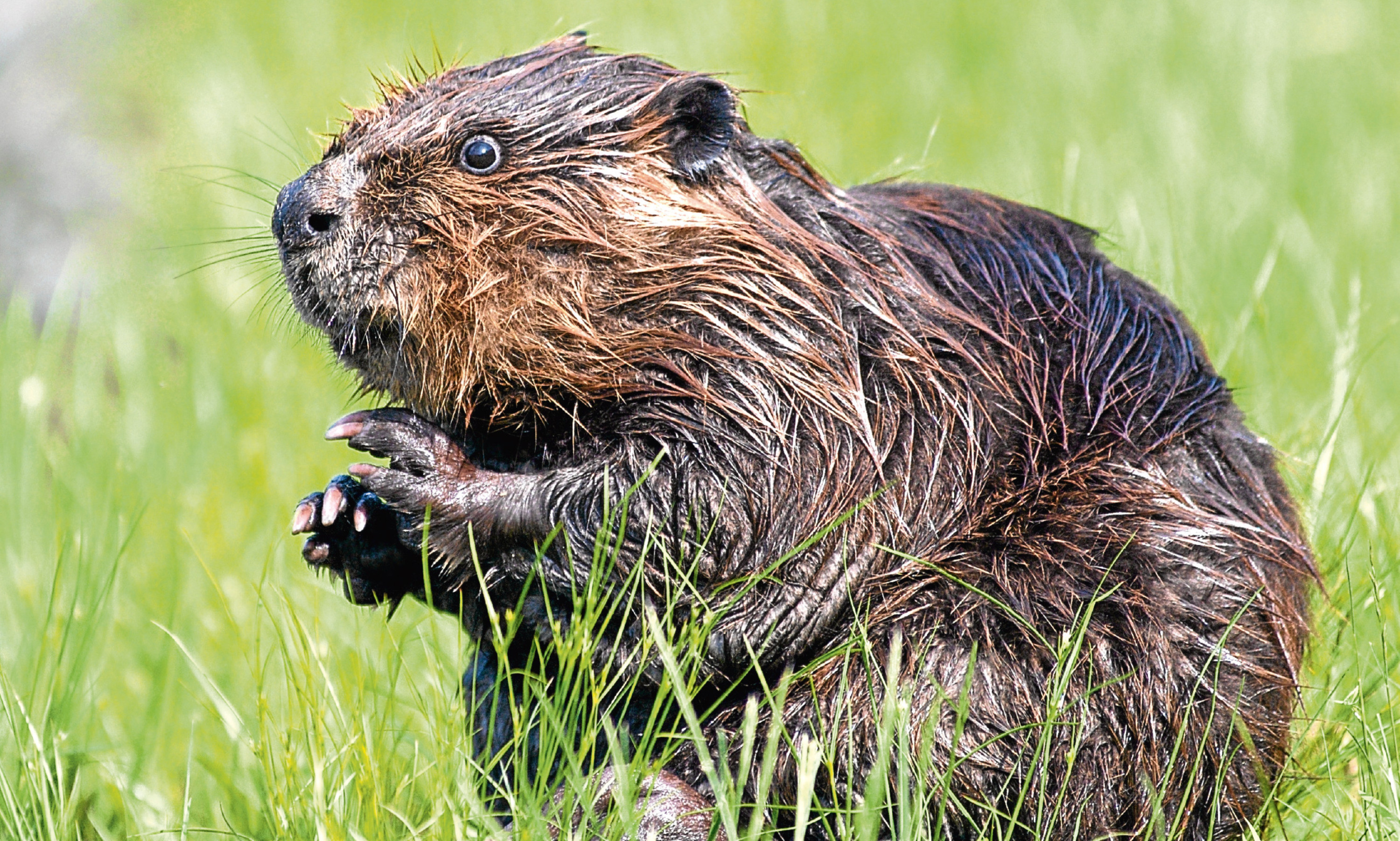 Sir, – Your editorial (August 1) is exactly right in saying the current beaver impasse is entirely in the court of the Scottish Government.
The problem is that they don't want the ball in their court, and currently don't know what to do about it.
When the official beaver reintroduction took place in 2009, both the Scottish Government and Scottish Natural Heritage were jumping up and down as if there would be no tomorrow.
It was obvious they wanted beavers in Scotland, but seven years later, the official trial hasn't shown us very much – but the Tayside beavers have shown us what the pluses and minuses are likely to be.
The minuses have a cost attached, and suddenly the Scottish Government is not so sure any more.
Having five environment ministers in seven years has not helped in developing an understanding of the issues.
The only valid reason for sitting on a decision is that Scottish Government staff have been struggling to develop a system of future management that complies fully with EU Habitats Directive legislation.
Post- Brexit, this is now meaningless, because no-one knows what is going to happen in the wider political world.
We may end up still in Europe or, more likely, we will be out and need to develop our own environmental legislation to replace what currently comes via the EU.
There could be a real opportunity in that to resolve the issue more easily and closer to home.
So, the right thing for the Scottish Government to do would be to just be honest and say that things are now all up in the air.
They could do a repeat beaver count as they did in 2012, and we would then be able to determine whether the current beaver culling is actually putting the Tayside population in danger or not.
If it isn't, then we can wait until the wider picture clarifies itself.
It really isn't that difficult.
Victor Clements,
Native Woodland Advice,
Mamie's Cottage,
Taybridge Terrace,
Aberfeldy.
Beavers good for wetland birds
Sir, – I admit to being confused as to the gamekeepers position in relation to wetland birds.
In your article (August 1) it states: "Farmers and gamekeepers in Tayside are shooting 'as many beavers as possible' before a protection order comes in."
It is a fact that beavers create habitat conducive to the type wetland birds require to flourish while also providing nesting sites.
These bird species are under extreme pressure due to habitat loss and I would have imagined the game- keeping community would have been very pleased to see more wetlands created on marginal land.
I say this because they are currently involved in a campaign claiming their activities are positive on moorlands and help sustain the numbers of these species.
However, their position appears to change where low-lying ground is concerned and their actions would appear to contradict their take on the uplands.
Their lowland activities add greatly to the problem of food for wetland species as great numbers of pheasants are introduced for shooting purposes and they compete with wetland species for food.
A cynic might think their interest in the welfare and numbers of wetland birds on the moors is simply to divert the public's attention from the damage intensive grouse moor management does.
This includes the killing of vast amount of mountain hares, new tracks bulldozed through hillsides to create easier access, the burning of heather, which stops trees and other plants from establishing and the culling of foxes, stoats, corvids, some gulls and other wildlife.
It would appear cognitive dissonance is now rife in the gamekeeping community.
George Murdo,
4 Auchcairnie Cottages,
Laurencekirk.
Need to rethink Kenly windfarm
Sir, – I recently came across the minute of a meeting of St Andrews University's Kenly Farm Wind Development Project Board in January 2009.
Two things stood out.
First, under Update on Public Consultation: "it was reported that we are still facing a challenge in accessing the silent majority and we will need to think about how we do this as consultation spreads if the steps to investigate viability of this project prove positive".
Second: "it was noted that public perceptions around wind farms follow a typical U-shaped distribution where people are relaxed about the generalities of proposals, they then become more anxious as specifics become available and then their perception returns when things are in place and may even be enhanced".
Seven years on, the windfarm remains as controversial as ever, with local communities overwhelmingly hostile.
The university only won consent by a direct appeal to the Scottish Government.
With 372 objections to the original application, as well as objections from community councils for Boarhills and Dunino, Kingsbarns and St Andrews, Fife planners recommending refusal and a unanimous rejection by elected members of the north-east Fife area committee, the "silent majority" has proved to be a chimera.
As the university's application for an unnecessarily circuitous and powerful grid connection comes to committee next week, there has been zero consultation with the affected residents and even more communities are up in arms.
But never mind – the university knows best and the natives will come round in the end.
For those of us who champion universities as models of enlightenment, it is dispiriting beyond words to see Scotland's premier seat of learning nobbled by academic hauteur and ruthless profit-seeking.
Linda Holt,
Dreel House,
Pittenweem,
Anstruther.
Emission cuts 'insignificant'
Sir, – The Scottish Government revealed figures claiming greenhouse gas emissions in Scotland have reduced by 39.5% from 1990 to 2014.
Lang Banks, WWF Scotland said: "It's great to see more evidence that Scotland is in the vanguard when it comes to tackling climate change in Europe."
Does Mr Banks think emissions savings in Scotland and Europe will somehow protect us from the rest of the world's emissions?
Scotland has 0.13%, Europe 10% and China 28% of global emissions.
The world population is 7.4 billion and will grow to 8.5 billion by 2030, creating major increases in CO2 emissions and swamping Western savings.
More than 2,400 coal-fired power stations are under construction, or being planned, around the world.
These will emit 6.5 billion tonnes of CO2 every year and will raise the emissions to five times the level consistent with keeping global warming below 2C.
The promises made by countries at the Paris Climate Change conference are not legally binding and are only half of what climate scientists say are essential to stop runaway climate change. So Mr Banks Scotland's saving are insignificant.
Clark Cross,
138 Springfield Road,
Linlithgow.
The SNP and the 'Scottish Six'
Sir, – It will not be easy for the BBC to tread a path through all the disparate views over the Scottish Six.
Taken in isolation, the Westminster culture committee's recommendations might appear perfectly reasonable.
What is there to fear in a daily news programme from our public TV broadcaster that properly reflects the Scottish perspective on the topics of the day?
Yet for many it will not be the BBC they are worried about.
As long as there are sufficient resources made available to deliver a programme of the right quality, they will undoubtedly do a good job.
Much of the unease comes from the government of the day in Scotland, and its unashamed tendency to drive the news agenda in the country.
The SNP are old hands at misleadingly presenting themselves as being Scotland, and their "we know best" approach has seen them push into areas of life that were previously considered out of bounds for political interference.
The worry will be that the SNP narrative of grievance against the UK and tendency to see world events through a Scottish centric perspective will come to dominate the news agenda.
Nationalists, of course, have form on using mock outrage against perceived bias on the part of the BBC to stir up their supporters when the SNP view is not given the prominence that they would prefer.
If the Scottish Six does come it will be a great challenge for the BBC in Scotland to resist the overbearing influence of the SNP.
Keith Howell,
West Linton.