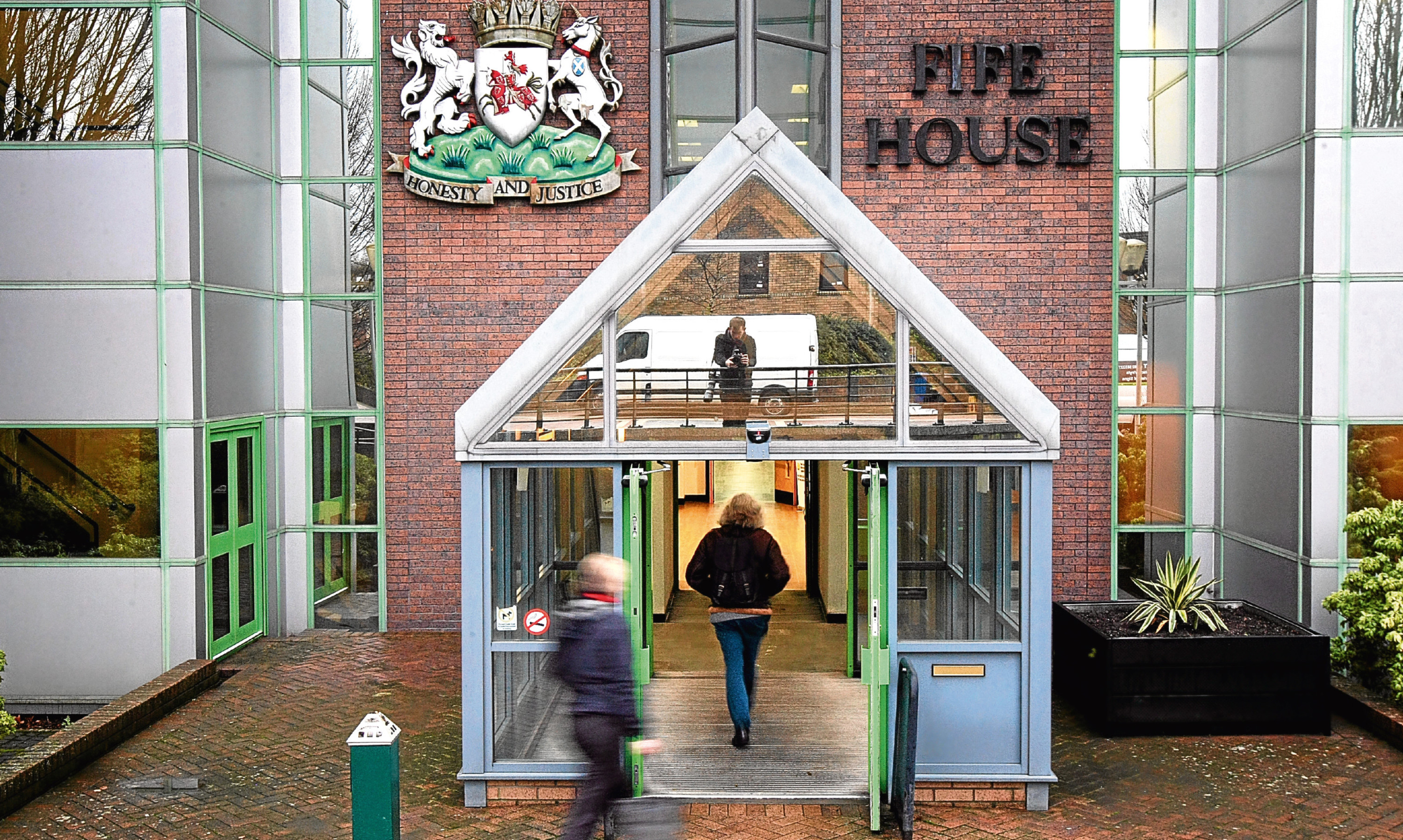 Sir, – Through his efforts to show gender equality in the education department of Fife Council, Councillor Bryan Poole has perhaps provided one of the main reasons Fife and all other councils are in such dire financial straits.
When I started teaching in 1973 we had one director of education.
I assume he had assistants responsible for primary and secondary sections.
Mr Poole now cites four executive directors, four heads of education and then numerous education officers.
Would Mr Poole like to tell us the cost of all these management posts and explain why they are all absolutely necessary when 40 years ago they weren't?
Are education standards higher now as a result of these posts than they were 40 years ago?
I am willing to bet that education is not the only section that is overburdened by management.
Frequently we see posts that are being lost among the frontline workers.
How many more could be employed for the cost of the managers?
Another problem I have discovered is that the more tiers of management, the less responsibility is taken by each level.
Any worker who has ever tried to get a decision will tell you that it usually takes so long that the issue is redundant by the time a decision is finally made.
I won't raise the subject of why all assistant rectors were rebranded depute rectors with, no doubt the increase in salary. Change the name, increase the salary.
Will there ever come a day when one of our councils bites the bullet and gets rid of all unnecessary expensive posts?
George Connolly.
11F Saint Margarets Well,
Dunfermline.
Be clear about allegiances
Sir, – With tedious monotony, the letters from Alex Orr of Edinburgh arrive in print within minutes, it seems, of any news detrimental to the SNP.
He leaps into a writing frenzy claiming any and every reason and opportunity to blame the Westminster Government for mismanagement of the Scottish economy, when in reality it has simply underwritten the economic folly imposed on the people of Scotland by the SNP whom Mr Orr (anonymously) serves.
Mr Alex Orr is the managing director of the PR company which ran the media campaign for Scotland Forward and who has stood as an SNP candidate for Edinburgh Council and the Scottish Parliament on multiple occasions as well as being a member of the SNP executive committee as recently as 2011.
It would be more agreeable for Mr Orr to share whatever partisan opinions he holds were he at least to put his political allegiances alongside them in print rather than hiding behind a blatantly phoney mask of altruism.
Rob Pearce.
6 Southern Close,
Arbroath.
Stark choices for Scotland
Sir, – In his letter (August 26) Alex Orr, the SNP's favourite letter writer, indulges in make-believe economics to try to divert attention from the fact that the Scottish Government is spending significantly more that it generates in taxation.
The recently published Scottish Government GERS report clearly indicates that Scotland is spending almost £15 billion more than the revenues it collects.
Let's put this £15bn fiscal deficit into some perspective.
Purely and simply, the Scottish Government is spending around £280 million per week more than it earns or £40m per day.
The consequent and regular annual accumulating debt is unsustainable and the deficit can only be reduced in one of two ways; increased taxation and/or reduced government spending.
The Scottish Government owes it to us all to tell us how they will deal with this problem. Denying that it exists is not acceptable
GM Lindsay.
Whinfield Gardens,
Kinross.
Don't send deficit south
Sir, – For decades the English have been taking what is rightfully ours.
The latest cross-border theft is our deficit. We spend the money here in Scotland, but the Westminster Government just lumps our overspend into the UK national debt.
If England wants a bigger deficit, it s hould do it itself by increasing its own spending, instead of relying on Scotland to run up debts for it.
Richard Lucas.
11 Broomyknowe,
Colinton,
Edinburgh.
Fear of God can help guide us
Sir, – Alistair McBay of the National Secular Society (August 26) is quite wrong in accusing Christian groups and churches of shamefully promoting anti-gay prejudice in Scottish schools.
Christian teaching, based on the Bible, declares that when men burn with lust for men it is shameful in God's sight and against nature.
Generation after generation of God- fearing people in this nation had no problem in accepting this, and marriage according to the Bible was honoured.
A healthy fear of God in the 21st century would lead this country away from its current path towards moral destruction and genuine Christian teaching in schools would at least enable our children to decide their own response.
Stuart Wishart.
12 Walnut Grove,
Blairgowrie.
Scare tactics of secularists
Sir, – Perhaps you would allow me to correct a major error from Alistair McBay of the National Secular Society (August 26).
While I am opposed, as was the Scottish Government last session, to the TIE indoctrination campaign for our schools, I do not have an online petition against it.
What is absolutely chilling about Mr McBay's intemperate diatribe is his open expression of disgust and intolerance for certain groups, including Free Church ministers and Scripture Union.
Mr McBay does not agree with our biblical stance on humanity, which is fair enough, but it is beyond irony that in the interests of tolerance he wants us to be excluded.
It seems that only those who agree with the secularists are to be allowed to help in schools.
It seems that Mr McBay is all for discrimination and intolerance when it comes to Christians.
I know many who have been bullied, spat on, and regularly mocked and abused, just because they believe in Jesus.
I wonder if the Scottish Government would be willing to spend as much money on combating this kind of discrimination as they do on others? Or are Christians fair game?
As a Christian I believe that all human beings, whatever their race, gender, social status or sexuality are equally made in God's image and as such should all be treated with love and respect. We welcome all.
I also believe that Mr McBay and the militant secularists are perfectly entitled to express their view.
What I object to is their refusal to grant this right to those of us who don't agree with them, and when they seek through mockery and scaremongering, to get us banned from any part in public life in Scotland.
David A. Robertson.
St Peter's Free Church,
4 St Peter Street,
Dundee.
Are refugees settling in?
Sir, – It is now a year since Nicola Sturgeon said she'd happily have a Syrian refugee stay in her home in Scotland.
I just wondered how she and the refugees are getting along?
Alan Thomson.
Easter Dunochil,
High Street,
Kinross.
Asylum seekers returning home
Sir, -Thousands of asylum seekers withdrew their applications and left Sweden as a result of longer processing times and the climate.
Encouraged by the BBC to believe global warming had given Scandinavia a Mediterranean climate, Sweden became a utopia for asylum seekers.
The 200,000 migrants in makeshift accommodation found the reality was long, cold winters and as only 400 found work, they put a huge strain on Sweden's welfare system.
Attacks by gangs of young men on women caused outrage.
The government has reacted with border controls, more detention centres, and now offers £3,500 to each migrant returning home and this is being taken up.
Rev Dr John Cameron.
10 Howard Place,
St Andrews.