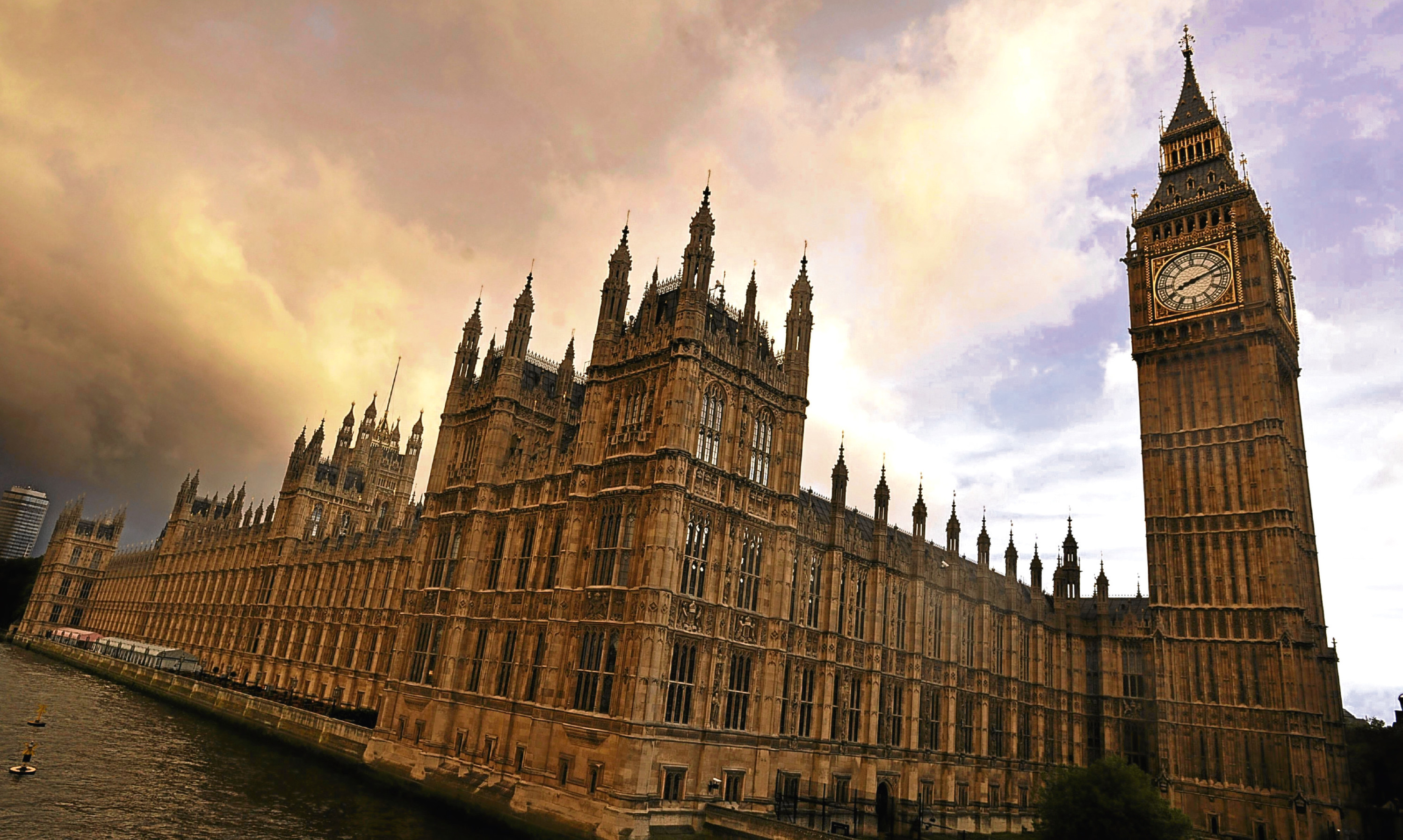 Sir, – A number of correspondents (September 10) made various complaints about the SNP and the possibility of a second independence referendum.
Mr Scott wrote no means no, helpfully giving us the dictionary definition.
He also used the word "respected", defined as, having "due regard for someone's feelings, wishes or rights".
This is a definition Westminster considers irrelevant when dealing with Scottish aspirations.
On September 18 2014, Scots entered into a contract of sorts with the establishment, who pleaded with us to stay.
Its "respect" agenda would redefine the relationship between Scotland and England. We were love-bombed left, right and centre, with promises of devo max.
Within a short period of the vote, every promise made by Westminster had been ruthlessly broken, including, of course, our guaranteed EU membership.
If Mr Scott entered into a contract with a second party only for it to be reneged on in a similar manner, would he happily accept such an outcome or would such a contract be deemed null and void?
If a second referendum takes place, it will be the result of Westminster's perfidy.
Mr Howell speaks of "casualties" and "survivors". This is hyperbole for a constitutional exercise lauded worldwide, with none of the ugliness of the Brexit campaign.
There are casualties and survivors aplenty in our turbulent world, Mr Howell, but applying such language to 2014 Scotland displays loss of perspective.
Councillor Mac Roberts complains of cuts. Rich indeed, coming from a member of a Conservative Party inflicting its agenda on Scots, astride the back of one Scottish MP.
There is a divisive force at work here, driving Scotland towards self governance.
It resides on the Thames, in a palace soon to be renovated at the cost of billions of pounds, during a period of austerity it helped bring about.
Ken Clark.
335 King Street,
Broughty Ferry.
Scotland must remain in EU
Sir, – The First Minister is trying to find out if the 62% who voted against Brexit (and possibly others) would now want their aspirations met by gaining entry into the EU by way of independence.
Why on earth is the opposition angry about that?
Ms Sturgeon has a responsibility to remind us all that the EU is the biggest free market in the world, twice the size of the USA and with a population greater than American and Russia combined.
It has created tens of thousands of jobs, protected workers' rights, pay and conditions and given millions to small countries like ours.
With Ryanair, Honda and Nissan now making noises about exiting Britain, the alternative for us, it seems to me, is to languish in a tiny market controlled by a Westminster government that, should Brexit bite deep and Scots turn down independence for a second time, could take jobs from Rosyth, Coulport and the Clyde in favour of Portsmouth and Barrow-in-Furness, putting Scotland in its place at last.
With the proposed merger of the two giant markets of the USA and Europe coming closer, a death knell will be sounded for Scotland if we remain outwith Europe.
Robert Gritton.
62 Mameulah Road,
Newmachar.
Opportunities outside Europe
Sir, – It is worrying that Nicola Sturgeon, as a career politician, has very little knowledge of business and how it works.
It was embarrassing to see her and her entourage, after the Brexit result, heading to Europe to talk to anyone who would listen.
Does she not realise that the document to leave the EU has not yet been signed and that the leaving process can take some time?
This would be long enough for business to get its house in order, free from the shackles of Brussels and give us, once again, the chance to trade with the world and the Commonwealth which we have neglected for too long.
As one door closes, another one opens.
RHL Mulheron.
28 Cowgate,
Tayport.
Accept will of Scottish voters
Sir, – I refer to the letter from Michael Smith advocating we should return to being governed by Westminster.
His reason is petty, to say the least: a crack in the pavement outside Bute House.
Is that really a worry when the whole of the UK is subjected to many similar situations along with road problems and increasing damage to cars encountering potholes.
His other points were on government expenditure, Alex Salmond's severance pay of £30,000, plus an extra aide for Nicola Sturgeon.
There is not a week goes by without questions being asked about payments over expenses at Westminster.
At least in the Scottish Government everything is done above board. The Scottish people elected an SNP government at Holyrood overwhelmingly. Mr Smith has to accept that.
David C Coutts.
Scott Street,
Dundee.
Factual error by Mr McLeish
Sir, – In his interview with The Courier (September 14) former First Minister Henry McLeish called for a second EU referendum because he is not happy with the outcome of the vote in favour of the UK leaving the EU.
Mr McLeish further stated that we voted in 1973 to join the EU.
This is wrong as the UK joined the EEC on January 1 1973 and British voters, unlike the voters in Norway, were not given the opportunity to vote in a referendum.
I suggest Henry McLeish does his homework.
Douglas W. Tott.
Stoneyburn,
Bruichladdich,
Isle of Islay.
Popularity of SNP slipping
Sir, – Does Nicola Sturgeon deserve our sympathy?
Not long ago, despite losing the 2014 referendum, everything went her way. SNP membership soared to 120,000. In 2015 her party won 95% of Scottish Westminster seats with less than 50% of the votes.
But then voters started questioning SNP competency in devolved areas such as the NHS, education and the emergency services.
Ms Sturgeon lost her Holyrood majority in May and unionist voters became savvier, working out how to vote best to defeat the nationalists.
And crucially, a majority of us continued to fail to buy into the cause closest to Ms Sturgeon's heart: UK break-up.
The recent poll shows only 47% support independence, essentially the same as in 2014. And that is despite a three-month anti-UK campaign on the back of Brexit which briefly saw her separatist cause gain ground.
Only a few days ago, another poll found Ruth Davidson to be Scotland's most popular politician.
Martin Redfern.
4 Royal Circus,
Edinburgh.
Whars Oor Hay Skail Wullie?
Sir, – The Oor Wullie auction on Tuesday night was a huge success for the ARCHIE Foundation and Ninewells, raising £883,000 for the
childrens' unit.
It was a fantastic, memorable evening but it was filled with disappointment for us though, as we were unable to secure Oor High School Wullie for the school.
A total of 181 pupils, parents, staff and friends raised £5,000 through Just Giving and a generous parent also agreed to give £3,000 to supplement this but our bid of £8,000 was swamped and it went for £11,000. It was fantastic for Archie and Ninewells.
But we would love to have High School Wullie returned to us. As his named person, I have a moral if not yet legal obligation to safeguard the welfare of all our pupils but he has completely disappeared and we fear he has been abducted.
I need to know he
is safe and, if possible, returned as soon as
possible to where he belongs.
We still don't know where he's gone as he was apparently tempted away by someone on the internet.
I am, therefore, appealing to all the citizens of Dundee and beyond on behalf of his school and all the disappointed fellow pupils here who want to see him come home.
Please help us find Oor Hay Skail Wullie. Information leading to his safe return will be rewarded with a free school lunch.
Help us please. Thanks to all in advance.
Dr John D Halliday.
Rector,
High Shool of Dundee.
Appeasement by police chief
Sir, – Dave Thomson, the Chief Constable of West Midlands Police, said he would consider allowing Muslim recruits to wear the burka if they asked.
What's to consider?
His comments were met with incredulity and numerous critics pointed out that police work involves face-to-face contact, that burkas would be impractical when chasing suspects and questioned how officers could identify themselves.
The Muslim Council of Britain said it was against such a move and dismissed it as "frankly a mad idea".
This stupid idea would give the ideal opportunity for potential terrorists, suicide bombers, bank robbers and jewellery shop raiders to gain access by merely printing the word police on the burka front and back.
It would appear the chief constable is obsessed with appeasement and being politically correct so he should transfer to a job more suited to these talents and leave law enforcement to others.
Clark Cross.
138 Springfield Road,
Linlithgow.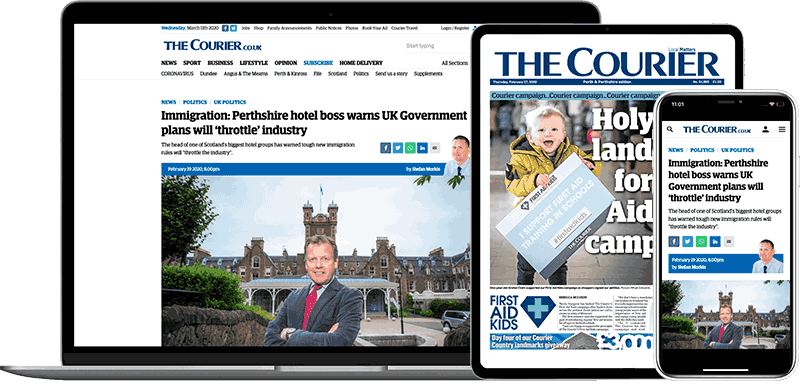 Help support quality local journalism … become a digital subscriber to The Courier
For as little as £5.99 a month you can access all of our content, including Premium articles.
Subscribe