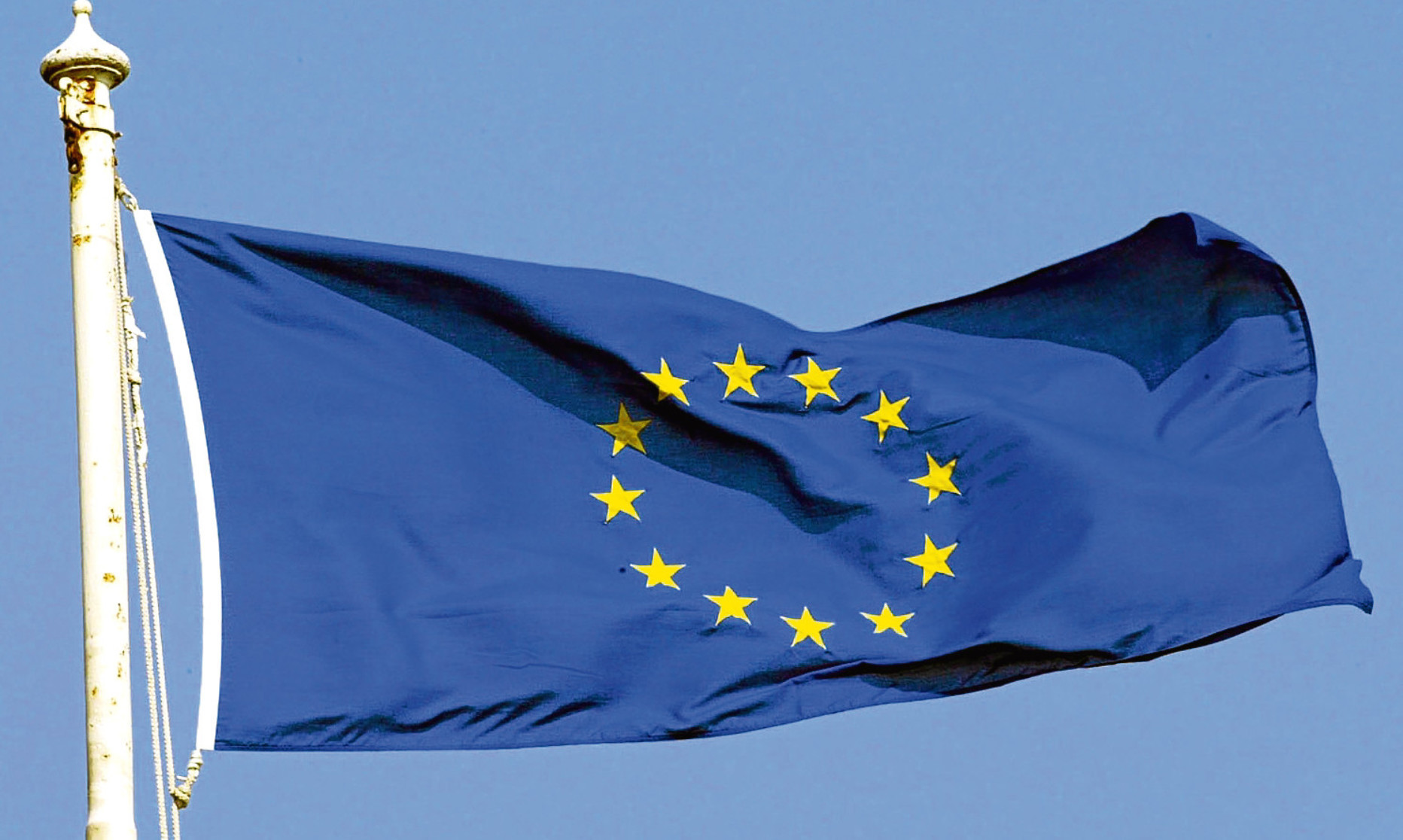 Sir, – I am yet again forced to put pen to paper as regards my thoughts on my home country, Scotland, and what would have been the benefits of our EU continuing membership.
We are now in a position where Scotland (a committed and engaged member of the EU) is being dragged out of the EU.
The economic, cultural and social benefits of EU membership are now are now at risk.
The EU would have provided the destination for a majority of Scottish exported goods.
With the vote to come out of the EU, we are losing one of our main trading partners.
So what are the benefits of EU membership?
Or maybe I should state what we have lost.
So here we go: 336,000 jobs directly related to the EU are at risk given that we will soon no longer be an EU member state; the EU was the destination for 46% of Scotland's international exports in 2013, worth £12.9 billion; in 2013 there were more than 2,100 foreign-owned companies employing around 302,000 people in Scotland.
However, to return to Scotland's exports to Europe, in 2015 they were as follows: France £1,680 million, Germany £1,845m, Ireland £1,125m, Spain £815m, Denmark £720m, Belgium £605m, Italy £565m and Sweden £405m.
Given these figures, it is beyond belief that Scotland should now have to renegotiate trade links with the EU.
If it ain't broke don't fix it.
Beverley J Burns.
Beverley Hill,
Petterden,
Tealing.
An act of cultural vandalism
Sir, – I felt obliged to write after reading the letters about Perth City Hall and the response from Dr Norman Watson (October 11).
I see this as an outsider, but also from a position of kinship.
I live just outside Kirkcaldy and recently an old building, which used to contain the elements of Kirkcaldy tram works, came up in an article about its future and the cost of renovating it.
I see the parallel with the Perth situation – these buildings, historical and beautiful, are not just buildings but, points in time to track a city or town's history.
They provide a window to a past when buildings were built with care and imagination, and to lose them because someone couldn't see the benefit is worrying.
So, it might not take in the thousands of visitors they said it would, but it would continue to be used in the here and now, and sustain it until a better idea comes along.
Perhaps the building will be worth more and can be sold for a profit in the long term.
Please don't let this culturally short-sighted vandalism happen to your area.
Andrew MacLeod.
Dothan Farm Cottages,
Cluny.
An elementary decision
Sir, – Dr Norman Watson last week restated his "down" on our Perth City Hall, describing it as unfit for purpose as a display venue for presently stored artistic artefacts, with or without the Stone of Destiny – the council's proposed application evidently intended to further the city's bid to become cultural capital.
He might be right in that it would not be able to attract enough new visitors to help restore the city centre's viability, but several applications for city hall have been received – including a commercially-funded fresh food hall proposed by an experienced firm, an offer rejected without apparent good reason by the council.
It now prefers its revival to display art and culture and the building's adaptation apparently will cost many millions of pounds. The council has been opposed to several plans for its application, stymieing repeated would-be developers.
In fact, the best of both worlds could surely be gained in a building of its capacity by including both a food hall and re-establishing its former functions, adding a visitor centre that could display Perth and Perthshire's geographical and historical features and forthcoming events, perhaps as an extended tourist information centre.
Finally, can anyone name new buildings in the UK representing an architectural improvement on replaced, previously sound old ones?
No? Neither can we. And so the case against demolition of the Perth City Hall is elementary, my dear Dr Watson.
Isabel and Charles Wardrop.
111 Viewlands Road West,
Perth.
Parents need to be accountable
Sir, – It cannot be right that teachers should be required to search pupils for weapons in addition to their existing responsibilities for maintaining discipline in schools.
How might this work?
Would every pupil be searched every morning, after lunch, after breaks?
How much time would all of this take away from teaching?
How would teachers be trained to conduct searches while avoiding accusations of assault or inappropriate touching?
It is high time parents took responsibility and were prepared to be held accountable for their children's behaviour.
Sadly, I expect government and local authorities will eventually have to accept the need for metal detectors and professional security staff in schools.
CJ Allan.
Mansefield,
Tealing.
Taking pride in new bridge
Sir, – The design and construction teams involved in every aspect of the Queensferry Crossing should be justifiably proud of the achievements involved in this project (October 12).
Your report explaining what was involved in positioning each of the 36 deck sections into the free-standing central section of the bridge took my breath away in terms of what was required in getting each of the 750-tonne sections in place.
Rightly, they have secured temporary acclaim for a Guinness World Record as the largest freestanding balanced cantilever in the world, until final connections to the rest of the structure are completed.
For the public at large, it is almost beyond belief that humans can work together to produce such a construction that when finished will be both an incredibly impressive bridge and a beautiful one too.
All in Scotland, along with huge numbers of tourists, will appreciate three iconic bridges standing proudly alongside each other, demonstrating the very best of construction techniques over more than a century.
Keith Howell.
White Moss,
West Linton.
Where there are none so blind
Sir, – Eventually one develops an immunity to the irrational responses of SNP politicians and party supporters to any criticism levelled at their policies or actions.
The instinctive reaction of some of its supporters is to be insulting towards opponents, which can only beg the question: how confident are they really about
the SNP cause and its immediate effect on the economy and standard of living in Scotland?"
We are already aware of the perilous state of the Scottish economy at the present time – the latest figures indicate a deficit of £15 billion, equivalent to 9.5% of GDP.
Does the SNP administration or its supporters, have a constructive answer to this economic disaster waiting to happen?
Probably not, since the SNP is to all intents and purposes controlled by a triumvirate whose iron grip on MSPs and members is strictly imposed.
It is perplexing to realise that the political scene in Scotland has plummeted to this level.
We can only hope that common sense will re-emerge and that most of the electorate will in time reject the policies of these extremists.
Robert IG Scott.
Northfield,
Ceres.