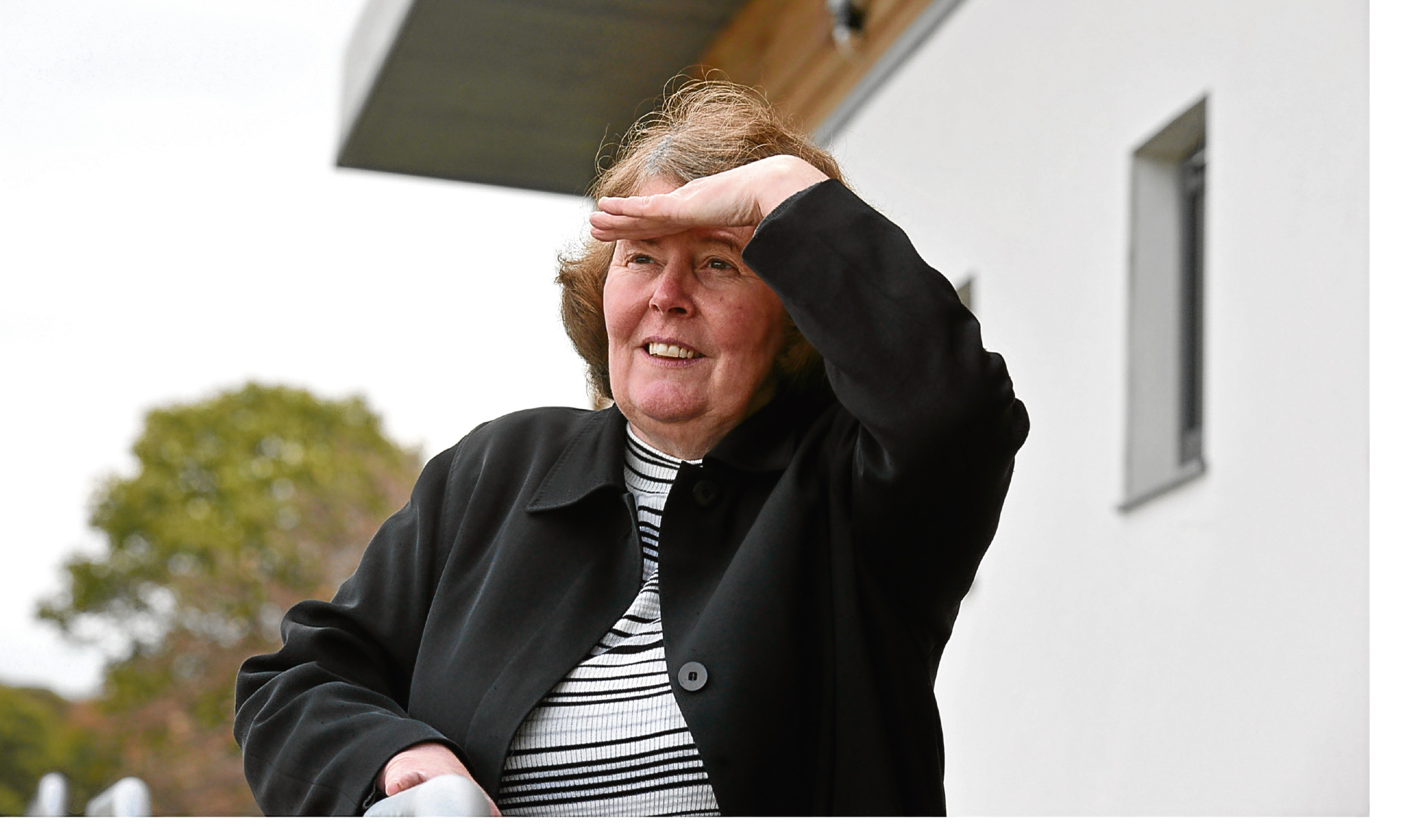 Sir, – Councillor Alice McGarry is right to draw attention to the daft name for the new family nurture centre in Inverkeithing but there's a more serious issue beneath that.
The key phrase in the report was "it was deemed appropriate to move towards a title not connected to the town in which it is located".
Deemed by whom, an anonymous official in an office somewhere in Glenrothes?
We were told that Inverkeithing Family Nurture Centre would put off folk from outwith Inverkeithing.
No doubt Edinburgh Castle will soon be renamed lest it deter visitors from outside Edinburgh.
In reality, it is because the existing nurture centres have cute names like sunflower.
Once the deeming had been done, public money was spent on a consultation guaranteed to produce the "right" sort of outcome. Then more money was spent writing and printing a committee report.
Finally, a supine majority of councillors backed the daft name because it had been consulted upon, or was that because the counter- proposal came from the other parties?
This happens again and again. The public are "consulted" after the decisions have been made. Nowhere is this truer than in development plans where the public are asked their thoughts on preferred options. No wonder scepticism and cynicism rule the day.
The final irony is that, for ages to come, this new facility will be known as The Treetops Family Nurture Centre in Inverkeithing to pre-empt the inevitable question of where is that, that its new name alone would elicit.
Cllr Dave Dempsey.
7 Carlingnose Park,
North Queensferry.
SNP ignores plight of London
Sir, – As someone who is not convinced that Scotland can make any difference to climate change and enjoys flying abroad without any guilty feelings, I am astounded at the hypocrisy of the SNP elite.
We have had to endure lots of sabre rattling and constant reminders of how evil the motor car is.
Dundee City Council is spending a fortune on electric cars to underline its green religion.
So it is hypocrisy for the Scottish Government to support the dumping of several thousand tonnes of aviation fuel pollution over London by backing the creation of a third runway at Heathrow Airport.
But, of course, London is about 500 miles away from Holyrood.
Bill Duthie.
25 St Fillans Road,
Dundee.
Latching onto good jobs news
Sir, – The UK Government has given the go-ahead for building a third runway at Heathrow.
There will be a consultation and MPs will be given a final vote in the winter of 2017-18.
However, legal challenges from affected communities and environmental activists will delay construction.
Scottish politicians have welcomed the third runway but Edinburgh Airport is against the expansion, with chief executive Gordon Dewar stating that Scotland's airports are less dependent on London.
The Airports Commission, which has a vested interest, has said the new runway would create 16,000 jobs in Scotland.
Details please, not guestimates, before Scottish politicians get too enthusiastic.
The SNP has a fixation with reducing greenhouse gas emissions but is choosing to ignore the huge increase in emissions at Heathrow.
I suppose this takes a back seat when its politicians see the opportunity of much overdue good news on the jobs front, even though this is at least 10 years away.
Clark Cross.
138 Springfield Road,
Linlithgow.
A way ahead for town centres
Sir, – It is disappointing to read about the number of shop closures recorded across Scotland this year (Local Data Company research for PwC).
Three years ago, Carnegie UK launched the TestTown initiative which offers support to emerging town centre and high street entrepreneurs across the UK and Ireland.
The aim was to encourage towns to look at the creative ways vacant shop units could be used while also supporting young businesses by enabling them to test their ideas with the public.
We learned that this initiative could help improve footfall, spend, and foster a new generation of shop entrepreneurs.
Stronger partnerships between town centres and local entrepreneurs are critical to the long-term rethinking of the high street, as is access to flexible and low-cost space to trade for new businesses.
Jim Metcalfe.
Carnegie UK Trust,
Andrew Carnegie House,
Pittencrieff Street,
Dunfermline.
Publish Sheku report now
Sir, – It is now 18 months since Sheku Bayoh died after being restrained by officers in Kirkcaldy in May 2015.
While several controversial aspects of the case have been aired in the press by both sides, we await a decision from the Crown Office on its next steps. Surely it is time for our Justice Secretary to tell the Crown to get on with it.
Both the police officers and the Bayoh family need to know what happened.
Unfortunately, the continuing delay suggests there is something to hide.
Alan Thomson.
Easter Dunochil,
High Street,
Kinross.
Concentrate on Scotland
Sir, – Does anyone think that if Scotland had voted for independence, Angus would have been allowed to stay in the UK, keep the pound, and come out of Europe because we voted to stay in the United Kingdom?
Dundee, which voted to leave the UK could have decided to adopt the groat as its currency, stay in Europe and be controlled by them.
In reality, this is nonsense because the democratic vote to stay in the UK came from Scotland, and was never a regional vote.
So with this in mind, can anyone explain when the UK as a whole voted for Brexit, the SNP wants to change the rules after the event and break the vote down into regions?
Please Ms Sturgeon, stop this nonsense and concentrate on running Scotland.
Kevin Smith.
2 West Abbey Street,
Arbroath.
Europe will get tough with UK
Sir, – Amid the furore of Brexit, we should not forget we were taken into the EEC by a Conservative Government, which surrendered advantage after advantage, in a manner Harold Wilson described as "crawling".
Anyone who imagines Brussels will allow us to leave in any other way, is heading for a huge disappointment.
The self interest of each and every one of the remaining countries will be pre-eminent and this time we cannot cast the Scottish fishermen adrift as a bargaining chip as was done more than 40 years ago.
Under those circumstances, I anticipate any concessions to the UK will number less than the pedal extremities of Long John Silver.
Joseph G Miller.
44 Gardeners Street,
Dunfermline.