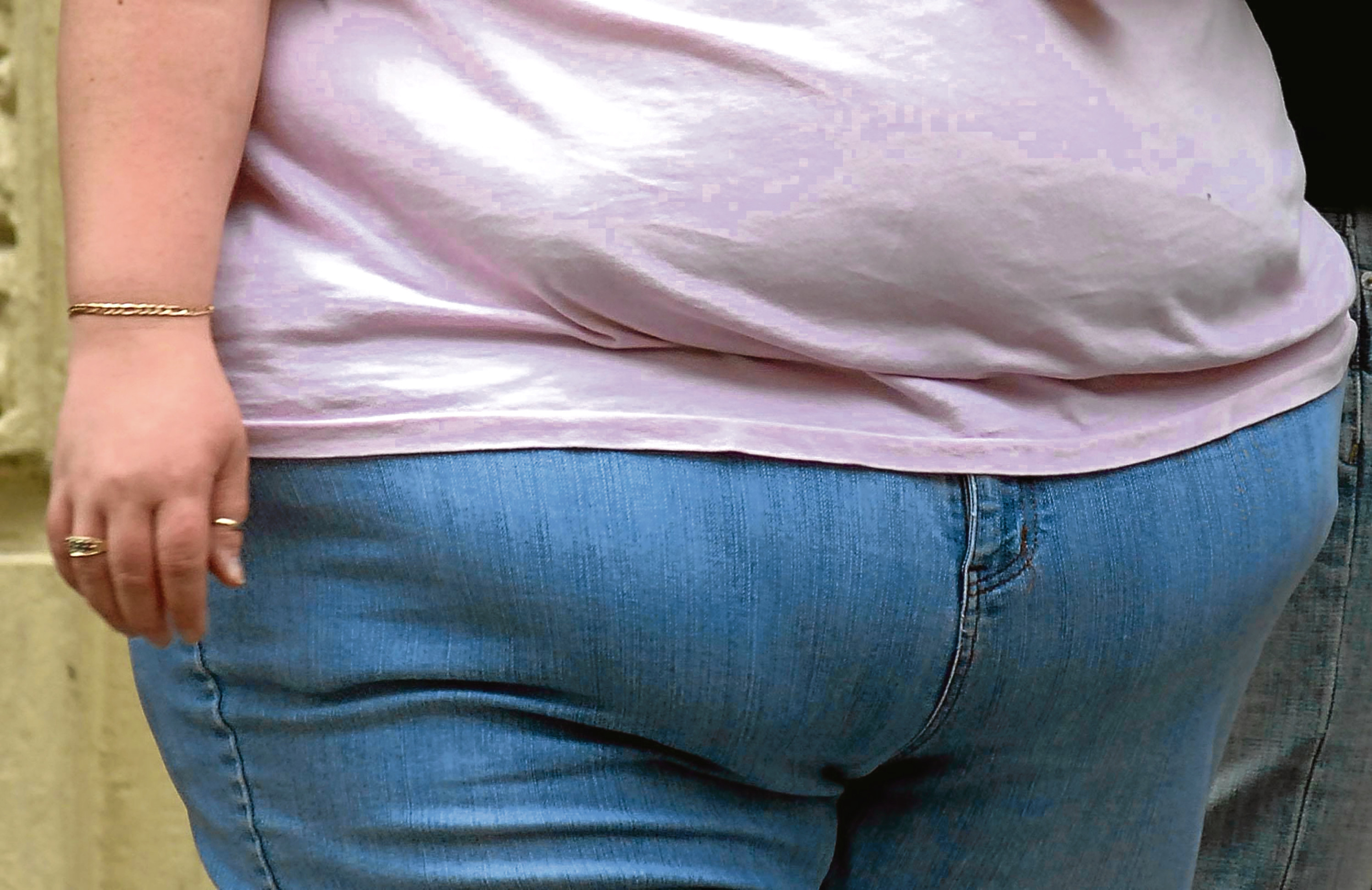 Sir, – The Audit Scotland report on NHS Scotland and the SNP's mismanagement was both authoritative and damning.
But while the situation has got worse in the past nine years, all Scottish parties have, for years, failed to tackle the institutional stasis in NHS Scotland and the big elephant in the room.
This is the huge increase in demand caused by the epidemic of drink and obesity which sucks up at least £1 billion of NHS Scotland's £13bn annual spend.
Blame cannot simply be laid at the door of an "ageing" population" when, in many parts of Scotland we have the lowest life expectancy in the western world.
The root cause of this is, as Kenny MacAskill called it, the "timidity" that infects all our politicians, lately the SNP, who don't want to upset the voters, 130,000 of whom work in the NHS.
This situation is made worse by the fact that there is always another Scottish, EU, UK or council election or referendum coming up.
In fact, by the time of the council elections next year, we will have had eight since 2011.
Perhaps it is time to look south for common sense approaches, for example, charging for prescriptions, paying people £200 to lose a stone, refusing non-emergency operations for those with a BMI over 30 and, the most blindingly obvious and cheapest of them all, requiring GPs to give every patient who attends an appointment a 30-second talk on diet and losing wight.
A recent study in the Lancet showed that many of the 2,000 people who took part lost up to 10% of their weight and only four objected.
Allan Sutherland.
1 Willow Row,
Stonehaven.
Buses need public control
Sir, – Unfortunately, the terrible bus problems experienced by people in Dundee of late are not out of the ordinary (November 1).
Scotland's bus services are in a mess.
The number of bus routes has fallen by 21% since 2006.
Since 2007, the number of bus journeys in Scotland is down by 74 million. And on current prices, local bus fares have jumped by 18% over the past five years.
All of this is costing us a fortune. A staggering £2.6 billion in public subsidies has been handed to bus firms in Scotland since 2006/07, fuelling healthy profits made by the likes of Stagecoach and National Express, the owners of Xplore.
We urge local people and councillors to back Unite's Haud the Bus campaign to have Scotland's bus services placed back under public regulation so that local people, through their councils, can regain control over how local bus routes are designed and run.
The Thatcher Government ended bus regulation in Scotland in the 1980s.
Our MSPs have the power to bring it back and to put passengers before profit.
Dougie Maguire.
Regional Co-ordinating Officer,
Unite,
110 Blackness Road,
Dundee.
Has the war on drugs been lost?
Sir, – I wonder if the Scottish Government and Police Scotland could clarify if possession of Class A drugs is still an offence punishable by up to five years imprisonment?
If so, how can they condone the breaking of the law in the talked about "safe areas" for addicts to use heroin.
Take away the emotion of the sad plight of users, if this is allowed, should it not follow that "safe areas" for those with addictions to say cocaine or even class B cannabis could be established?
I am only looking for clarification or even an admission the war on drugs has been lost and the police are now running a discriminatory enforcement policy based on which type of drugs addicts use, or dare I say it, their perceived socio- economic groupings.
David Lyall.
Hazel Drive,
Dundee.
Time to ban fireworks
Sir, – After the ghoulish tat of Halloween there came at the weekend the great terror for millions of domestic and wild animals and man's best friend.
Surely the time has come for the environmental degradation and waste of fireworks displays to be consigned to history.
William Loneskie.
9 Justice Park,
Oxton,
Lauder.
Turbines not linked to stress
Sir, – In response to your article, Windfarms can cause stress (October 31) we are pleased that UK Government research released last week has confirmed what every other peer-reviewed study around the world has found – there is no evidence of any direct link between wind farms and health, stress or sleep issues.
The wind industry has always been committed to resolving issues as soon as possible on the rare occasions they arise.
Also, as recommended in this report, planning conditions can address potential impacts where considered appropriate.
Lindsay Roberts.
Senior Policy Manager,
Scottish Renewables,
Tara House,
46 Bath Street,
Glasgow.
Avoid new legislation
Sir, – The Scottish Conservatives have attacked Nicola Sturgeon by saying she is "twiddling her thumbs".
The Conservatives claim Ms Sturgeon's government has not introduced any legislation to Holyrood since the SNP won the Scottish election six months ago. Perhaps they should be grateful for the lack of legislation given the SNP's record in this area.
Let us consider the Minimum Pricing of Alcohol Bill and the Offensive Behaviour at Football Bill for a moment.
The first has been dragging on through the courts for nearly 10 years without any solution and has cost us dearly in legal fees.
The second is likely to be reversed after fans have called it unworkable in a public consultation.
Other issues are the hated named person policy, subjected to a humiliating rejection by the United Kingdom Supreme Court, and the proposed scrapping of corroboration, quickly dropped after outrage from the legal profession.
Perhaps it would be better if the SNP gave up legislation completely and concentrated on fixing the many problems which do not need legislation to sort out.
Boring things like a health audit response, reduction of bursary funding for students, police financial problems, the farm payments fiasco and closing the attainment gap in education, spring to mind.
Perhaps they are too busy with constitutional matters to bother with either legislation or fixing problems.
Alan Thomson.
Easter Dunochil,
High Street,
Kinross.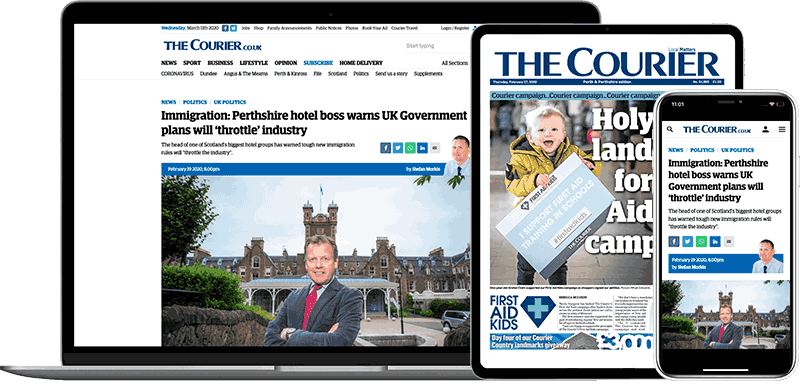 Help support quality local journalism … become a digital subscriber to The Courier
For as little as £5.99 a month you can access all of our content, including Premium articles.
Subscribe