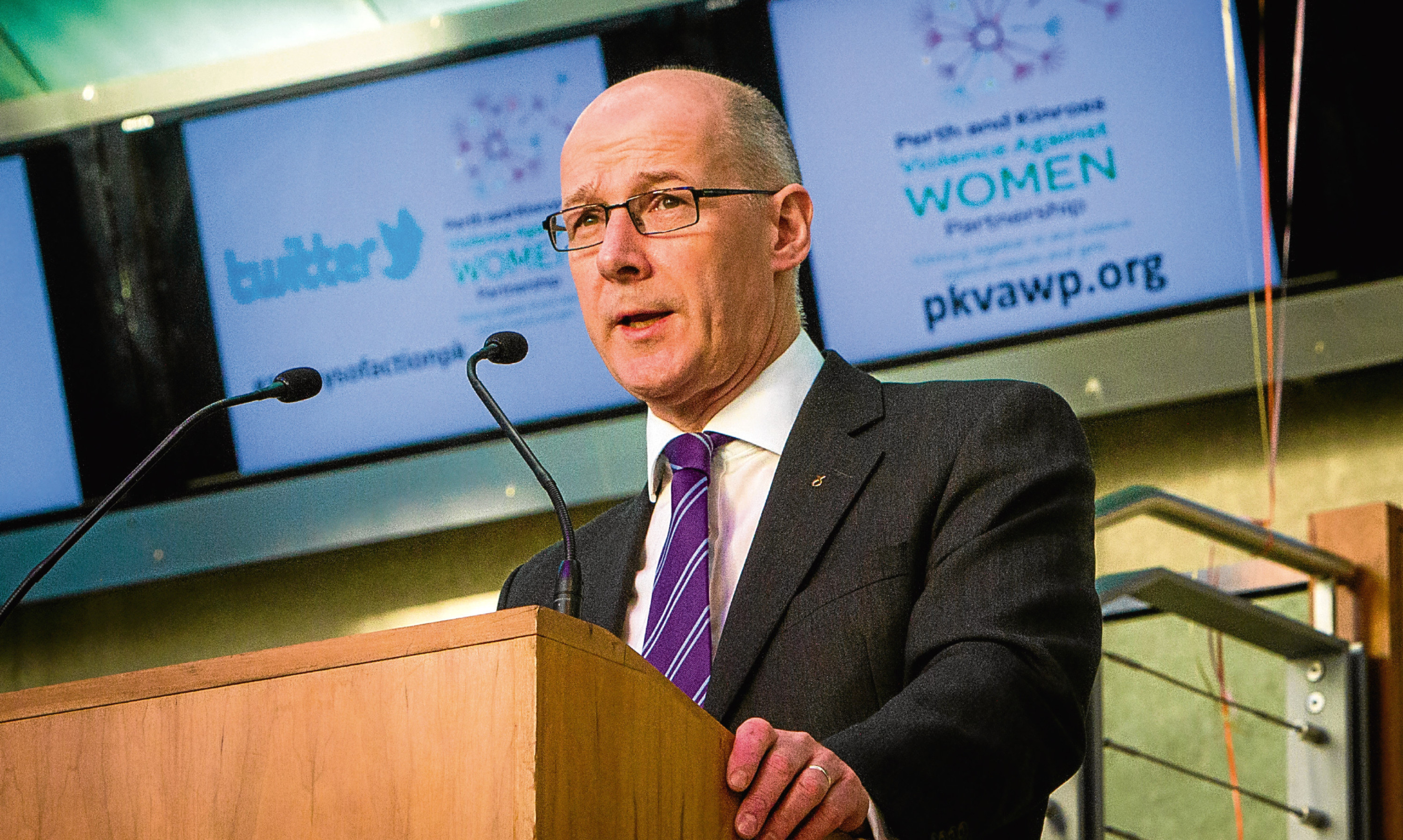 Sir, – It is indisputable that Scottish education is in decline.
From once being viewed as the envy of the world, we are now listed well down the ranks, bypassed by some countries we would perhaps have discounted in the past.
Clearly, government investment, or indeed the paucity of it, is a prime factor.
However, there are other factors.
I attended a parents evening and teachers were vociferous in their condemnation of all the chopping and changing confronting schools in terms of both curriculum and exam marking.
In history, for example, it was stated that the exam was less marked on knowledge and more on style and composition.
I also noted that throughout all my contacts with teachers, they appeared disillusioned, somewhat weary, and exuding feelings of helplessness. These negatives, if spread throughout our schools do not augur well for the future.
This Curriculum for Excellence programme appears to be merely words and devoid of deeds. It seems instead, to be a licence for perpetual tinkering, creating unnecessary burdens on both teachers and pupils and heavily contributing to education's demise.
We simply cannot afford to sacrifice the future of our children on the altar of experimentation at a time of financial constraints.
David L Thomson.
24 Laurence Park,
Kinglassie.
No need for Muslim schools
Sir, – The Edinburgh University report calling for Muslim state schools in Scotland could not have come at a worse time, coming as it does only days after Dame Louise Casey's report into the integration of ethnic minorities, which effectively refutes it.
The Casey Report details the many problems associated with the policy of multiculturalism and resulting failures of integration.
While the report ostensibly covers all ethnic minorities, the uncomfortable reality is that segregation and a multiplicity of other issues are largely problems of Muslim communities, and especially of those of Pakistani and Bangladeshi heritage.
It is Muslim women and children who bear most of the burden: sharia courts discriminating against women, so-called honour crimes, men taking second wives who don't have any rights in law, low economic participation, women's disempowered through an inability to speak English and female genital mutilation.
Indeed, it is stunning that in a Scotland scarred by a history of sectarianism and where the singing of a song associated with one or other side can lead to criminal charges and major controversy, that academics are urging on us a policy that will promote a new sectarianism a hundred times worse.
Otto Inglis.
6 Inveralmond Grove,
Edinburgh.
Langlands is smart choice
Sir, – Being broadly supportive of the late, great Willie Rushton's philosophy of vote 'em in, then bash 'em hard, may I applaud Councillor Dorothea Morrison's letter, following Councillor Dempsey's, as a fine example of how our best councillors see their responsibility.
She has clearly followed Madras College's relocation saga closely, correctly seeing her role as studying all aspects of such issues and scrutinising the reams of official documents before voting.
Deselecting such a committed, experienced councillor as the party candidate seems regrettable, short-sighted and impolitic.
It is apt that Shelagh McLean, Fife's interim head of education, reinforces the widespread view shared by Councillor Morrison that Langlands is better placed than any other site for a new Madras College to provide the educational benefits which upcoming school generations deserve and a world-renowned university town should surely provide.
The Pisa Report showed Scotland could do better in international comparisons of three critical subjects: English, maths and science.
As other councillors now very belatedly agree, a school next to the university campus would contribute to making that worthwhile goal a reality.
Let's hope our 2020 pupils benefit from this renewed 20/20 vision.
John Birkett.
12 Horseleys Park,
St Andrews.
Downside of new bridge
Sir, – The joy surrounding the approval of the building of a third bridge over the Tay near Inveralmond has an unmentioned downside.
If a new bridge were to be built, it would release much of the pressure at Bridgend in Perth and Scone but long-distance road users would be quick to spot an easy route from Glasgow to Aberdeen rather than using the A90 as they presently do.
Drivers would have the option of avoiding all the traffic controls and steep gradients on the A90 Kingsway and Forfar Roads.
Has insufficient consideration and consultation been given to the communities of Balbeggie, Woodside, Coupar Angus, Meigle and Glamis who would be obliged to accept this increase in traffic, or are planners so centred on one problem that they fail to see this might just be shifting the problem somewhere else?
Sandy Main.
Quarryhill,
Kinloch,
Blairgowrie.
Work with city councillors
Sir, – I was interested to read (December 15) the call by Jenny Marra MSP that we should publish our attainment plan.
It is actually a very good idea which is why we published our plan over a year ago and recently took an update to committee.
We have had briefings for elected members telling them what has happened and I have done numerous interviews with the press talking about what we are doing.
The fact that Ms Marra is oblivious to all this and appears to not have a clue what is going on is a poor reflection on her.
I am sure there are people asking if she doesn't know what is going on, what does she actually do?
Can I suggest that she takes a leaf out of Dundee's constituency MSPs' books and works constructively with us rather than be a rent -a-quote whenever there is a negative news story.
I know a number of people in the city have noted that whenever there is positive news in the city, Ms Marra is missing in action. I find that regrettable.
I am always willing to work with anyone and put political differences aside for the sake of Dundee children.
If Ms Marra wants to engage with us we are willing to work with her.
Councillor Stewart Hunter.
Convener of Children and Families,
Dundee City Council.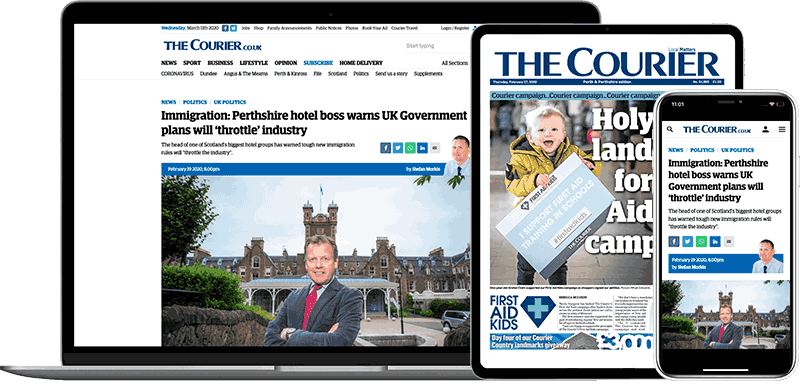 Help support quality local journalism … become a digital subscriber to The Courier
For as little as £5.99 a month you can access all of our content, including Premium articles.
Subscribe