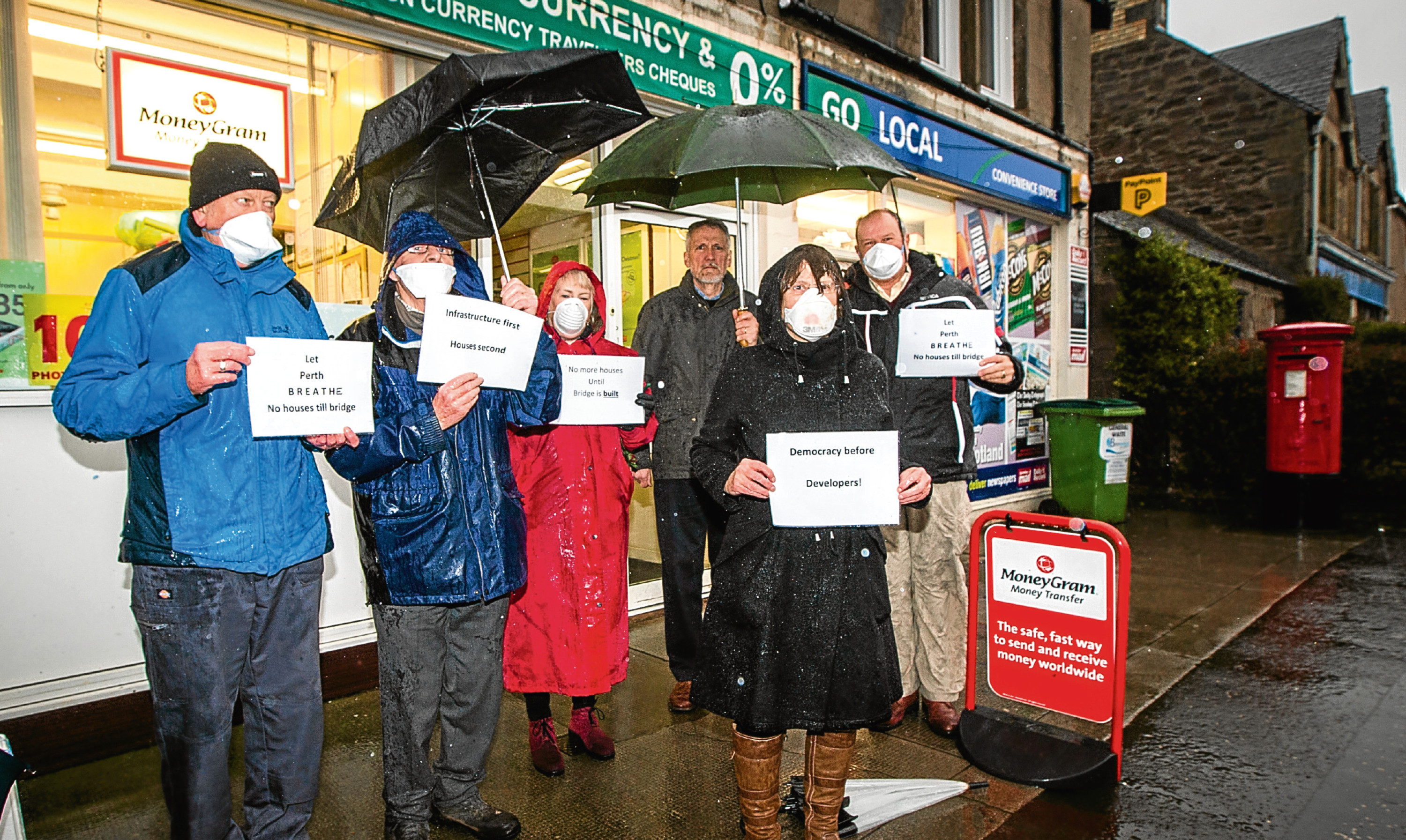 Sir, – I have just been sent home after a two- week stay in Perth Royal Infirmary and although I am not yet out of the woods, I would like to put down in writing my heartfelt appreciation for the care and consideration given to me by the consultants, doctors, nursing and ward staff on ward one.
Understaffed as PRI may be, the care was exceptional and made what was a painful and uncomfortable time, bearable. Thank you all in ward one.
Here comes the sting. On at least one occasion over the time, PRI was full and patients were being sent through to Ninewells in Dundee which, I understand, was struggling for beds as well.
Yet here we have developers in and around Perth and Scone wanting to build thousands more houses without the increased infrastructure in place for the hospital, health and educational facilities.
There is also an acknowledged national shortage of medical and teaching staff.
Approval of these unwanted developments would be sheer madness.
John D. Ridley.
Spoutwells Drive,
Scone.
Religious brainwashing
Sir, – Religion is defined as a belief and conduct system that has its roots in unprovable mythology. Politics is much the same except it has its roots in the nominally provable reality.
In both forms of ideology there is an inherent implication that what is believed is true and immutable and everything and anyone else is wrong.
Unfortunately, religious texts, principally those based around the Middle Eastern monotheologies all, without exception, have sections devoted to enforcing observance based on pain of death.
In the enlightened, better-educated parts of the world we have learned to generally ignore these, but in the more fundamentalist states these prescriptions are taken as dogmatic law to be followed without regard to consequences.
Politics and religion are fundamentally much the same and it is the leaders, whether political or religious, demanding adherence to beliefs, who end up promoting conflict and division.
In recent television programmes we have seen how ordinary people across the world in states such as China and India are perfectly normal. It is only when wound up by their leaders using media manipulation that we have conflict.
The key to religion is to teach it, in all its forms, discuss and identify the elements of the system that need to be modernised or brought into reality and not to impose any form of segregation or belief observance, especially until people have the experience to make their own minds up. Enforced religious observance is brainwashing.
Nick Cole.
Balmacron Farmhouse,
Meigle.
Desperation of Government
Sir, – Since becoming PM, Theresa May has stressed that Brexit means Brexit in order to placate the Eurosceptic wing that dominates her party outside parliament.
She has now rushed headlong into a so-called hard Brexit, withdrawing from the single market, the customs union and the European Court of Justice.
This will cause untold economic damage.
Mrs May's mantra that Brexit means Brexit can no longer conceal the air of crisis and paralysis surrounding the Government. The intractable political conflicts within the ruling elite evidenced in the referendum campaign remain unresolved.
Mrs May's has decided to try to secure UK global interests through developing the closest possible relations with US President-elect Donald Trump.
In rushing to endorse Mr Trump, the anti-EU wing of the Tories has amplified statements made during the US election campaign supporting Brexit and pledging that under his presidency the UK would receive a favourable trade agreement with the US.
Placing its fortunes in the hands of a reviled and unstable figure such as Mr Trump is a measure of the Government's political desperation.
Mrs May's position as the leader of a crisis-ridden party and Government is increasingly untenable.
The willingness of Mrs May now to endorse a hard Brexit is the crossing of one of Nicola Sturgeon's red lines for calling a second referendum.
Scotland can only protect its interests through independence. The choice is stark. The other choice is dysfunctional Tory misrule.
Alan Hinnrichs.
2 Gillespie Terrace,
Dundee.
Scotland left out in cold
Sir, – Martin Redfern's letter, Let regions remain in the UK (January 13) hits dizzy heights of silliness. His counter-argument against a second independence referendum using the comparisons of regions of the UK voting Remain in the EU with regions of Scotland voting No to leaving the UK is hardly one and the same.
Scotland is a country with its own parliament, albeit not yet a particularly powerful one in the global context of devolved administrations.
It is not even the most powerfully devolved parliament that's technically part of the UK.
That honour surely goes to Gibraltar, a devo max peninsula that, like Scotland, voted to remain part of the EU.
We were told to vote No to remain in the EU, but we voted No, then later voted Remain, yet still Scotland is facing being forced outside the EU.
Kenny Ritchie.
94 Woodside Way,
Glenrothes.